Buying a home can be challenging. And applying for a loan, more so. Especially, for a first-time buyer who may be anxious about the procedure, steps, and requirements. Well, it's perfectly normal to have a lot of questions regarding buying your first home.
But the good news is, first-time home buyers actually enjoy some special benefits. There are several first time home buyer loans and assistance programs to help encourage new entrants into the real estate market.
The U.S. Department of Housing and Urban Development defines a first-time home buyer as a person who has not had any homeownership in the past three years.
These home buyers have access to special mortgage programs with low down payments and flexible guidelines, state programs, tax breaks, and federally backed loans, of course depending on what they qualify for.
As with any type of loan, the eligibility for first time home buyer grants and loans depends on your credit score, credit history, income, down payment, and debt history.
As far as the credit scores are concerned, most first time home buyers require at least 640 or more to qualify for a financial assistance program. They may require a higher credit score of around 680 to qualify for a conventional mortgage.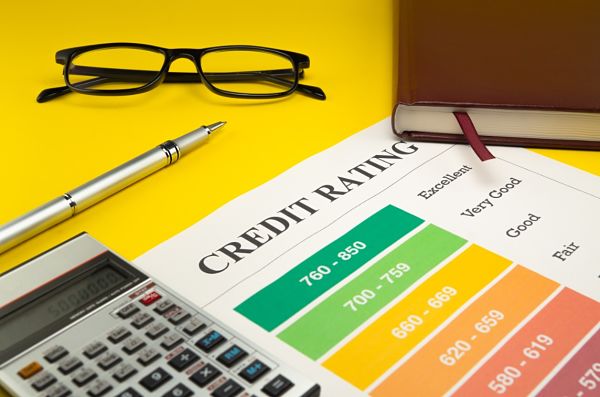 First-time home buyers with a combined household income of $120,000, willing to pay a minimum five-per-cent down payment, can apply. Remember that the price of this type of mortgage, including the incentive amount, cannot exceed more than four times your total household income.
Another important step for applying for a first time home buyer loan is to get timely pre-approval. This important step helps home buyers gauge exactly how expensive a home they can afford, adjusting their budget accordingly.
A mortgage pre-approval also gives prospective home buyers an opportunity to check their credit report and hence their credit standing.
In case you're wondering how to get pre-approved for a first time home buyer, we'll help you with the steps:
Know your credit score
Check your credit history
Calculate your debt-to-income ratio
Submit your income details, tax returns, pay stubs, bank statements, and personal information
Contact certified lenders
Zero in on the best mortgage lender with the best mortgage rates
Your loan officer will then compile your application package, underwrite the file, and generate an approval based on the findings of the automated underwriting system. Armed with a pre-approval, homebuyers can shop around and make an offer on a property confidently.
To help clear all your financial hurdles before the purchase, we have a list of 10 of the most sensible loan options for you. Choose from these first-time home buyer loans and make owning your first house a reality.
1. FHA loan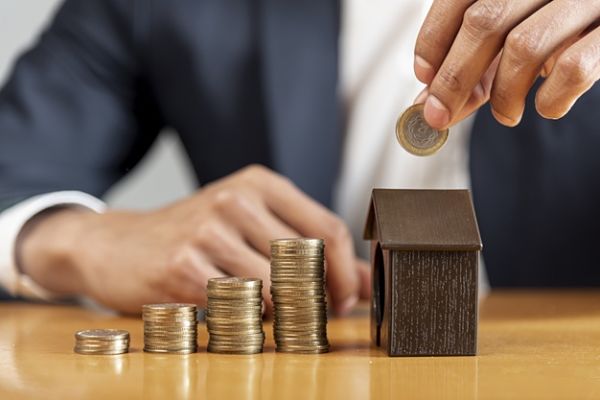 Ideal for: Buyers with low credit score
Salient feature: Lower down payment and lower credit requirement
This government-backed loan is insured by the Federal Housing Administration (FHA). The loan comes with a smaller down payment and a less stringent credit score requirement than most types of conventional loans. For example, first-time homebuyers with a credit score of 580 can buy a house with a down payment as little as 3.5 percent. For those with 500 to 579, the down payment will be at least 10 percent.
Do keep in mind that with an FHA loan, you also need to pay for a private mortgage insurance (PMI). Unfortunately, the high upfront PMI premium and annual PMI premiums will make your overall borrowing costs much higher than anticipated. Furthermore, this coverage, unlike a homeowner's insurance, protects the lender (and not you!) in case you default on your monthly payment.
2. USDA loan
Ideal for: First time rural home buyers with lower or moderate incomes
Salient feature: Only available for buying a home in USDA-eligible rural areas
The U.S. Department of Agriculture (USDA) guarantees loans for those who have lower to moderate incomes and want to buy a house in a USDA-eligible area. To qualify for a USDA loan, you will need a credit score of 640 or higher. If you have a lower score than that, you will, in all likelihood, have to provide extra documentation, such as payment history, to get a stamp of approval.
3. VA loan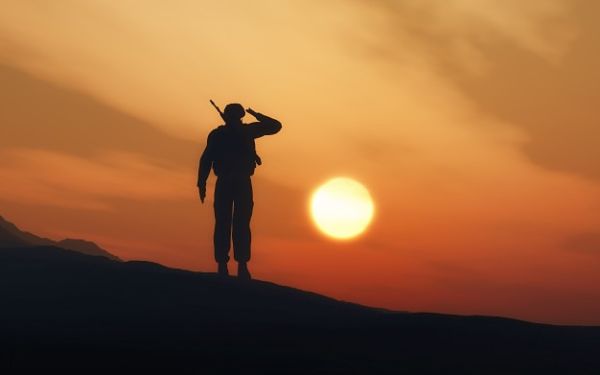 Ideal for: Active-duty U.S military persons, veterans, and eligible family members
Salient feature: No down payment requirement and lower interest rates
This loan is insured by the U.S. Department of Veterans Affairs (VA). Compared to other loan types, there's no requirement for a down payment. You will, however, have to pay a funding fee. But, it can be rolled into your loan costs itself. Another advantage of a VA loan is that there's no minimum credit score or PMI requirement. Moreover, if you find yourself struggling to keep up with your mortgage payments, the VA can even negotiate with the lender on your behalf!
4. Good Neighbor Next Door
Ideal for: Emergency medical technicians, firefighters, teachers, law enforcement
Salient feature: An opportunity to get 50% discount on a home's listing price in eligible locations
This housing aid is sponsored by the Department of Housing and Urban Development (HUD). It provides financial assistance to qualified members of certain professions, encouraging them to participate in community revitalization through homeownership. They receive a discount of 50 percent on a home's listed price in such revitalization areas. The only catch is that you must commit to living in your new house for at least 36 months.
5. Fannie Mae or Freddie Mac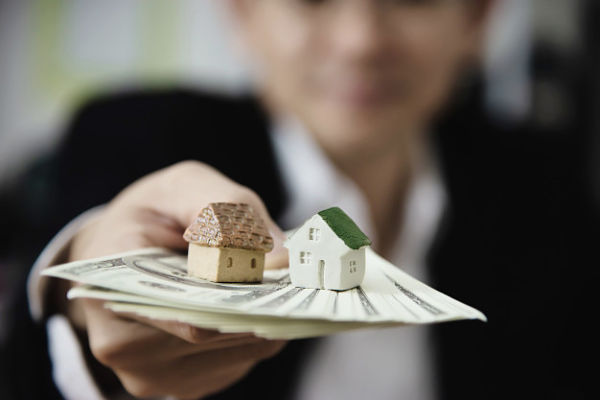 Ideal for: First-time buyers with a strong credit score
Salient feature: Minimal 3 percent down payments
Interestingly, neither of these government-sponsored enterprises (GSEs) originate or service mortgages. Instead, they buy and guarantee mortgages through a secondary mortgage market and set borrowing guidelines for these loans.
The biggest difference between Fannie and Freddie is who they buy mortgage loans from. While Fannie Mae buys its mortgages from large commercial banks, Freddie Mac buys them mostly from smaller banks.
Homebuyers need a minimum credit score of 620 and an unblemished credit history to qualify for these loans. Some of the perks include a minimum 3 percent down payment and a relatively high debt-to-income ratio. As high as 50 percent in some Fannie Mae loans.
However, do remember that if you're putting a down payment of less than 20 percent, you will need to pay for a PMI.
6. Fannie Mae's HomePath ReadyBuyer Program
Ideal for: Borrowers who are willing to buy a foreclosed home and need assistance for closing costs
Salient feature: Taking an online home buying education course is a must
This program gives financial assistance to first-time buyers who're interested in foreclosed homes owned by Fannie Mae. Eligible borrowers can receive up to 3 percent in closing cost assistance for buying a property.
There are two things to remember when applying for such a loan, one, you must take an online home buying education course, and two, you need to know how to find a HomePath property in your area. Since foreclosures account for a small percentage of property listings, finding an eligible house might be a challenge.
7. Energy-efficient mortgage
Ideal for: Borrowers who want to buy a home with energy-saving improvements
Salient feature: Relatively small down payment
Making upgrades that help to make your home more sustainable and energy-efficient can be an expensive affair. And, not many first time home buyers may have the up-front cash for these green upgrades.
Fortunately, energy-efficient mortgage (EEM), insured through the FHA or VA programs, lets you bear the cost of any energy-efficient upgrades such as new insulation, double-pane windows, or an efficient HVAC system. All this, without a large down payment.
Planning a home renovation? Try our free home remodel cost estimator; it's easy and convenient to use!
8. FHA Section 203(k)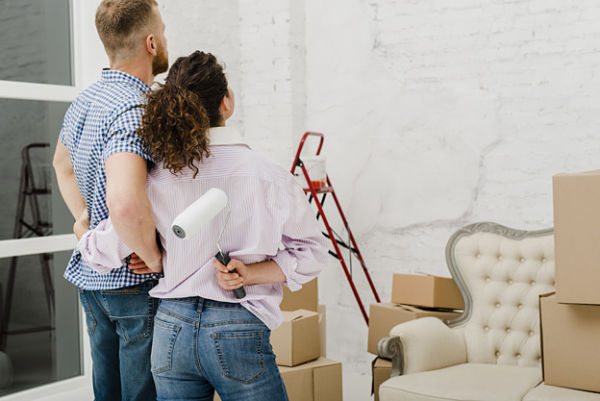 Ideal for: Borrowers looking to buy a fixer-upper
Salient feature: Minimum loan amount of $5,000 and 3.5 percent down payment
An FHA Section 203(k) loan is a good idea for first time home buyers who're interested in buying a fixer-upper but lack sufficient cash to make expensive home improvements.
This FHA-backed loan lets you borrow funds for your home projects and roll the costs into a single loan.
Moreover, the loan calculates your home's value only after the renovations have been done. Do keep in mind that your home improvement project must cost more than $5,000. And, you'll need to make a minimum down payment of 3.5 percent.
9. Native American Direct Loan
Ideal for: Eligible Native American veterans and their spouses wanting to purchase a home on federal trust land
Salient feature: No down payment, no private insurance, low closing costs
Native American veterans and their spouses can make use of Native American Direct Loan (NADL) to buy, improve, or build a home on a federal trust land. Some of the advantages include no requirement for a down payment or a private insurance. Moreover, the closing costs are low. And, you can get more than one NADL!
10. Other state and local first-time home buyer loans, programs, and grants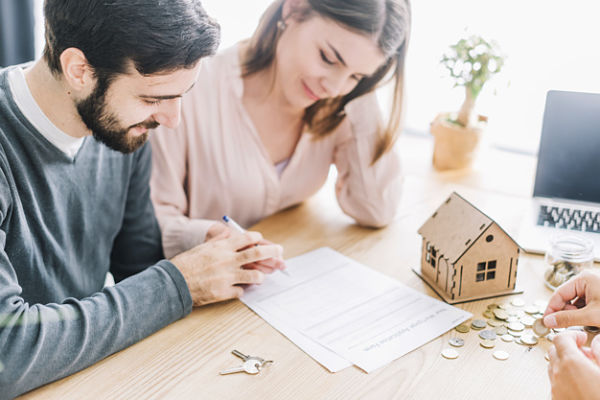 Ideal for: Borrowers who need assistance with down payments and closing costs
Salient feature: Location-specific grants or loans with low interest rates
In an effort to attract new residents, most states and cities offer financial grants and programs to first-time home buyers. Most of these grants come with low-interest loans with provision to defer repayment. Sometimes, they don't even have to be repaid at all!
It's best to check your state's housing authority, an experienced real estate agent, or your local HUD-approved housing counseling agency before buying a house.
Read more: What I learned as a first-time homeowner
Last words
Buying your first house can be exciting as well as overwhelming. The trick is to find the best loan options and resources to help you through the experience.
Once you figure out what kind of a house you can afford, you can decide on the right type of loan to take. And here's a tip: do consider the property taxes in your neighborhood before you go hunting for your dream house.
Read more: Types of Home Loans
10 Best First Time Home Buyer Loans
was last modified:
March 28th, 2023
by
Recommended