A mortgage is not one-size-fits-all, which means that you have to shop around to find the best one. The process of buying a home can seem taxing because you have to search for the right property. For many people, finding the right mortgage can come as an afterthought, but it should not.
Here are some tips that you need to consider before choosing a mortgage:
Evaluate Your Situation
Before you start looking at loan options, you should assess your needs.
Doing so will help you to pick the right loan for your needs.
Here are some things to consider:
Life plans – most Americans relocate at least ten times throughout their lives. This means that you should consider your life plans before applying for a mortgage. Look at your career plan and life events.
Potential home cost – the mortgage payments that you will make mostly depend on the cost of your potential home. You should compare the prices of different homes to figure out how much you will be paying for each.
Financial wellbeing – your down payment savings and your credit rating play a big part in determining your loan options. If you have a high credit score, your chances of getting good rates increase.
Read more: 8 Popular and Practical Mortgage Loan Types for You
Consider Your Loan Options
Business photo created by freepik – www.freepik.com
Once you finish assessing your financial situation, you will be ready to look at different types of loans.
Here are the different factors that you need to consider when looking into your loan options:
Interest type – mortgages have two types of interest rates: fixed rate and adjustable rate. Fixed rate mortgages stay the same through the life of the loan while adjustable rate mortgages start out low and change over time.
Loan term – most homebuyers opt for a 15-30-year mortgage. When you opt for a 30-year loan term, you will have lower monthly payments but your rates of interest will be higher over the life of your mortgage. If you want to pay less interest, you should opt for a shorter loan term.
Loan type- you can choose from FHA, special programs, or conventional loans. You should approach credit unions or banks for a conventional loan. FHA loans are for people with low credit scores and they allow for smaller down payments. A VA home loan is a special loan program that allows military members and veterans to get subsidized loans.
Compare Different Lenders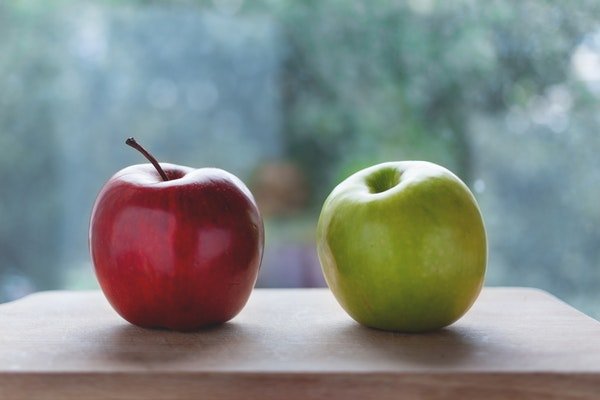 Pxhere
Once you figure out the best loan for your needs, you should start looking into lenders. You can start by getting recommendations from family and friends then compare rates on online marketplaces. Multiple offers will help you to understand your options and give you a little negotiating power.
The qualities that you should look for in a lender include reliability and expertise. A good lender will help you to choose the best loan options and rates. Because buying a house is one of the biggest commitments that you will ever make, you should ask your potential lender about loan options, interest rates, and closing fees.
Read more: Reasons Non-Traditional Mortgage Financing Might Be For You
Understand Loan Fees and Costs
When doing loan comparisons, you should know what determines your monthly payment. Points refer to fees that you have to pay upfront to reduce your interest payments. If you plan to stay in a home indefinitely, you should consider purchasing points to reduce your payments over the life of the loan.
Choosing the best mortgage for your needs is not an easy decision. Although the rate of interest is important, you need to consider factors such as loan type and loan term. Moreover, you need to shop around if you want to find the best lender in the market.
Read more: Do You Need Mortgage Protection Life Insurance?
Top Tips to Help You Choose the Best Mortgage
was last modified:
October 12th, 2022
by
Recommended