Closing on the on the purchase of your first home is a major accomplishment. However, with this feeling of satisfaction comes a lot of work. In addition to paying the mortgage, you will need to clean, paint, buy furniture and deal with all sorts of mechanical issues that were previously the responsibility of the landlord.
While these obligations are a lot to take on, you knew it would be hard work when you made your decision to buy the home and you couldn't be more excited about the future. However, you probably do want to limit the surprises (at least the bad ones).
So, when shopping online for decorating materials, you are constantly seeing advertisements for "mortgage protection" life insurance. Then, familiar questions start filtering through your head – "Is this something we need? What's it cost?"… etc
What Is Mortgage Protection life Insurance?
The life insurance mailers that are frequently sent out after a home sale, or refinancing, use the publicly recorded mortgage information from the transaction. The result can be unnerving, the mailers clearly state how much you owe, and to which lender.
These mailer tout the importance and affordability of "mortgage protection insurance". However, "mortgage protection" is simply a marketing term for plain old life insurance. With that being said, the marketers have a point, there is a sound argument to cover the expense of your mortgage with life insurance.
Why Use Mortgage Expense in Life insurance Needs Calculations?
The reason to use the cost of your mortgage is really quite simple: you want your family to be able to comfortably stay in the home should you pass prematurely.
The hard reality is that in addition to emotional pain, most families go through tough financial times after the loss of a family member.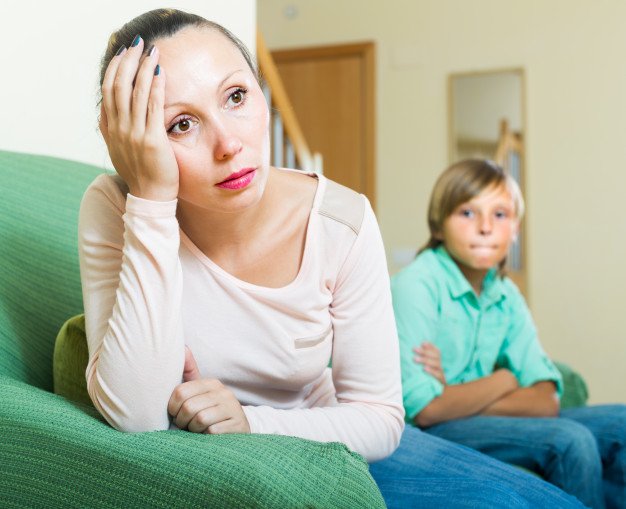 Foto de personas creado por bearfotos – www.freepik.es
The truth is that most people want their family to be able to pursue their dreams even after they are gone. The obvious way to provide support to loved ones from the afterworld is by providing that the house they live in remains their home.
Ultimately because everybody faces budget constraints of one sort or another, adding the mortgage cost to life insurance coverage may not be affordable. However, it makes sense to start the calculation with the mortgage (and property taxes) included.
Read more: Alienation clause in your mortgage contract
Getting The Best Deal Means Being able to Cover More for Less
If keeping your family in its home is a priority for you, then getting a great deal on the life insurance is important. After all, the better the price you pay per benefit dollar, the more benefit your family will ultimately receive for the same premium cost to you.
The key to getting a great deal on life insurance that is intended to protect your family from the loss of your income is to stick to term insurance. Permanent life insurance has a legitimate place in the market, but basic protection from loss of income due to premature death is not one of them.
Read more: Home insurance coverages and exclusions
Understanding The Differing Risk Appetites of Life Insurers
In order to get the best deal possible, so that you can add coverage to protect your family's home, it's helpful to know that different carriers treat conditions differently.
So, just because you could only get a standard rate from one carrier due to a health condition like high blood pressure, doesn't mean you won't be able to get preferred rates at another carrier.This means that the free quote tools you see online are only worthwhile if you know which underwriting class you would be with a specific carrier.
Read more: Types of homeowners insurance
Use An Independent Agent
Because without access to the underwriting guidelines of several carriers you will be "flying blind", you should shop for life insurance with the help of an experienced independent agent. Good independent agents will have access to over 50+ top-rated carriers. This gives you the best shot at the best rate possible.
The alternative is using what is referred to as a "captive" agent. A captive agent is an agent who is employed or contracted through one primary carrier. While they may have a limited ability to write business with outside carriers, they have a financial incentive to "stay home".
Shopping with a captive agent puts the consumer at a distinct disadvantage. Think about it, if your captive agent didn't have access to the best prices available for your situation, do you think he'd be in a hurry to tell you?
Probably not!
Luckily, captive agents generally identify themselves by the company they represent. The big multi-line carriers who specialize in auto insurance, and try to upsell life insurance, are generally captives. In fact, the saying in that segment of the insurance business is " the easiest way into the house is through the garage".
The old line mutual carriers are also captives. They will allow their representatives limited access to the outside marketplace, but they strongly discourage the practice. As a general rule, these agents will only sell outside of the home carrier if it is necessary to save the case.
Read more: What is TRID in real estate?
How To Apply
Now that you know mortgage protection insurance is simply life insurance, it's time to consider if it's the right time for you to protect your family's home.
You can follow the step by step application process and decide if added life insurance is in your budget, and the steps to get a policy in force. Driven by technology, the underwriting process has become fast and painless, with no exam policies becoming normal practice.
Whatever your decision about "mortgage protection" life insurance is, home ownership will be an adventure, good luck!
Read more: What homeowners insurance cover
Do You Need Mortgage Protection Life Insurance?
was last modified:
March 3rd, 2023
by
Recommended