Best neighborhoods in Nashville for those looking for a home
Nashville, the capital city of Tennessee, doesn't just attract year-round tourists, it also appeals to those who're looking to buy real estate and settle down here. Nashville is without a doubt a great place to live — a good amount of credit going to its amazing country music and delicious southern cuisine. So, if you're looking to move to the "Music City" with your family, the first thing you'll need to do is find yourself the best neighborhoods in Nashville, TN. After all, it's important to discover the most perfect place where you'll feel right at home.
Nashville, the county seat of Davidson County, offers much more than just good food, alcohol, and live music — which by the way are within walking distance of most residences. The city also offers many amenities, including parks, fields, playgrounds, walking trails, and some great golf courses.
No wonder Nashville attracts potential homebuyers and is one of the fastest-growing cities in the United States. Most importantly, the living area has a favorable tax system, a moderate climate, and good industries such as healthcare, hospitality, technology, manufacturing plants, and of course the music industry. That's the reason, Nashville has no dearth of jobs.
If you're serious about moving to this exciting city, here are some of the most popular, safest neighborhoods in Nashville to keep in mind while you're house-hunting.
The Gulch
Amenities: Live music venues, sought-after restaurants, boutique hotels, shopping areas, museums, and public art galleries.
Interestingly, the Gulch was once an abandoned industrial area. Today, it's considered one of the most upscale urban neighborhoods in Nashville. It has a huge array of chic fashion shops, popular breweries, and dining options.
And, it's close to the city's famed Music Row as well as downtown Nashville. On any good day, you stand the chance of running into renowned musicians playing live music at the Gulch's several pubs and restaurants.
The neighborhood has grown into a high-energy district, thanks to its recent revitalization. Today, the place predominantly features high-rise condos and is known as the first neighborhood in the South to get LEED certification.
It also houses the famous Frist Art Museum that's set in a gorgeous art deco style of architecture. As far as public transportation is concerned, the area boasts a good bike rental service as well as a convenient free bus service.
Downtown Nashville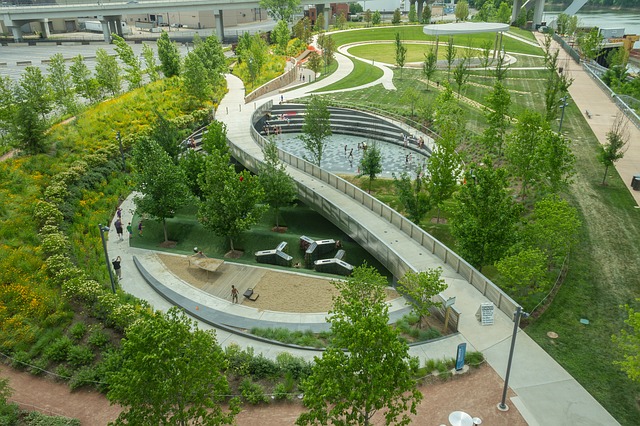 Amenities: Restaurants, bars, live music venues, event venues, museums, and shopping centers.
Downtown has witnessed a huge population growth in the last few years — thanks to its convenient location and accessibility. It's close to Jefferson Street, the Cumberland River, and the Interstate Highway 65 as well as 40.
Downtown Nashville, aka the District, is a great urban center, with brightly lit honky-tonks that offer amazing live music 365 days a year, boutiques, bars, and bistros. Apart from these, the area has popular venues, such as Bridgestone, the Ryman, Nissan Stadium, and Riverfront. No wonder residents lovingly call it "Nashvegas."
The tourist-oriented place also features many high-rises and apartment buildings that are suitable for young professionals and families.
Buena Vista
Amenities: State parks, museums, public libraries, restaurants, and pubs.
Buena Vista is a safe, affordable Nashville neighborhood that offers budget-friendly housing options. You can choose between newly constructed townhomes or Craftsman-style bungalows. Apart from featuring good schools such as Hull-Jackson Montessori School and Jones Paideia Elementary Magnet School, the area has access to convenient public transport, including the Nashville MTA or Nashville B-Cycle.
When looking for a good outing, you can visit the nearby Bicentennial Capitol Mall State Park and the Tennessee State Museum. What's more, the family-friendly neighborhood has some amazing restaurants, cafes, and bakeries.
West End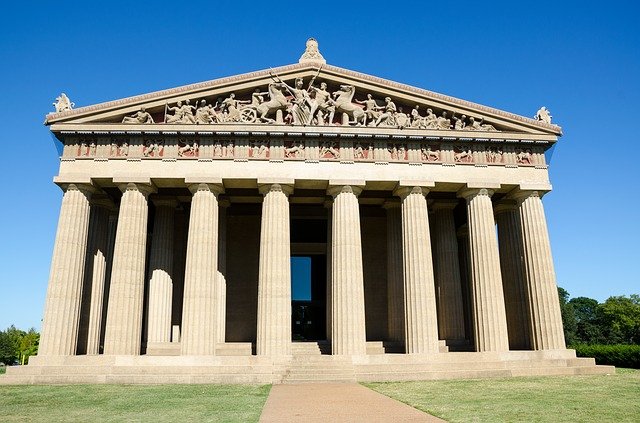 Amenities: Centennial park, lakes, green spaces, restaurants, and groovy nightlife.
If you're looking for real estate here, you can find tons of housing options, including condos, apartments, and single-family homes. The regular features of the houses are of great quality.
The place is home to the famous Vanderbilt University, some really good medical centers, hotels, and corporate offices.
By the way, the famous Centennial Park here features a full-scale 1897 replica of the Greek Parthenon and has some fantastic green spaces and playgrounds — perfect for family picnics, games, and walks.
Belle Meade
Amenities: Golf courses, country clubs, shopping hubs, and restaurants.
Interestingly, the land area covers just over three square miles, and yet is known for its autonomy. It has its own historic street signage, mayor, and even police force!
The beautiful landscape and meadows are a sight for sore eyes.
The Belle Meade residential areas feature expansive luxury homes, spacious single-family houses, as well as condo complexes, and townhomes. This is where most of the wealthy Nashville residents live.
Read more: Best neighborhoods in Chattanooga
Hillsboro Village
Amenities: Parks, tennis courts, playgrounds, the Belcourt Theatre, specialty shops, restaurants, and a vibrant nightlife.
This neighborhood bifurcates into two areas — the Hillsboro-West End and the Belmont-Hillsboro featuring retail, restaurant, and other commercial establishments.
Originally a streetcar suburb, Hillsboro Village soon became a much sought-after place to live in.
The area has a unique character, well-preserved architecture, a lovely history, and old businesses. You can find some great bars, restaurants, clothing boutiques, and venues for live theater and musical performances.
Germantown
Amenities: Recreation centers, parks with walking trails, restaurants, shopping areas, and good nightlife.
This unique community is listed on the National Register of Historic Places. It's home to many of the city's landmarks, museums, and state parks. Additionally, there are some amazing locally owned boutiques and eateries, a boon for culinary enthusiasts and foodies.
What's more, you can visit the year-round Nashville Farmers' Market — a source of livelihood for farmers, craftsmen, artisans, and small businesses.
Green Hills
Amenities: Eateries, shopping hot spots, coffee shops, book stores, and good schools.
If you're a family seeking a quiet, suburban-style of living, you'll love staying in Green Hills. In fact, the area is one of the most popular and exclusive areas to live in Nashville — with beautiful, tree-lined streets. The safe neighborhood, thanks to its lower crime rates, is home to trendy eateries, shopping hot spots, good public, and private schools, and the popular Lipscomb University.
When it comes to buying a home, you can choose between affordable townhomes, cozy bungalows, or large Colonial and Tudor-style homes. Whether you want to take fitness classes or sign your kids up for swim lessons — there's something for the whole family.
Sylvan Park
Amenities: McCabe Golf Course, community center, athletic fields, and parks.
This largely residential neighborhood boasts some vintage homes from the 1920s and 1930s. There are also some locally-owned restaurants, brewpubs, and specialty shops with high rankings.
And, it's perhaps Nashville's most sought-after historic neighborhood. The best part is, this walkable community is safe and absolutely spectacular.
East Nashville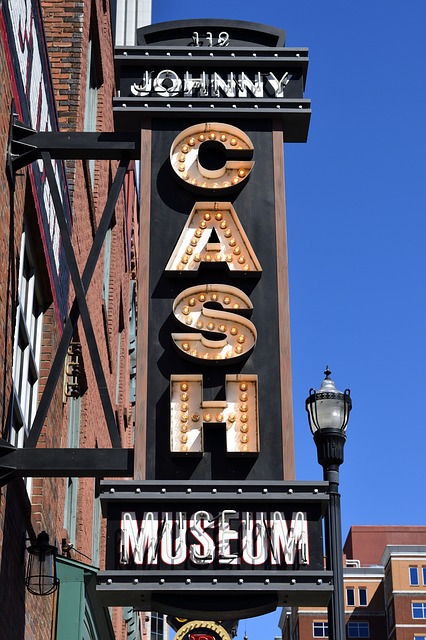 Amenities: Music venues, businesses, restaurants, and shops.
This is one of the most progressive areas of Nashville. The neighborhood has seen a lot of major renovations over the past decade. Its relaxed atmosphere, culture, and community living have made the place a favorite haunt for musicians and artists.
Here, you can find a good mix of houses, duplexes, townhouses, and small apartments. No wonder it's an ideal location for young working professionals and young families. However, keep in mind that the beautiful neighborhood is a little far from other parts of the city.
Edgehill Village
Amenities: Parks, playgrounds, fields, historic homes.
This up-and-coming area is one of the best neighborhoods in Nashville. You can find both commercial properties (predominantly) as well as residential properties such as single-family homes, townhomes, and renovated older homes. The place features some wonderful restaurants, pubs, and boutiques.
Brentwood
Amenities: Green spaces, mansion living, shopping areas, and horse farms.
This Nashville area is ideal for those who're looking for a simple, quiet life. There's something charming about the long stretches of planned housing which is built on former Williamson County farms. With nice people around, safer streets, and affordable housing, Brentwood is a beautiful place to live in.
You can find good private as well as public middle and high schools. Here, your dollar can buy you more amenities and newer housing options, including antebellum mansions, than on Nashville's west side. The shopping hot spots feature some of the most popular brands.
Last thoughts
Thinking of moving to Nashville, and settling down with your family? It's a wise decision. The music-centric city is one of the best places to live in the Southeast. It offers affordable housing, low crime rates, great public schools, and various family-friendly activities.
The best neighborhoods in Nashville are sure to provide you and your family with great dining and entertainment options — and a lifetime of happy memories!
Best neighborhoods in Nashville for those looking for a home
was last modified:
January 24th, 2023
by
Recommended