For most of us, our home is the most valuable asset we own. Some of us want to increase that value for ourselves or to resell the property. But whatever the reason, the methods remain the same.
If you are searching for ways to increase the value of your home for a resale, then do your research in trends in the housing market. It will likely hold some key considerations for where you should invest to add value.
If demand is particularly coming from young families, then keeping the needs of a young family in mind while making changes to appeal to that particular profile is key! So as we see Millennials begin to enter the housing market, gain an understanding of what exactly they look for in a property.
Focusing on lighting is a generally simple and inexpensive method to refresh the look of your property, compared with structural changes. While also strategically placing lighting to transform the size of rooms, enhance focal points, and encouraging a more appealing look both inside and out.
Kitchen Lighting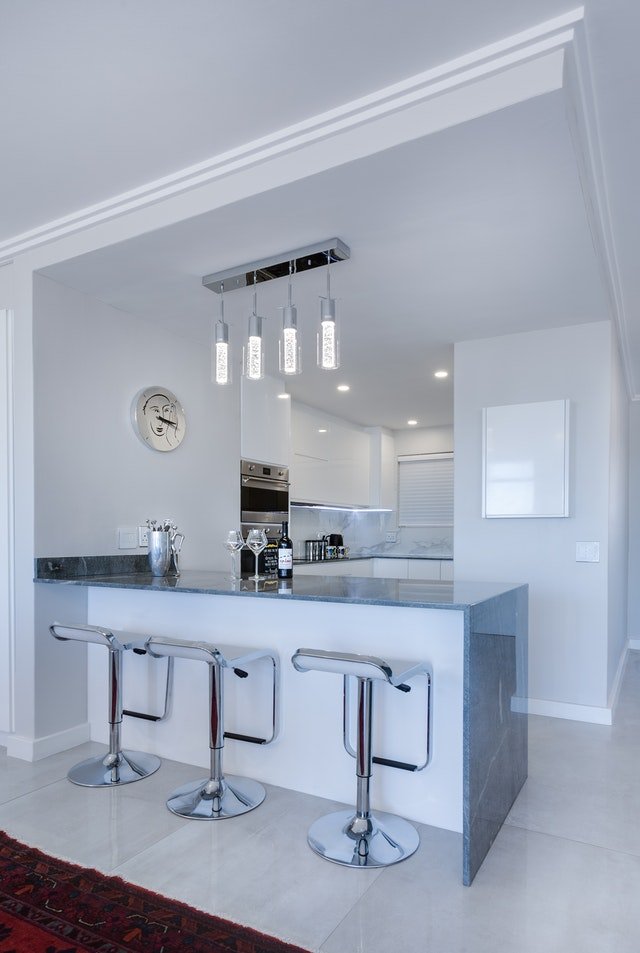 Pixabay
A kitchen is the epicenter of any home and is a crucial selling point. Particularly for smaller kitchens, a simple but effective way of improving the functionality is by utilizing the lighting to make the room more appealing. Several different lighting fixtures are paramount. Where are the food prepping areas? Install specific task lighting in this area in addition to above the cooker. General lighting in the center of the room to provide even and soft lighting throughout. Under cabinet lighting is a great addition to create atmospheric lighting to the room, as well as glass-front cabinet lighting to enhance display on special occasion crystal glasses or vintage crockery.
Improve Outdoor Lighting
Improve your curb appeal by reworking your landscape lighting. The outside of your home is the first thing that a potential buyer will see when they arrive to view the property. Invest time in improving the overall look, as well as security concerns that a potential buyer may have. Install lighting to emphasize walkways, porches and any features in the front lawn. Consider functionality of moving around and install lighting fixtures to address any dark spaces. Typical areas might be steps, pathways, trees or bushed areas (which will extend the size of a space), illuminated laundry drying areas and outdoor seating areas. For decorative purposes upward shining lighting on the front of the property can really add appeal and again give the illusion of a larger property.
Read more: Yard landscape lighting
Decor Refresh
Consider swapping standard light shades for stylish chandeliers. Large spaces such as the entrance, dining rooms, and lounges can really benefit from a key lighting feature. Depending on the style you opt for, you can really inject a specific look to your home – whether an elegant vintage style chandelier or a modern geometric design, this is a focal point which could really add a significant appeal to potential buyers. It's worth calculating the size of the space to determine the correct lighting fixture to install. This lighting fixtures infographic demonstrates how to get the most from different types of lighting to give your home a refresh, while understanding how to get the most from each space.
Tubular Skylights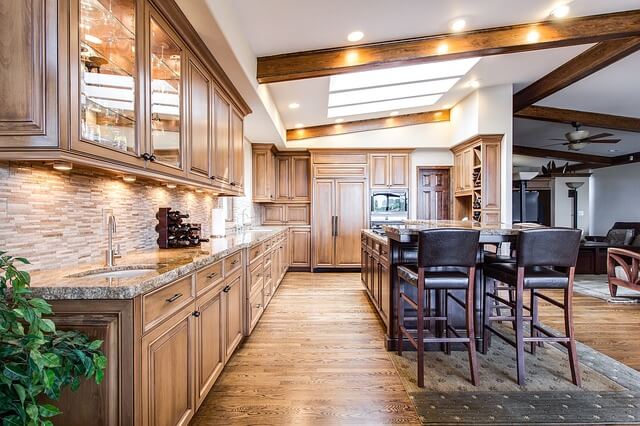 Pixabay
Solve the problem of rooms that lack natural lighting by installing tubular skylights. These are installed to guide natural light through the ceiling or walls to brighten an otherwise dark room. This relatively new design has addressed the issue of bringing natural light to internal rooms and is considered to be a somewhat stylish solution while also being extremely functional. Internal rooms tend to be the quietest due to their positioning inside a home, which can act as a perfect office space or bedroom. These skylights create a perfect working or sleeping space maintaining the quietness of an internal room while also bring natural light into space. Accompany with some central lighting and office or bedside lamps and the diversity will enable several different functions inside a room that may not have been very appealing to spend too much time.
Install LED Lighting
At the time of buying a new home, potential buyers will often be considering the cost of maintaining the property as well as the general upkeep. Keep this in mind in your choices of decor. For example, white decor throughout wouldn't be particularly appealing to a young family. The same can be applied to the running costs of the property. Install LED lights throughout. According to energy.gov, energy-efficient lighting can last from 3-25 times longer, and typically uses 25-80% less energy. Just some of the benefits of using LED lighting is the lower energy costs, LED bulbs don't need to be replaced as frequently as regular bulbs and they also produce a softer light.
5 Lighting Tips to Increase the Value of Your Home
was last modified:
June 9th, 2023
by
Recommended