Who doesn't dream of owning a perfect front yard – the cynosure of all eyes? We know, you do. A great looking house deserves an equally amazing facade. The trick is to come up with a landscape design that is smart, feasible, and most importantly budget-friendly. Well, we have eight brilliant front yard landscaping ideas that not just add to the curb appeal of your home, but are easy on the pocket too. All you need is clever planning and a few intelligent choices.
So if you are looking for creative and unique ways to make your front yard garden a focal point, read on:  
Budget-friendly Front Yard Landscaping Tips
Create Your Own Soil Mix Rather Than Buying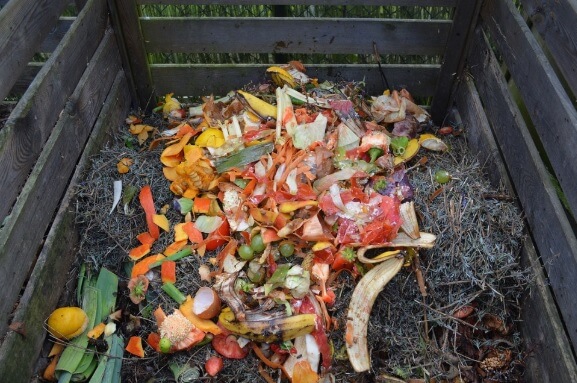 Why spend dollars on buying potting soil when you can prepare nutrient-rich soil yourself? Creating a compost pile isn't that complicated. It's also one of the most sustainable ways to dispose of food scraps and other organic matter from your home. Compost is the best way to feed your soil. But if it's too much trouble, then you can use mulch instead. Either way, your garden will thank you.
Reduce Lawn Size
Dealing with a lawn can take too much time and money. Keeping the grass neat, green, and weed-free isn't that simple. So consider downsizing your lawn and planting some easy-maintenance creeping ground cover. Best choices for ground covers are bishop's weed, lamium, and thyme. You may also plant perennial lianas, shrubs, and palm trees for that green and cozy look.  
Invest In Young Saplings Instead Of Fully-grown Plants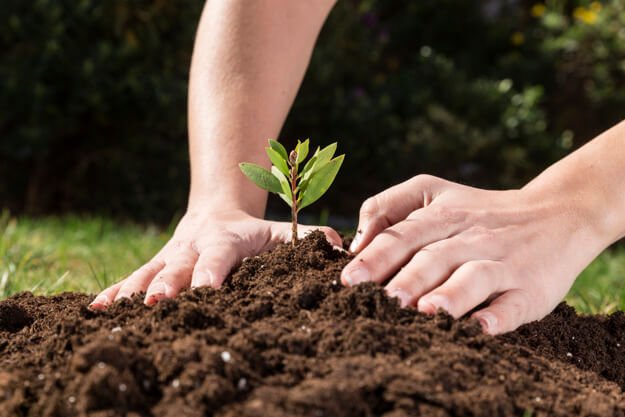 Nature photo created by freepik – www.freepik.com
If you wish to do some planting in your outdoor space, avoid mature plants since they cost more. Although it does take some patience, buying younger plants can save you a lot of money. Just make sure they have enough room to expand freely. They'll grow sooner than you think and you'll have a lovely garden at half the price.
Plant Cost-effective Perennials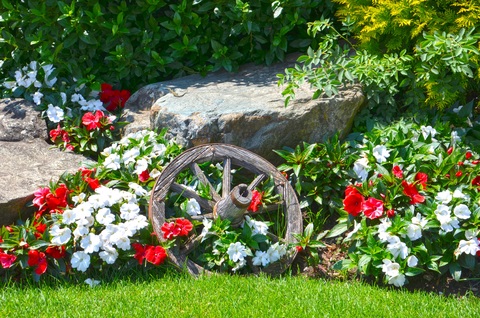 Perennial flowers and plants are a great choice for your front yard landscaping. And, there's good reason. You plant them once and they bloom year after year. Not only will they add a splash of color, but also spread their lovely scent all around. Some perennials that can look fabulous are daisies, geranium, lavender, and catmint.
Read more: Bushes for front of house
Create A Brilliant Canvas In Less
There's no need to invest in expensive plant varieties for an exotic look for your front yard. Ornamental grasses are just as good. They are steadfast; require very little care for maintenance. They offer amazing foliage and can even withstand harsh weather. A great choice would be Japanese forest grass. These are brightly variegated and give out a sweeping look. A perfect tribute to your garden.
Utilize Household Articles And Grab Eyeballs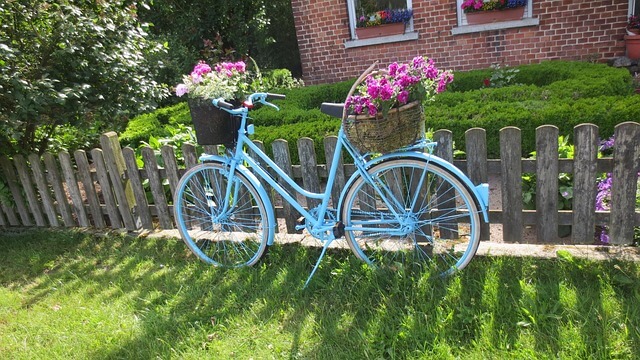 Old tubs, bicycles, bottles, or even shoes – you can go crazy with all the possibilities. Use these to grow a variety of plants and create unique landscaping ideas for your front yard. A great flower choice for this kind of arrangement would be petunias. You may also try ageratum, salvia, and moss rose. The pop of colors will give your house the vibrancy it deserves.    
Use Crates As Planters
Forget traditional pots.  Use whatever catches your fancy. Fruit or soda crates make for eye-catching planters. Grow flower beds of your choice and group them around the front yard according to their color palette. Did we also mention that these make for cute window boxes and cheerful floral borders for your lawn? They do. However, try not to go overboard. Make the disposition tasteful and elegant. Leave some space to have a clear pathway towards the front door.
DIY Water Features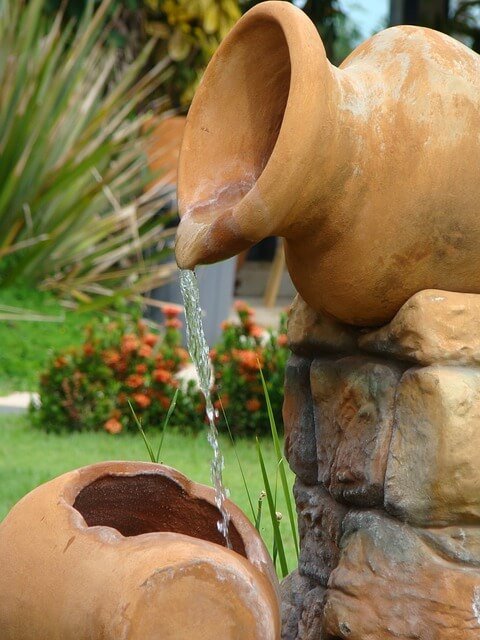 Nothing showcases your creativity in a better way than a do-it-yourself water fountain in the front yard. And, it's more fun when the endeavor doesn't involve burning a hole in your pocket. You can arrange used bottles, jars, pots, or even bamboo and create a cascading look. Plug in a water pump and you are all set.
Conclusion
A front yard speaks volumes about the home and its dwellers. Well-designed and tidy front yard landscaping will give the impression of a warm and well-organized household. Achieving that perfectly coordinated and uncluttered look doesn't come easy or cheap. But with clever planning and smart usage of resources, a beautifully landscaped front yard is well within your reach.
You don't have to spend a fortune to create a fabulous entrance to your home. There are ways to ameliorate the overall look, reduce maintenance, and even save money with clever, budget-friendly front yard landscaping ideas. Try them!
Read more: Go beyond the lawn with these landscape design trends
Eight Front Yard Landscaping Ideas That Are Easy On The Pocket
was last modified:
May 17th, 2022
by
Recommended