The 6 Hottest Rug Trends You'll Love
Area rugs are simple décor accessories that can create astonishing effects in home design. They can break up a monotonous look by introducing colors and patterns, capture the essence of a particular interior style and create a cozy, layered feel in a room. This year has brought six hot area rug trends that will bring a sense of novelty to your home.
All things geometric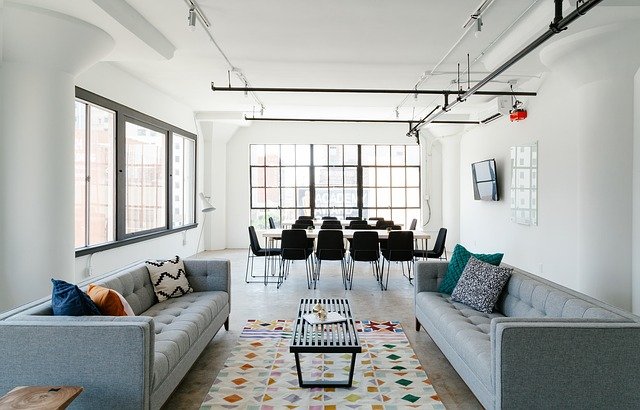 Geometric patterns have emerged as one of the most popular designs in 2018, embellishing our homes with modern simplicity. Geometric-inspired area rugs will capture the spirit of the Scandinavian style. Featuring simple, clean yet powerful geometrics, these rugs will create a stunning vibe in your home, working as strong yet understated design statements. Bold colors and powerful designs will give a new meaning to Nordic-inspired simplicity. Thus, if you want to introduce this trend to your home, you should focus on loud stripes, exotic Morrocan trellis, and stunning hexagon designs.
Read more: How to use geometric patterns in your home interiors
Hot and vintage
Vintage designs will always have a special place in our homes, filling it with antique beauty. Thus, it's no wonder that vintage rug designs are also one of the hottest trends in 2018. The great thing about these rugs is the fact that they can be implemented in both modern and traditional homes. Mixing the old with the new has always been a popular approach to the interior design, and this is where antique rugs come in. Therefore, you should definitely consider reintroducing that old, slightly worn-out rug to your modern home. You can also find stunning vintage pieces online or on the flea market. Faded, outdated and vintage are definitely one of the most sought-after features among area rugs for this year.
Layer after layer
Layered rugs aren't a new trend, but they're definitely one of the hottest for 2018. The charm of layering several stylish floor rugs will enable you to add depth to your space and accentuate their texture. Such a layered look is perfect for introducing a feeling of comfort to your space while also experimenting with your favorite styles. However, you should create a stunning contrast between layered rugs so that each of them can come into focus. If you pair up rugs of different styles and materials, you'll be able to accentuate both of them in your home. Only when placed on a neutral jute rug, for example, will a stunning cowhide rug truly shine.
The best of both neutrals
Neutrals are an all-time classic in the interior design, permeating through every corner of our homes, including area rugs. However, neutrals have come together and joined their forces in 2018. Black and grey will be used side by side with different shades of brown and beige. Greige will also be a popular choice in 2018, filling modern homes with an elegant vibe. While greys will create a cool, modern vibe in your space, browns, and beiges will bring in warmth.
Nature in all shapes and forms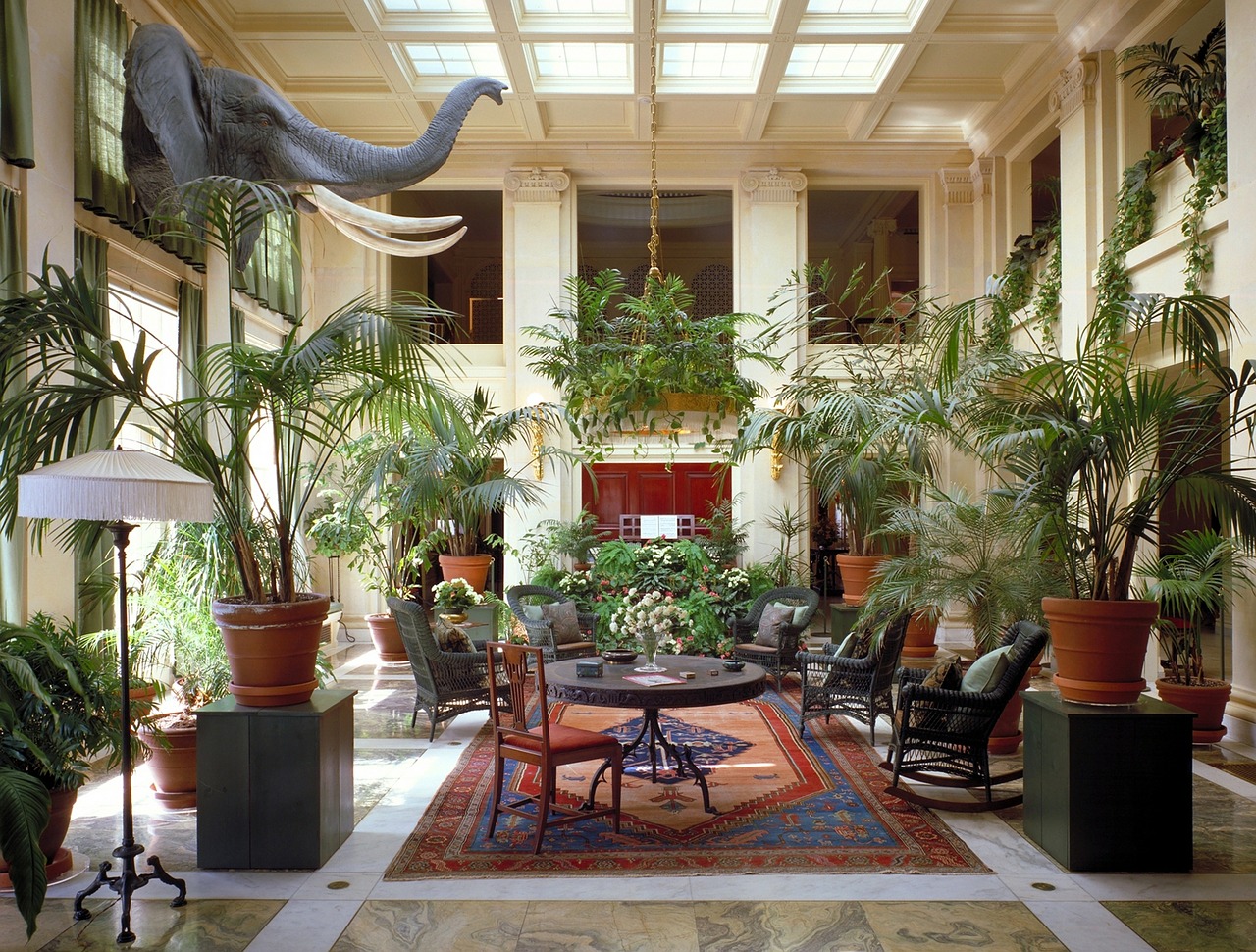 Nature-inspired designs are infinitely stylish, inspiring and plentiful. Thus, area rugs have embraced nature-inspired patterns, colors, and shapes in 2018. And if you want to bring in a touch of nature to your home, along with all its charms, this is the perfect trend for you. What's even better is the diversity of natural area rug designs. Colorful floral patterns will fill your home with a pop of color, elevating its décor and drawing your gaze downwards. The stunning colors of nature will also be introduced to modern homes, especially through abstract representations of natural sceneries. Dark browns, forest greens, sky blues, hyacinth violets and other botanical tones will create a stunning, soothing look in your space. Majestic mountains, powerful waters, and autumnal leaves have never looked more stylish in our homes.
Thinking about to decorate with plants? Chek this out.
Colour still matters
Colorful designs will style up your home in the most exciting and inspiring ways. By introducing a splash of color, area rugs can be used as focal points in your space. Saturated tones, jewel hues, and bold shades will be used daringly in 2018. Ombre design will also be a popular option for bringing two or more colors together, creating the wow effect in your home.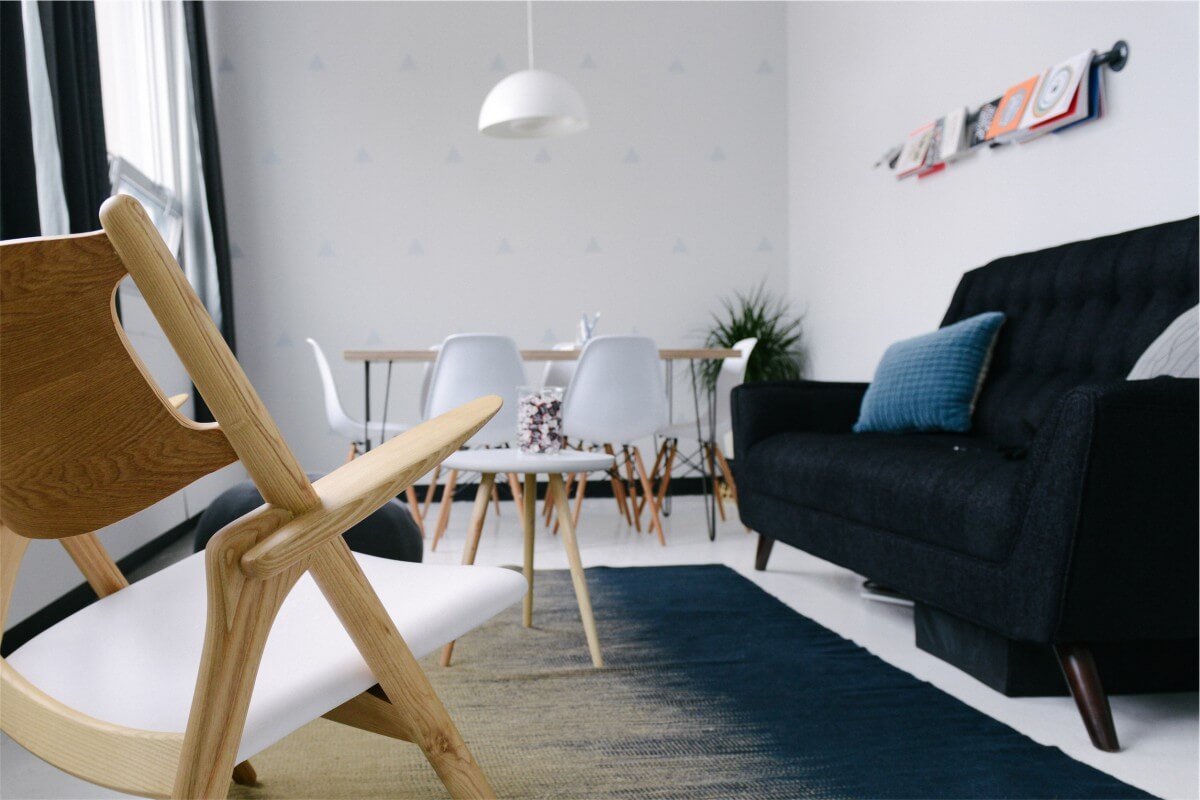 Area rugs can be perfect embellishments, bringing the most inspiring designs, patterns, colors and styles to our homes. From modern and abstract to vintage and classic, these rug trends will be seen in homes across the globe.
Read more: Colors affect your mood
The 6 Hottest Rug Trends You'll Love
was last modified:
May 18th, 2022
by
Recommended