How to Find an Architect: Important Questions to Ask
So, you're all ready to start a home renovation and looking forward to making your dream home a reality. But, you don't want to make any mistake designing your home's layout. So, what do you do? You find an architect who will make sure you have a successful home improvement project.
And while we're at it, you need to keep in mind that there's a difference between an architect, an interior designer, an architectural designer, and a design/build firm. For your info, an architect holds a license from the state to design buildings and can advise on their design and construction. They have a formal education, experience, and proficiency in the field of design development and construction.
Needless to say, it's crucial to find the right architect for your home remodeling. While hiring an architect may seem like a scary proposition – it's not. The hiring process is easy and straightforward if you do your research well and know the right questions to ask when you find prospective architects.
If you want to find the best architect near you — whether online or offline — you need to do thorough research.
Finding an architect near me
There are five ways to find an architect who's reliable and good at what they do. These include:
Word-of-mouth referrals.
Online searches for architects near you.
Leads from local design magazines.
Referrals from other contractors and architects.
So what questions should you ask when looking for an architect? Well, we've compiled a list of questions that you can ask an architect that you're considering for your home remodeling or new construction. So, here goes.
What will the architect cover in the remodeling process?
If you're planning a large-scale remodel, including changing your home's interior layout, new room addition, or a structural addition, hiring an architect near you is a wise investment.
A trained architect will help create a great blueprint design according to your needs and preferences. If you hire a residential architect, they will determine the best design for your home — helping you create a safe and livable home.
The architect will also anticipate any problems ahead of time, have regular site visits during the construction and design process, and ensure that the construction plan meets the proposed design.
The architect's expertise and feedback will aid you in selecting the best building sites and good estimates for a renovation project. Their details and working drawings can also help you find qualified contractors. An architect will ensure that the work is done to plan.
Want to create a budget for your home renovation project? Try our free remodel cost estimator; it's easy and convenient to use!
What skills should the architect have?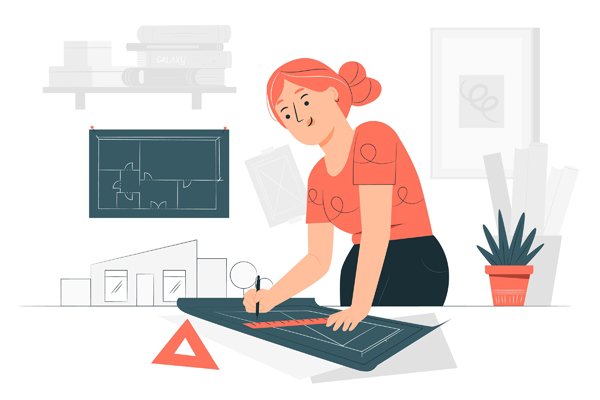 First of all, you should try to get some references for previous jobs, which can be easily obtained through the Internet or thanks to personal contacts. Also, you need to find out if the architect handles different types of materials and solutions, as he/she will be more open and able to resolve any proposal.
It is always a good idea to visit the architect in their own studio and see some of their work, as well as the methodology and the tools used. In order to find the right architect, you have to be confident that the professional you have decided to work with is able to provide solutions to your project.
What will be the costs associated with an architect
While hiring an architect for your home improvement may seem like an unnecessary expense, it's not. The licensed professional will provide you with detailed drawings, material cost estimates, construction administration, and flawless project management. Without a doubt, their expertise will save you money in the long run.
The average price to hire an architect is $4,600. However, most architects and architecture firms charge based on an hourly rate, a flat-rate fee, or a percentage of the project's overall construction costs. Of course, the architect's fees will be based on several factors. These include:
Scope of the project
The total square footage
The intricacy of architectural design
The condition and age of the building site
Level of finishing in the construction process
Duration of the project management
Adherence to the municipality and building codes
Is the architect's style important?
The expertise of these professionals and the high degree of competition in the sector has made many architects possess a unique style, which they often want to impose on the client. To prevent this problem, make sure that the architect is able to develop other styles with as much ease as possible.
It is completely normal for an architect to feel more comfortable with a particular style. However, in order to find the right architect, you must look for professionals who can interpret your own vision of the project regardless of their preferences.
What attitude should the architect have?
The architect of a remodeling project must be able to listen to the client attentively and has to be able to easily provide feedback and the best solution to solve problems.
They must provide guidance, given their expertise, but should remain open and flexible to your own input. The architect must give the client their honest opinion on all issues and to put out the best alternatives. The attitude of the architect will add value to your project.
Should the architect care about energy saving?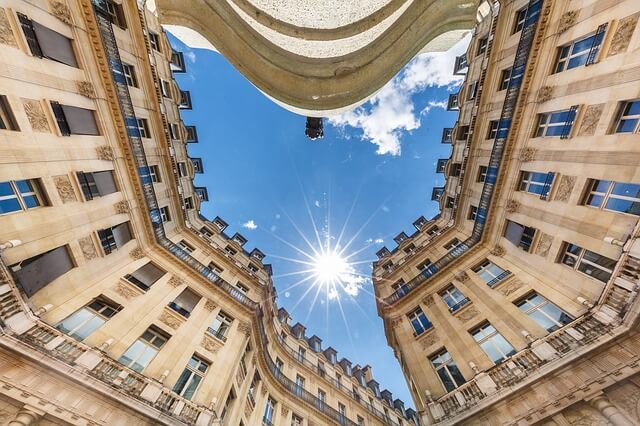 The architect responsible for the project must not only be conscious about energy saving but also trained to apply it through the renovation and rehabilitation works. The architect should suggest some solutions to improve energy efficiency, taking into account both the economic cost and the constructive possibilities of the building.
In some places there are rules about the limits in house emissions: Either way, the architect must take into account a criterion for energy savings in the design. However, where the architect must really consider the importance of energy conservation is in the formal proposal. So you should make sure to ask if he/she supports the design with the use of technologies that benefit energy saving.
What timetable should the architect propose?
All remodeling projects must be kept within a concrete timeframe, which will be previously agreed upon and determined by the needs of the client. It is beneficial for both parties to sign a preliminary contract in which the proposal remains formally stated, including the deadlines that it entails, from the signing until the completion of the work.
Setting a contract is a way of putting on the table all the conditions of the service. You should be very clear and specific on what you're expecting before you start a renovation.
Should the architect calculate extra costs?
The person responsible for the remodeling should be careful and honest about the possible extra costs and should include them in the budget. There may be some elements impossible to foresee before executing work, but the foresight should be as cautious as possible.
What should be the architect-client relationship?
Conducting a house remodeling can be extended over time. Which is why the architect has to maintain a certain relationship with you. The treatment offered by the architect must be direct and fluid throughout the process.
In fact, any change or improvement that may arise must be discussed with you, since you should always be aware of it (and review it periodically). You should be in constant contact and set weekly or daily update calls or emails on the evolution of the project.
Is it possible to break the relationship?
The contractual relationship in a house remodeling can be diluted by any of the parties involved in it. There are various reasons why this would happen: force majeure, disagreements on the way to work, inappropriate treatment, or breach of established payments.
In order for this to happen, you must meet the provisions established previously on the contract. You must certify the actions the architect has carried out to the date.
Last thoughts
If you're wondering "How do I find an architect in my area", we hope this article helps you in your quest. Keep these questions in mind when making a decision, and you'll be able to find an architect who'll make your dream project into a reality.
How to Find an Architect: Important Questions to Ask
was last modified:
July 21st, 2021
by
Recommended