When we think about outdoor decks, our primary concerns are durability, because of constant exposure to the weather, and aesthetics, because who doesn't want a great-looking deck. And of course, the first picture that comes to mind is of traditional wood decks. 
But if you don't mind spending a little extra money for a deck that lasts you much longer and is easier to maintain, then you ought to consider aluminum decking systems. In this short read, we'll explain to you exactly why aluminum decking is a great choice.
What aluminum decks costs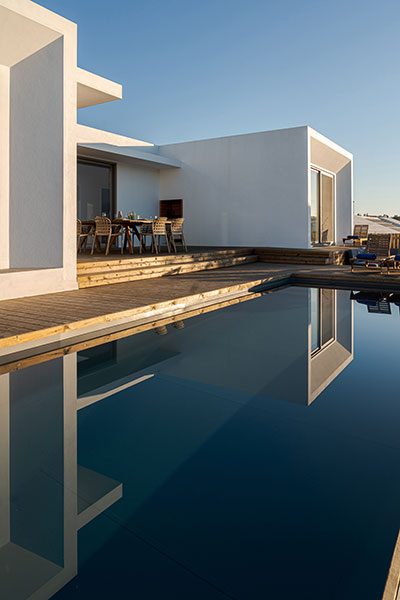 Off the mark, let's be clear about the fact that aluminum decks are more expensive than PVC, composite decking, traditional wood like cedar, hardwood, pressure-treated lumber, and other decking materials. The average cost of only the materials is pegged at between $13 and $26 per square foot. These costs could vary depending on manufacturers as well as whether you're buying only materials or aluminum deck railings and deck kits. The cost of these modular decking kits again varies depending on the manufacturer.
The cost of labor for a professional deck installation will depend on your geographical location, the contractor you're working with and the complexity of the design of your deck, among other factors. However, an average cost of between $4.75 and $10.50 per square foot can be assumed.
Types of aluminum deck products
While aluminum as a material may not be as versatile as other decking options, you do have some decking products that you can utilize to fit into various forms and functions.
Watertight decking
Aluminum decking manufacturers have created designs to provide customers with a watertight area beneath the deck. This allows you to use that area for social gatherings, storage, and anything else you may want to. These decks use an interlocking system that leaves no gaps or channels on the deck surface for water to flow into, making this a great option for areas that receive heavy rainfall.
Planning to install a new deck? Try our free estimator tool!
Decking boards
This is more affordable than waterproof aluminum decking but does not have an integrated gutter system. These systems use aluminum deck boards which are available in various sizes. When these are installed, expect a gap between boards where water can pass. With this option, you can add a waterproof drainage system to the deck at a later time.
Finishes
Powder-coated finishes are the most common among the limited choices aluminum decks give you. This finish comes with a few choices in decking colors but has the added advantage of being slip-resistant. 
If you're not very bothered about the aesthetic appeal of your deck, you could choose mill-finished aluminum.
Deck frames
As with aluminum planks, deck frames made of the material are three to five times stronger than other materials. This added strength, along with the fact that aluminum does not warp or crack, means you will need fewer deck supports while still getting a much more stable frame.
Advantages of aluminum decks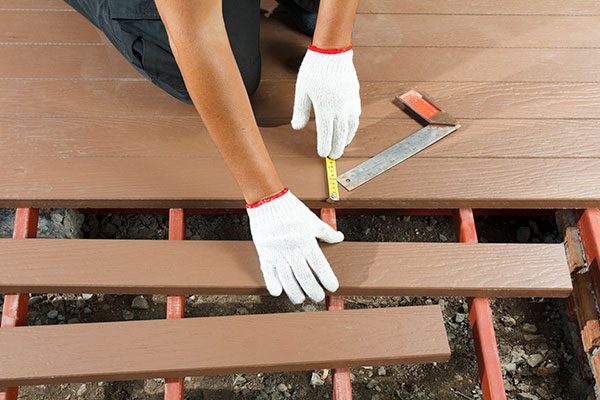 Low maintenance
Powder-coated aluminum decks are extremely easy to maintain. You can hose them down regularly and pressure washes them occasionally. As with all decks, use a broom instead of a shovel to remove snow. Make sure you check and tighten loose planks and holders once every six months or so. 
Durable
While manufacturers offer a warranty of at least 20 years, aluminum railings and decks last a lot longer with proper care. The material is also resistant to rot, warping, mildew, mold, insects, and other pests.
In addition, it has a class A rating, which means it won't catch fire and will melt at 1200 degrees Fahrenheit.
Temperature control
Aluminum remains cooler under the direct sun in comparison to wood, PVC, and composite.
Disadvantages of aluminum decks
Aesthetics
The main qualm deck designers have with aluminum decks is that they are visually less appealing than wood. The material, while very durable, has limited choices when it comes to colors, textures, and finishes.
Cost
These decks will cost a lot more than wood, composite, PVC, and other materials. They will also last longer than those materials, though.
Why you should consider aluminum decks
was last modified:
September 24th, 2022
by
Recommended