The backyard is a cherished part of any family home. Filled with potential, your backyard is just waiting to be customized to the needs and desires of you and your family. Here are a few additions to improve your backyard for the entire family to enjoy.
Create the Perfect Reading Space
One of life's most simple pleasures is surely curling up in the sun with a good book. Give yourself your own personal sanctuary with a reading nook in your backyard. For instance, you could hang a hammock between a couple of sturdy trees or posts to create a relaxing spot all to yourself. From there, it's up to you how you want to customize the space. Surround it with your favorite plants and flowers, or hang a canvas canopy overhead for when you need shade from the midday sun.
Install a Personal Sauna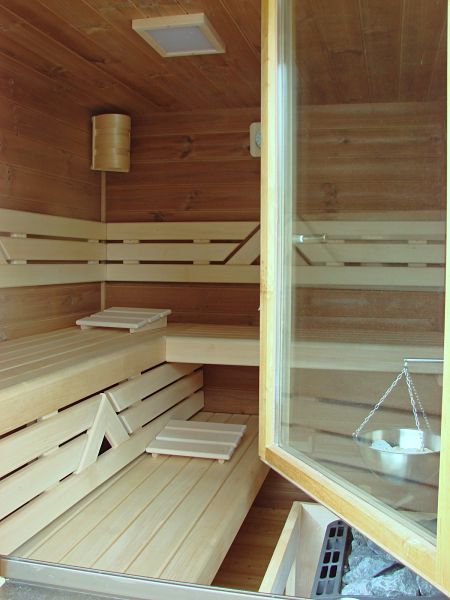 For a taste of the luxurious in your own garden, consider installing a small, purpose-built sauna in your backyard. This is the ideal space to unwind after a long day. As well as being a relaxing, meditative experience, there is evidence that spending time in a sauna has an array of positive health benefits.
Install a Shipping Container Pool
A shipping container pool is an easy way to get the pool of your dreams at a reasonable price. For a seamless, subtle look, you can place it in the ground or inset into a deck. This gives you all the benefits of a regular swimming pool without having to compromise on the aesthetics.
Planning for family room? Get the best estimate with our tool!
The whole family will love it. Swimming lengths is a highly effective workout, and when it's just a few steps from the backdoor, it's convenient too. Meanwhile, the kids will love having friends over for long days spent splashing in the water. Re-purposing used shipping containers as pools is also a savvy way to make sure those materials do not go to waste.
Set up Outdoor Sports Equipment
There's nothing like a bit of playful competition to get the whole family active and playing together. Outdoor sports equipment makes it easy to get everyone outside and having fun. You could split into teams for a pick-up game of basketball with a backyard hoop, or try your hand-eye coordination with a volleyball net. Or, see who emerges the victor in a one-on-one outdoor table tennis tournament. Whatever sport takes your fancy, your backyard can be the stadium and grandstand rolled into one.
Read more: How To Create A Backyard Playground In Your House
Install a Glasshouse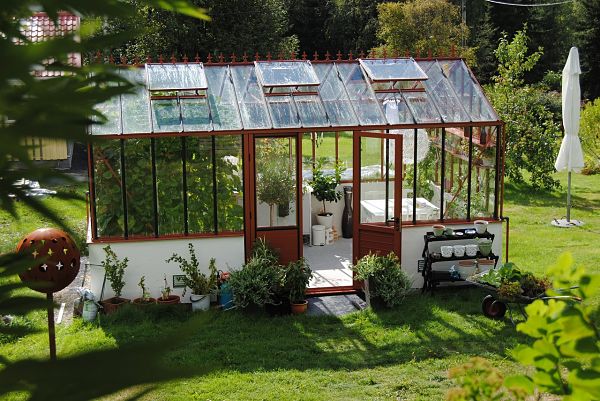 Get your green thumbs working by installing a glasshouse in your backyard. A glasshouse opens up the possibilities for growing your own produce at home. It lets you control many of the environmental factors which contribute to healthy plants and vegetables. Imagine having fresh herbs all year round, or a bountiful crop of ripe, red tomatoes every summer. You will taste the difference of produce that has come directly out of the ground or straight off the vine. It's also the perfect opportunity to get kids thinking about where their food comes from, as well as teaching them valuable practical skills.
Take a look at our guide on Backyard Landscaping Ideas to Woo You With Their Simplicity.
Install a Pizza Oven
A woodfired pizza oven is a fun and versatile addition to your backyard. After tasting the crispy, smoky flavor of a pizza fresh out of a brick oven, you'll never be able to go back. The kids will love topping fresh dough with all of their favorite ingredients. You can also use it to cook much more than just pizza. Experiment with cooking the perfect steak, roasting vegetables, or even slow-cooking pulled pork. A menu of delicious, woodfired food will make for a delicious point of difference for your next backyard barbecue.
Check these Backyard Ideas for Kids perfect for this summer!
Plan your family room properly with our estimator tool.
6 Backyard Additions Perfect for the Entire Family
was last modified:
September 28th, 2022
by
Recommended