I remember when I was a kid, we had a small red single-door refrigerator at home, and my mom would complain about it being too small. Over the years, we shifted homes multiple times, and refrigerators got progressively larger and more technologically advanced.
Buying a refrigerator now is more than just buying an essential kitchen appliance. Advancements in refrigerator design have them into an amalgamation of perfect form and function. Here's a quick look at the best counter-depth refrigerators, among the top choices for modern homes.
What are counter-depth refrigerators?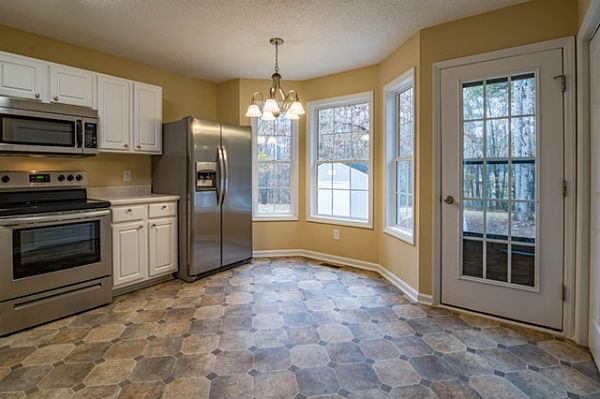 A large part of modern, contemporary home design is everything being flush and the use of straight lines. If you're planning a kitchen renovation, your designer will tell you that the average kitchen countertop is around 24 to 25 inches deep. However, many large refrigerators measure a whole 10 inches more, at almost 34 inches deep.
This will make the refrigerator stick out like a sore thumb. Counter-depth refrigerators are your best choice in such circumstances.
Counter-depth refrigerators are designed to exceed the depth of your average kitchen counter by the thickness of their doors. For all practical purposes, they sit flush with your kitchen counters and cabinets. They often feature different door combinations, like bottom freezers, top freezers, side by side doors, French doors, and more. This makes them a great fit if you're working with a compact kitchen but still need ample fresh food storage space.
They are also designed to add to the visual appeal of your kitchen and/or dining room even if you aren't dealing with a lack of space.
Let us now introduce you to our favorite counter-depth refrigerator models, and tell you why these rank so high on our list.
Read more: How to build floor to ceiling kitchen cabinet
The reason this one is among our favorites is that it holds temperatures consistently across different meat, vegetable, and assorted shelves. The stainless steel body is fingerprint-resistant, so you don't have to worry about smudges and wiping it down every day.
The fridge comes with a Keurig K-Cup coffee maker and a water filter built into the door.
The reason this is called a smart fridge is that you can control temperatures on it through your smartphone by downloading an app. This will also allow for you to receive alerts if any of the doors have been left open.
GE's patented Turbo Cool technology will quickly bring temperatures across the refrigerator back to the original settings in case of such discrepancies.
Once connected to the WiFi, you can also voice control the settings on the fridge through Amazon's Alexa app.
Frigidaire gallery counter-depth refrigerator
This counter-depth side-by-side door refrigerator is sure to give you backspace on your kitchen floor while upping the class quotient. The 22.1 cubic feet size ensures you have more than enough space to fit in everything your family needs and then some.
Humidity-controlled crisper drawers ensure your food stays fresh longer. The Energy Saver Plus technology ensures the device goes into power-saving mode automatically if not opened for 24 hours.
This smudge-proof refrigerator also has a water filter, water, ice, and crushed ice dispenser built-in as well.
The Frigidaire Gallery Counter Depth Refrigerator is built to meet DOE standards of energy efficiency.
This counter-depth refrigerator is an absolute stunner and will be a perfect fit in any contemporary kitchen design.
This model comes with glass shelves that slide out to help contain spills. The freezer shelves also slide out and back in entirely, making this refrigerator easy to use even for the elderly and for those with back problems.
The Perfect Temp technology makes sure the temperatures inside the refrigerator remain unchanged no matter how warm it gets outdoors. The humidity-controlled crisper drawers work like a charm, keeping lettuce fresh for up to a week.
The IQ-Touch controls are a breeze to use, and the interior LED lighting makes sure you have sufficient visibility to see everything stored inside even with the room lights turned off.
Read more: Best time to buy kitchen appliances
This 22.2 cubic inches four-door counter-depth refrigerator is like having your home's command center in your kitchen.
This smart fridge comes loaded with Bixby, Samsung's voice assistant. Bixby can order your groceries, order your dinner from Grubhub, play your favorite songs off of Spotify on the in-built speakers, share pictures, and a lot more, while still doing everything a refrigerator is meant to.
The three in-built cameras let you actually see what you actually have inside your refrigerator on your smartphone while you're shopping in the supermarket.
The Metal Lock feature ensures stored food remains fresh longer. You can have four different temperature settings for flexible storage, The double freezer drawers are an added advantage.
The refrigerator's Energy Star rating is the cherry on top to sweeten the deal.
Read more: Home appliance protection plans and extended warranties
This is one of the best-looking refrigerators in the market. The platinum-painted interior walls with wooden accents are absolutely stunning, and the LED lights match the paint scheme perfectly to make it look even more elegant.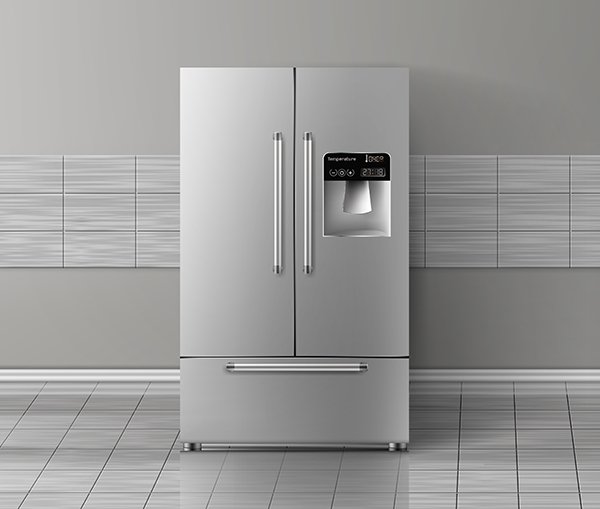 At 23.8 cubic feet, space is never going to be a concern. And that's not all. The fridge features a little wooden shelf with a prep tray underneath and a full-width slide-out tray that is perfect for party platters and cake sheets.
The water dispenser lets you choose between 8, 16, or 24 ounces, making it perfect to fill a glass or pitcher.
The Viking 36-inch counter-depth refrigerator comes with 24-inch deep side panels, allowing it to merge seamlessly into any kitchen irrespective of size.
Pull-out shelves make it easy to operate and access things stored at the back of the refrigerator. The ice maker is placed in the freezer, offering you ample space in the refrigerator.
The fridge comes with a customizable ColdZone drawer. You can set the temperature lower to store meat and poultry over a long period of time. Or you could choose to increase the temperature to store greens and other produce.
This refrigerator model also features a top-notch air circulation system.
Read more: Ways to make your home smart
While the LG InstaView Smart Counter-Depth refrigerator has all the features and technology needed to keep your food fresh, what makes it stand out from its peers is the door-in-door feature.
This counter-depth model comes with an easy-access compartment, which allows you to open only a section of the door to grab a beverage without having to open the entire door itself.
You can tap on the see-through doors to turn on the LED lights and check out what you have stored inside, thanks to the InstaView technology.
This Energy Star-certified refrigerator also comes with a 10-year warranty, giving you unbeatable value for your money.
Read more: Best appliance financing
A quick look at the best counter-depth refrigerators
was last modified:
October 11th, 2022
by
Recommended