A refrigerator's main task — as you all know — is to keep your food cold and fresh. Right, that's correct! However, when you decide on getting one for your home, there are several factors that come into play. Some important considerations are your budget (a fridge can range from $500 up to $5000), your kitchen space and layout, the fridge style and type, and your eating routine. Yes, the answer to the question — how to choose a refrigerator — covers all these parameters and more. So read this guide to make an informed decision before you swipe your credit card.
Types of refrigerators
French door models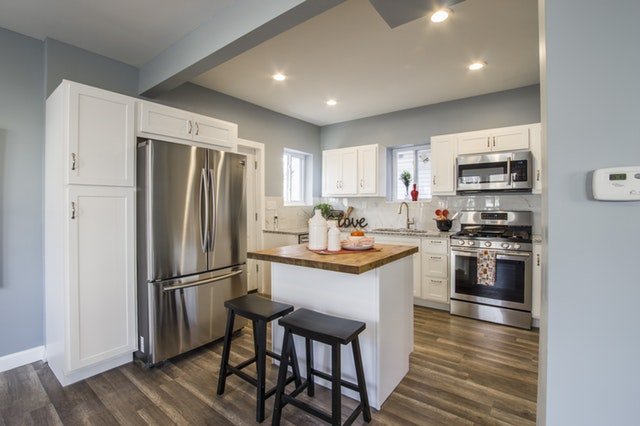 This model features double doors that lead to a compartment for storing fresh food and a drawer that opens to a freezer. These types of refrigerators are ideal for storing food within easy reach and for keeping in kitchens with less space. Again, they are available in two configuration levels — 4-door versions that come with an additional refrigerated drawer and 5-door models that feature two extra compartments.
Side-by-side models
A side-by-side refrigerator comes with a fridge and a freezer compartment which are of the same dimensions and extend from the top to the bottom of the unit. This model is perfect for a kitchen with minimal space because its doors are narrow and hence, don't require more space like full-width doors.
Read more: 6 ways make small kitchen seem larger
Refrigerators with top freezers and bottom freezers
These models feature full-width doors that open to wide shelves for both the fresh-food and freezer compartments. Although the doors require more space, most refrigerators come with reversible doors that can be customized according to the kitchen layout.
Top-freezer refrigerators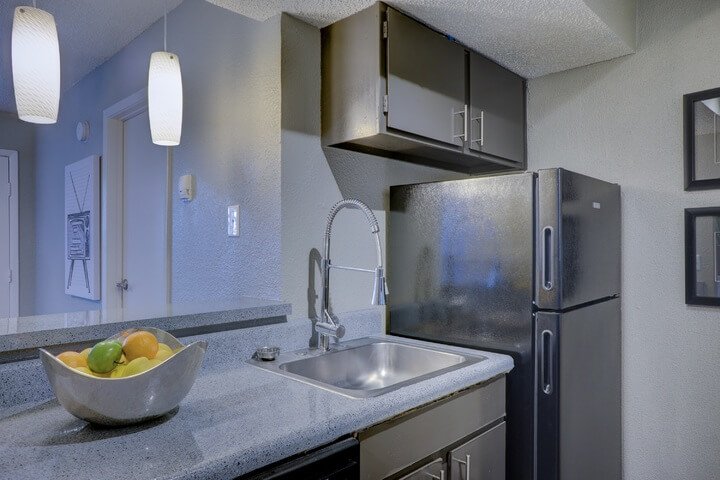 Top-freezer fridges are the traditional models — with the lower 2/3 portion dedicated for storing fresh food and the upper 1/3 part dedicated for the freezer. They are perfect for you if you want to settle on some of the best bargains and don't want anything much flashy or stylish.
Bottom-freezer refrigerators
Bottom-freezer refrigerators allow you to conveniently reach your fresh produce by keeping them at eye level. Here, the freezer is located at the bottom and makes it easier to access regularly used ingredients. Frozen items will be located down toward your feet. Several freezers now come with drawer-style doors as well.
However, both these models usually have less capacity as compared to side-by-side and French door types.
Style of refrigerators
Now that you know the different types of fridges, your next step for how to choose a refrigerator is selecting the style.
Free-standing refrigerators
Free-standing models are the ones that you see in most houses. They are the simplest to install and feature deeper compartments.
Built-in refrigerators
These high-end appliances can be installed on your cabinets in order to give a personalized appearance to your space. These tall, wide models often feature door panels that can blend in with the rest of the kitchen decor.
Counter-depth refrigerators
Counter-depth fridges give you a similar look like that of built-in models, but at an economical cost. They feature a flush fit that doesn't come with the free-standing models. A standard installation process is required to fix the appliance in its designated area.
Read more: Best counter depth refrigerators
Size of your kitchen
Another factor to consider while purchasing a refrigerator is the dimensions or cubic feet of your kitchen. Measure the length, breadth, and height of the space where you are planning to place or install your fridge. Remember that you should keep some extra space for the doors to open and to ensure proper airflow. If you go for models with water and ice dispensers, note that you will require more space at the rear for accommodating the fittings and supply line. Also, make sure that the doorways and corners have enough space to allow the fridge to easily pass through during delivery.
Read more: Small kitchen remodel ideas
Eating habits
When answering the question, how to choose a refrigerator, also consider your food buying and eating routine. Do you buy more frozen foods? Then you will need a freezer with more space and easy accessibility. If it's the opposite, you will require plenty of storage area for your fresh produce. On the other hand, if you mostly eat outside, then you can get a small fridge — compared to those who cook more often.
Budget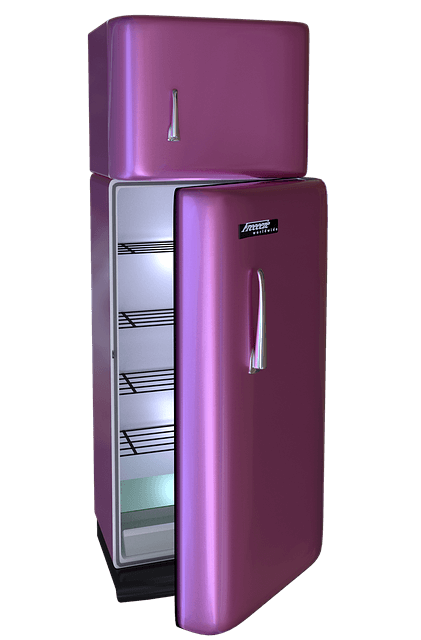 Budget is another crucial concern. The traditional freezer-on-top models are the best deal if you simply want a fridge to store food. However, the price may vary according to the exterior finish — such as stainless steel, fashionable colors, or fingerprint-resistant faux stainless material.
If you're willing to spend extra bucks on special, smart features, go for more high-end models that feature techy details including Internet connectivity, built-in sparkling water makers and dispensers, four doors, and compartments that can serve dual purposes of both a freezer or refrigerator as required.
Energy efficiency
Did you know that your refrigerator accounts for almost 14% of your total energy usage? Therefore, check the Energy Guide label. The freezer-on-top models use minimal energy. The ones with Energy Star ratings utilize 20% less energy as compared to other configurations.
Note that built-in water and ice dispensers consume significant amounts of energy that can add to your electricity bill.
Read more: Make you home energy efficient
Organizational features
Adjustable shelving
Adjustable shelves can slide in and out from the refrigerator compartment. They can also flip vertically from the hinges on the outside edges of the shelf to create more customized space when required.
Gallon-size door bins
You can use these bins for storing milk, juice, cold drinks, and soda. They don't use any shelf space and make it easier for you to grab any bottle.
Humidity-control drawers
With these drawers, you can easily see your fruits and vegetables and can keep them fresh with customized humidity settings.
Pantry drawers
Pantry drawers allow you to allocate a separate area for storing large party trays and snacking items.
Additional smart features
Ice and water dispensers
Side-by-side and French door refrigerators often come with dispensers to give filtered water and ice. You can get a model that best fits your requirements.
In-door ice storage
These models feature an ice bin at the door. As a result, you can enjoy more freezer space.
Air filtration system
Refrigerators with a built-in air filtration system come with a carbon filter to keep the air germ-free and fresh.
Connected refrigerators
This category of smart refrigerators offers you the luxury of several advanced features such as climate controls, shopping lists, memos, and the ability to integrate with other automation units in your home.
Door-within-door models
A door-within-door fridge comes with a panel on the door that leads to a built-in storage unit. It saves energy because you don't have to open the door completely to reach the storage area.
How to choose a refrigerator? conclusion
So we hope we have been able to answer your question — how to choose a refrigerator? Refrigerator manufacturers today are including a gamut of techy features and premium designs to tempt you into buying one. However, they don't come cheap. So you need to ask yourself if you actually need these additional features in your fridge. If you think that you want any of these models, you can obviously go ahead. With so many options and prices, you will surely get a refrigerator that you love. Do your research and buy a fridge that shall serve you for many years to come.
How To Choose A Refrigerator For Your Home?
was last modified:
May 19th, 2022
by
Recommended