If it's time to replace your kitchen sink, you ought to consider what the best sink material for your kitchen is. Do you have a busy kitchen? How important is form to you? More important than functionality? You will obviously want a kitchen sink that is easy to clean, big enough for your pots and pans as well as durable. Here is a short read to help you with choosing the best sink materials, based on design, durability, and more.
Best kitchen sink materials
Stainless steel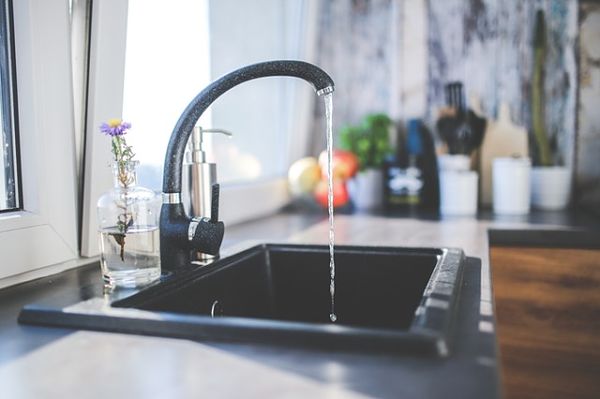 Let's begin with what is probably the most popular kitchen sink material: stainless steel. Stainless steel kitchen sinks look great when paired with wood, granite, or other stone countertops. Choose an under-mount sink instead of a drop-in sink for added elegance.
If you're looking for stainless steel that can take a beating, make sure the steel is at least 16 to 18 gauges in thickness.
Another important thing to look out for is the series number of the sink you're buying. The serial number tells you a lot about the way the steel was manufactured. If the serial number is above 300, it means the steel is not magnetic and is, therefore, preferred for structural products. A 300 series stainless steel sink will also have nickel and chromium in it, making it extra resistant to damage from corrosion and high temperatures.
Stainless steel sinks are easy to clean and maintain. The only downside is that they can be noisy and water spots tend to show on the surface.
Stainless steel sinks range from $110 to $850.
Copper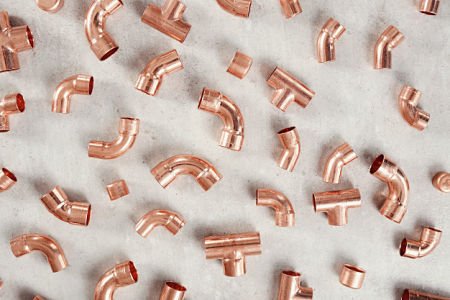 If you have a farmhouse-style kitchen, a rosy-colored, bright copper sink is a great choice. Other than the usual drop-in and under-mount models, copper kitchen sinks come in smooth and hammered finishes as well as a range of patinas.
Copper kitchen sinks also have the added advantage of being beneficial to one's health, considering they're anti-microbial up to 99.9 percent.
On the downside, a kitchen sink that has 99 percent copper and one percent of zinc will not come cheap. Expect to spend between $600 and $1200 for a 14 to 18 gauge copper kitchen sink depending on the brand, style, and size you choose. Anything cheaper may not be of good quality.
Read more: Copper gutters costs
Instantly estimate the cost of your remodel...
...or take your time to personalize dozens of choices to transform your house into your dream home.
Enamel
The timeless classic, enamel kitchen sinks are basically cast iron sinks with a glass-based glaze. These sinks come in a variety of colors, although white is an all-time favorite.
Enamel kitchen sinks are heavy-duty and last a really long time. They're so sought after, that they actually add to the value of the property.
On the flip side, their weight requires the support of reinforced cabinets and countertops. Also, they tend to chip and stain easily, so they aren't ideal for heavy volume kitchens. Cleaning enamel sinks requires soft sponges and mild acids like vinegar to remove stains.
Of course, you do have DIY repairs kits to deal with the chips. The cost of a new enamel sink varies between $300 and $600. However, you can get a really good antique one for half that price if you look in the right places.
Fireclay
A modern favorite is the fireclay kitchen sink. The material by applying porcelain enamel coating to treated ceramic clay at a temperature of 200 degrees Fahrenheit for up to 20 hours.
While fireclay sinks may look like enamel sinks, they're more resistant to stains and chipping. They're extremely durable and easy to clean.
They share the burdens of being heavy with their enamel counterparts and need the same kind of support. The problem is that your color choices are limited with fireclay kitchen sinks. While they're a great choice for white kitchen sinks, you can also get them in black and blue,
Fireclay kitchen sinks are among the more expensive choices since each sink is a unique, handcrafted piece that requires professional installation. The sinks themselves can cost between $570 and $1,400 apiece not including installation charges.
Solid surface
Solid surface kitchen sinks are made from a man-made acrylic resin that goes by many names, including Corian and Formica. These sinks look like enamel or fireclay kitchen sinks but are lighter and a lot more affordable in comparison.
Prices vary depending on the quality of resin used on the sink. Sinks with lower quality acrylic resin may be cheaper but will begin to discolor and turn a shade of yellow within a year. Those made with a higher grade of resin will retain their white tone and glossy finish even after regular use.
Solid surface sinks are ideal for medium to low traffic kitchens.  They are not as durable as enamel or fireclay sinks and are also prone to damage from heat. You can buy solid surface sinks for as little as $150 onwards.
Read more: Acrylic kitchen cabinets
Natural stone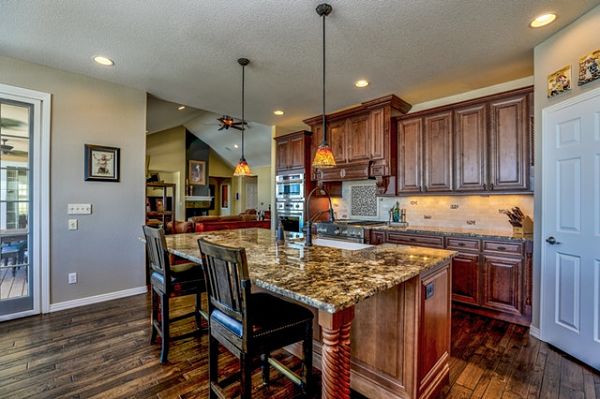 Natural stone kitchen sinks are a wonderful addition to any kitchen that has stone or wood countertops. Marble and granite sinks are a great way to add a touch of class to your kitchen. Quartz and slate are other popular choices for natural stone kitchen sink materials.
Not only do stone sinks add value to your home while looking exquisite, but they are also extremely durable and heat resistant.
However, due to the porous nature of these stones, they require proper sealing to prevent staining, scratches, and damage from regular cleaning products. Natural stone is also heavy, meaning these sinks will require specially reinforced countertops to support them.
Expect a natural stone kitchen sink to cost you a minimum of $1,000 excluding installation charges.
Composite
If you're looking for the appeal of natural stone without having to shell out the big bucks, composite kitchen sinks are the right choice for you. Granite composite and quartz composite are just two of the popular options you can choose from.
Composite kitchen sinks are made from a combination of natural stone dust and acrylic resin. As a material, this is not only lighter than natural stone, it is also not porous, meaning you do not have to worry about special sealing.
While composite sinks are durable, they are known to crack when exposed to extreme heat. However, considering they cost only between $200 and $400 apiece, you will have to agree that they are great value for money.
Planning a kitchen renovation? Click here to hire the best professional contractors.
Choosing the best kitchen sink materials
was last modified:
July 29th, 2022
by
Recommended