Best neighborhoods in Baltimore, Maryland
Are you considering relocating to Baltimore? Well, we're not surprised in the least. The city offers beautiful harbor vistas, delectable cuisine, and rich history. No wonder, many people are lured to this amazing place – Maryland's largest city that's nicknamed the Charm City. The only issue they may face is selecting where exactly to live in Baltimore. So, here's us telling you about some of the best neighborhoods in Baltimore that will keep you and your family happy.
Most of the Baltimore neighborhoods are vibrant, with friendly neighbors, and tons of fun things to do. Whether it's the arts scene, the rich culture and history, trendy shopping areas, happening nightlife, rollicking bars, fantastic eating joints, and plenty of green spaces – Baltimore caters to the requirement of all ages.
The gorgeous city has an east coast vibe and is much more than just crab cakes, John Waters, and Duff Goldman. As far as the housing market is concerned, there are wonderful options for a variety of lifestyles.
The average Maryland family earns $78,945 per year, which is $21,328 more than the average American family. Despite having the 14th highest median yearly family income in the United States, the Baltimore metro area's income is lower than its home state's median income of $76,788.
When it's time to move to this place, you'll need to zero in on the best neighborhoods in Baltimore. You can evaluate your requirements and decide accordingly. Some of the factors you need to look into include rent prices or home prices, cost of living, good public schools, neighborhood safety, commute time to your workplace, availability of green spaces, walkability, entertainment, drinking and dining, and waterfront access.
And, based on these parameters, we've done some legwork for you. Here are a few of the best neighborhoods in Baltimore for you and your family.
Woodberry
Locals looking for a calm residential neighborhood with a historical setting prefer going to Woodberry. You can find good real estate options – houses dating back to the 1880s, newer townhouses, as well as apartment buildings. Also, some of the former mill buildings have been turned into studios, condos, and apartments. So, you can choose according to your home-buying budget and preference.
There are some expansive green spaces including Druid Hills Park and the area around the Jones Falls Bike Path. The famous Maryland Zoo is an attraction for kids and adults alike. In addition, the local dining scene is really good; you don't have to visit Downtown Baltimore for inventive and upscale dishes.
Federal Hill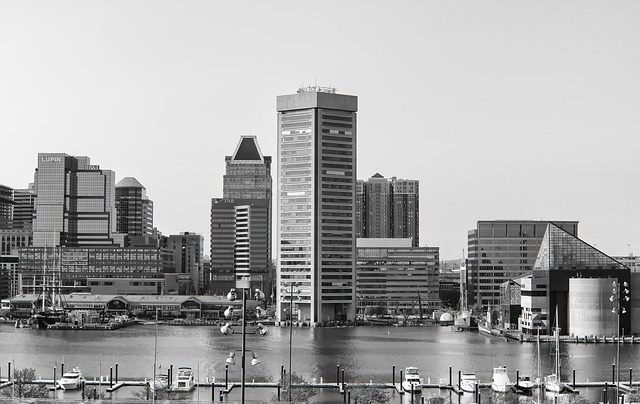 Federal Hill is like a lush plateau – looking out over the water from Inner Harbor. And, the eponymous neighborhood is equally majestic with 19th-century brick residences. It also has row houses, townhouses, apartment buildings, and multi-story family homes. There's no doubt that it's one of the best places to work and live. You can find great eateries, grocery stores, bakeries, and coffee shops.
The overall crime rate is 4% lower than the national average, making it 96 percent safer than other parts of Baltimore. Furthermore, its residents have easy access to the Federal Hill Park, the Maryland Science Center, the harbor marina, and volleyball beaches.
Glenham-Belford
This neighborhood is located in the northeast part of Baltimore. Families and young professionals flock here for a peaceful and quiet life. There's a lovely suburban atmosphere – thanks to the tree-lined streets and homey restaurants, stores, pubs, and entertainment hubs. All of which are within walking distance of each other.
Cherry Hill
This is primarily a neighborhood for the working class. That's mostly because the convenient location makes it close to the waterfront, BWI Airport, and all public transportation options – including bike and scooter share rides. The kid-friendly community has parks for picnics, options for waterfront recreation, walking paths, casual dining places, and amazing skyline views.
Brooklyn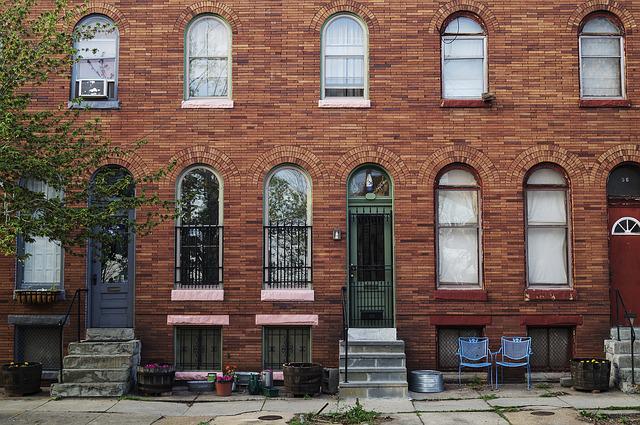 Brooklyn is located near the Inner Harbor hub and has convenient access to the highway. Most working professionals prefer this location as it makes commuting to work and other attractions easy. Some of the places of interest include the Maryland Science Center, the planetarium, and the National Aquarium. Besides, you can also visit cool bars, eateries, and live music venues.
Riverside
If you're a renter (like most young professionals are) looking for modern row houses or apartment buildings, this residential area is for you. And, you also get to enjoy the 17 acres Riverside Park – with a spectacular view of the South Baltimore peninsula, and the Patapsco River.
There are good options for public transportation and rideshare available. Most days, you can just walk to your nearest restaurants, shopping centers, or pubs.
Fells Point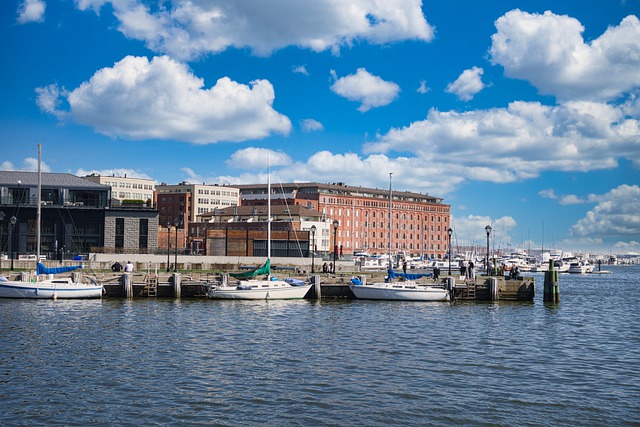 The historic neighborhood is home to the oldest residence in Baltimore City, the Robert Long House. This eclectic neighborhood is a magnet for young professionals who love visiting pubs, taverns, seafood joints, and live music venues. For those who prefer a quieter lifestyle, there are some very good art galleries, museums, boutiques, and of course the great harbor views.
Canton
This trendy neighborhood has lively gastropubs, pastry shops, and seafood restaurants. On any given day, you can enjoy waterside strolls and fitness activities with your family. And, don't forget the live concerts and the annual festivals showcasing the city's best restaurants and signature dishes.
You can find good row houses, waterfront condos, new-construction apartment buildings, and townhomes.
Mount Vernon
Mount Vernon has everything you might want in a neighborhood community. It's incredibly cool, and picturesque, with historic and architecturally amazing structures. Most importantly, it's welcoming to all kinds of people, especially the LGBT community.
With an upper-middle-class feel, the area is known to attract professional service providers such as doctors, lawyers, architecture firms, and financial consultants. And, there's adequate housing too. Besides, there are some good art galleries, cafes, and hotels to help you unwind after a long day.
Read more: Best neighborhoods in Richmond VA
Frankford
This is a good place to live in Baltimore. However, keep in mind that most Frankford residents commute to Downtown Baltimore for all their shopping, recreation, and dining needs. But, thanks to the development in the area, you can find newer townhomes, mid-century row houses, and modern apartment complexes.
Charles Village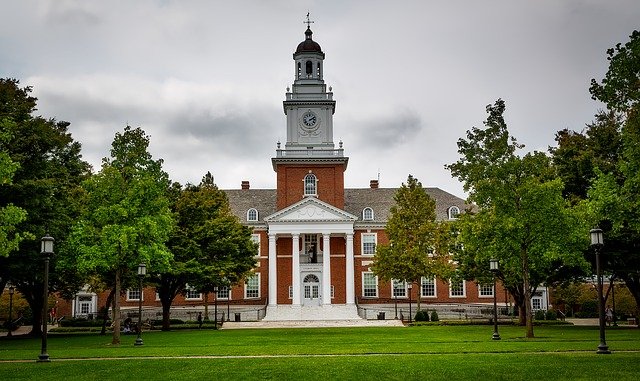 Due to its close proximity to Johns Hopkins University, this area is popular with college students. That's why, you'll find plenty of low-key pubs, coffee shops, and casual eateries here. The walkable neighborhood offers great housing options – right from old-fashioned architectural houses with front porches and stained glass windows to newer eclectic constructions.
Grove Park
Grove Park is a quiet neighborhood that's perfect for those looking for apartments, homes for rent, and lots of green spaces. No wonder, young professionals and families love it here. They can be near the city and yet not compromise on the house space, peace, and quiet.
North Harford Road
Looking for a suburban vibe, with a laid-back lifestyle? Then, this Baltimore neighborhood is for you. You can choose between apartments and duplexes to suit your requirements. While the streets are walkable, you'll need a car to move around. There are local parks and homey eateries to provide you the coziness you crave.
Read more: Make relocating less stressful
Hampden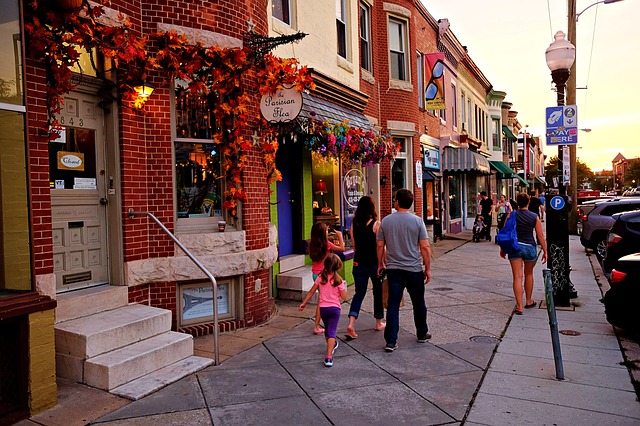 Originally, this area was built around the Jones Falls mills, home to the local millworkers, the area saw a change during the 1990s in the kind of people who came to reside here. Today, it's home to many artists, musicians, and young professionals. The vibrant place has an eclectic air to it – right from the hip boutiques, live music, interesting dining options, and vintage stores to unique annual events and parades.
Read more: Why is the housing market so hot right now
Last thoughts
If you're looking for an affordable city with a thriving culture, views of the waterfront, unique residential architecture, delicious seafood, and interesting historical landmarks, Baltimore aka the Charm City is for you.
Once you decide to move to Baltimore, you can choose the best neighborhoods for you and your family. We hope this guide helps you in your endeavor.
Read more: How to find the best real estate agent
Best neighborhoods in Baltimore, Maryland
was last modified:
May 1st, 2023
by
Recommended