Clerestory Windows: Illuminate Your Home With Natural Light
Clerestory windows date back to thousands of years — predominantly seen in ancient architectural structures — such as palaces, temples, churches, etc. But now, they have made a comeback even in modern buildings — both residential and commercial.
Now, What Is a Clerestory Window?
A clerestory window is an architectural feature, added to any building, in order to let in natural light and air. They comprise a single window or a row of windows, installed above eye level on tall walls. Their purpose is to ensure illumination without compromising on your privacy. Before air conditioners became common, clerestory windows were mainly used to provide ventilation. But now, they are mostly placed to enhance a home's architectural style and let in sunlight without causing too much of a glare.
Where Can You Place Clerestory Windows in Modern Homes?
Now, if you are considering to replace your existing windows in the near future, you can maybe try out this alternative. However, before moving forward, take note of the best places where you can position these types of windows.
Instantly estimate the cost of your remodel...
...or take your time to personalize dozens of choices to transform your house into your dream home.
Living Room
The living room is the most preferred option among homeowners to place clerestory windows. Imagine a row of high windows — fixed just above the wall — giving an impression of a floating ceiling. The entire set-up not only looks mesmerizing but it also allows your home to be bathed in fresh, welcoming sunlight. Since the band of diffused rays enters indirectly, your space won't be heated up as well. Why not try this idea in your next living room renovation to lend it a pleasant, welcoming feel?
Hallways, Stairs, and Corridors
Long hallways and corridors are often dark and dingy, making them one of the ideal spots to install clerestory windows. Sometimes, even a large window may not prove sufficient to allow in enough fresh air and light. In such cases, the best alternative is to construct a wrap-around window on the upper level of the wall. However, plan carefully. Since such areas can be narrow, ensure that your window(s) is at a reachable height for easy cleaning and maintenance. Also, during the hallway renovation process, check that there is no damage to the structural arrangement of the building.
Kitchen and Dining Room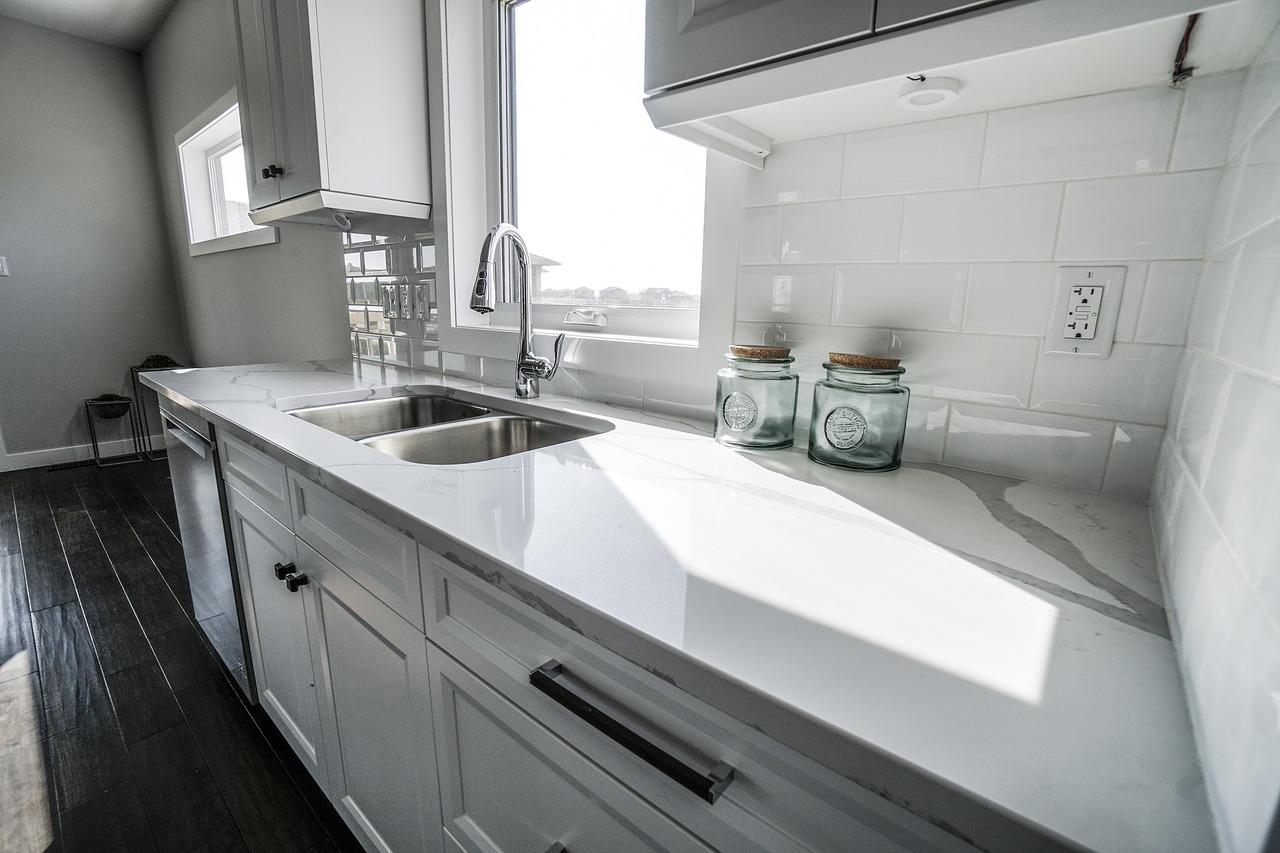 If your kitchen has an eating nook that does not get ample daylight, you can again consider adding a clerestory window. Your dining table will be bathed in natural sunlight. This also makes it possible for you to add wall-mounted cabinets or open shelves — which can benefit from the visibility offered by abundant illumination.
Bathroom and Bedroom
Of course, your bedroom and bathroom design can gain from the addition of clerestory windows when you want enough daylight without compromising your privacy.
What Type of Architecture Offers Scope for Clerestory Windows?
Single-story Houses with a Deep Plan
Clerestory windows are perfect for a house designed with a deep plan. For example, if your home is a single-story building with only one floor and has a high, flat ceiling, you can go for this architectural feature. You can also use this technique if your property is located on a sloping site and you need to bring in light from the rear end or to the basement.
High Wall Space
Do you want to have high walls and wish to use them for displaying decor, pictures, or bookshelves? Then a normal ground-level window might simply act as an obstruction. In such a scenario, an ideal way around is to go for this category of high-level glazing. This will also ensure that nobody is able to peek inside and hinder your privacy.
Tall Houses with a Projection
If your house has an external projection in the form of an uncovered corridor, deck, or patio, fixing clerestory windows can go a long way in countering the effect and reducing the amount of light entering the house.
First-floored Houses
When you own a double-story house, you can tuck in your clerestory beneath the roof eaves toward the upper end of a winding staircase. As you already know, stairs usually depend on artificial lighting for illumination. By adding clerestory windows upstairs, your house not only shall feature an appealing architectural element, but it will also import natural light effortlessly.
Now, if you want natural light in its best interpretation, you can take a look of the three season room.
Building Location
Is your home located in a site that overlooks an adjoining house or a wall that is quite close to your building? Opting for a clerestory glazing shall make certain that you receive the necessary illumination without having to view any unpleasant constructions.
The use of clerestories creates an interior space that is open, inviting, and bright — by letting in sunlight which is ambient, diffused, and pleasant. They allow fresh air to circulate, thereby, keeping your home well-ventilated — which never feels claustrophobic.
What's more? They enhance the aesthetics of your room(s), offering ample scope to highlight your walls with artwork. You may even consider adding skylights to take up the ambiance to yet another level! Are you now totally convinced about the significance of clerestory windows? Before you begin your renovation, it's best that you get a window replacement cost estimate, hire licensed professionals, and begin the work.
Read more: Ways to make your home feel brighter
Clerestory Windows: Illuminate Your Home With Natural Light
was last modified:
May 20th, 2022
by
Recommended