Understanding contingent house statuses and listings
Buying a house can be exciting as well as nerve-wracking. Pouring over hundreds of listings to find homes that might have features you're looking for and fit your budget can in itself take a lot of time. Then, you have to find the right real estate agent, attend open houses and visits to actually get a look and feel of the properties. But what do you do when you think you've found your dream home, but it's listed as "contingent"? This short read will help you in understanding contingent house listings.
Defining contingent listings
In real estate parlance, a contingent house is one on which an offer has been made and the seller has accepted the offer. However, the buyer has certain contingencies that need to be met in order for the final sale to go through.
Common contingencies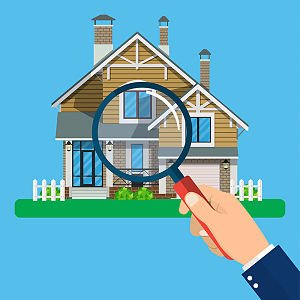 While homeowners may prefer offers without contingencies, most offers come with a contingency escape clause, protecting the buyer from losing out on their earnest money in case they pull out of the offer due to contingencies not being met.
But while contingencies may protect you as a home buyer, they may work against your interests in a seller's market, where multiple buyers are interested in the same property. Then, the seller is bound to get multiple offers without contingencies and is likely to choose the most appealing one among them.
Here are some common contingencies
A home inspection contingency allows for a buyer to back out of an offer if, during an in-depth home inspection, the inspector finds serious issues with aspects that may not be visible to the naked eye, such as flashing or grading.
A mortgage contingency gives the buyer a stipulated period of time within which to finalize the details of the new mortgage. Ideally, this should not be a problem, as long as you have a good credit rating and you've got a pre-approved mortgage before making the offer.
In some cases, the seller may be asking for a value above the market price of the property, and you might even be willing to pay that sum. However, your lender will only be liable to pay you the appraised value of the home, not necessarily the value you and the seller agreed on. This clause allows you to walk away from the sale if you cannot cover the difference between what your seller wants and what your lender is giving you.
A title contingency protects you from a sale agreement if the title documents on the home aren't "clean." Of course, you could also buy title insurance to protect yourself against any claims on the home after you buy it.
A home sale contingency is an agreement between the buyer and seller giving the seller a stipulated amount of time to sell their current home and make a payment against the new home. A lot of home sellers refuse this contingency, especially in a seller's market. A simple way out of this contingency is for buyers to get a bridge loan or cash-out refinance for a down payment until they can sell their home.
Difference between contingent and pending
Contingent listings may still be open to offers from other prospective buyers, as long as all the contingencies have not been met. This makes them active listings. However, once all contingencies are fulfilled, the status of the listing changes from contingent to pending.
Pending status means the seller has accepted the offer and that the listing is passive, i.e., no more offers will be entertained on the property.
Different contingent statuses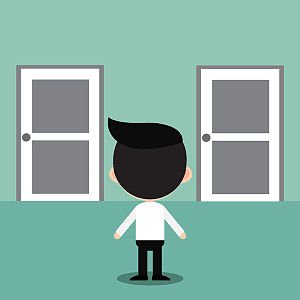 The MLS (Multiple Listing Service) is a company that allows home sellers to list their homes online and get the visibility needed to sell their homes. They also help buyers view multiple listings based on their requirements. Their website uses different terms to define different contingent statuses. The list below will help you understand these statuses better.
Contingent CCS (Continue to Show)
If a home's listing reads "Contingent Continue to Show", it means that the seller has accepted an offer, but there are multiple contingencies the buyer is working on. While these contingencies are being addressed, the seller can still continue to show the listing and accept offers from other prospective buyers.
This is a contingent listing that you can make an offer on while buying a home.
Contingent no show
Unlike a continue to show status, a contingent no-show status means that the seller has accepted an offer with contingencies and will not be accepting any other offers. This means you or any other prospective buyers will not be able to make an offer on the listing.
Contingent with kick out
A contingent with kick-out status signifies that while the seller may have accepted an offer with contingencies, there is a cut-off date for the buyer to meet said contingencies. Until that cut-off date, the seller is free to display the listing and accept offers on the property.
Contingent no kick out
A contingent no kick-out clause means there is no cut-off date for the buyer to meet the contingencies, and that in the meantime, the seller is not free to show the listing or accept alternate offers on it.
Short sale contingent
A short sale is a situation when a seller is willing to accept an offer that's lower than what's owed on the home's mortgage. A short sale contingent status lets prospective buyers know that an offer has been accepted and the home is no longer available for sale. However, it does not mean the sale has been approved.
Read more: Defeasance clause
Contingent probate
Contingent probate is a clause used for properties being sold after the death of the owner. It stipulates that a portion of the estate must be paid to the real estate lawyer as fees for overseeing the sale.
Read more: Probate sale
Making an offer on a contingent house
While you now know what contingent property you can make an offer on if the sale falls through with the first buyer, it is always advisable to have a strong backup offer while approaching the seller. This is because there is a strong possibility that there will be multiple buyers making offers
Read more: How to put a house in a trust
Understanding contingent house statuses and listings
was last modified:
March 10th, 2023
by
Recommended