Decorating your first home: Where to save and where to splurge
Buying or renting your first home is a big step, full of joy and excitement. It also comes with expenses, especially if you're starting from scratch. Even if you have a big budget, there's good reason to try to save on certain things: being your first home, it probably won't be your last. Consider decorating your first home as an opportunity to discover your interior design style. It is important not to invest in pieces that won't work in your next home or you may not like in a couple of years.
This guide will help you find out what you can invest in now, and what to spend on when you are in a more permanent home.
Save on: Large furniture
Being your first home, it is probably small, so you'll need furniture that doesn't occupy all the space. When you move to a bigger place, you will need larger furniture — but now is not the time to buy them.
Another mistake of investing in big furniture is that tastes change over time, and it will be harder to justify buying new furniture when you already have large, costly pieces. Your best bet is to buy not-so-expensive furniture that will suit your immediate needs.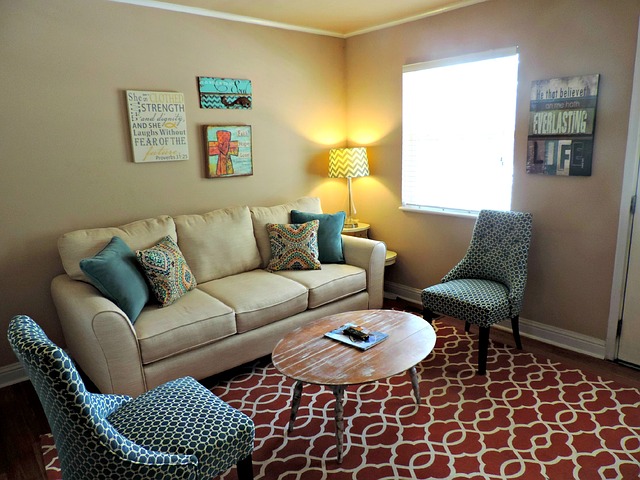 Spend on: Outstanding details
To give a sense of style to your new home, you will need at least one exceptional piece. This can be a floor lamp, a large plant, an accent chair or a mirror with wide frame. Such items are easy to bring to any future home and you will surely love them for years.
Save on: Color accents
Decorating your first home is often your first chance to use color in any way you want. Choosing colors is the (very) fun part; the problem is that your tastes will surely change.
It's important that you save on the details that give your space color — it'll make it easier to replace them when you move or trends change. Buy your furniture and large pieces in neutral colors, adding color with the small details that you can change whenever the style bug grabs you.
Spend on: Textiles
Textiles are another aspect of decorating your first home where you should spend.
Textiles will not only make your life more comfortable, they also create a "high quality" environment. Start with your bedding. I recommend choosing a neutral color in a good material. Invest in good rugs as well, since cheap rugs tend to last only a few months. Cushions or curtains in chic fabrics add a lot of interest to a space, so feel free to invest in these decorative accents.
READ MORE: Expert Tips on Home Textiles to Make Your Space Stand Out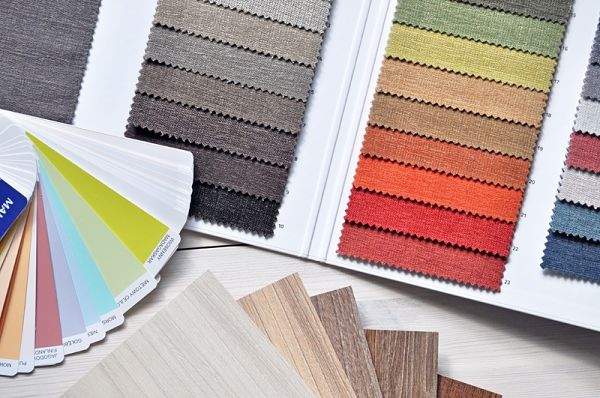 Save on: Renovations
If you are renting, making upgrades is surely not in your plans, but many owners allow you to paint the walls. Unless you are thinking about staying for several years, don't splurge on expensive paint. If you still want to give it a new look, use low-cost paint. Do not worry, the results will look the same. If you just bought a house, think about which repairs will increase the value of the property and which will not. Don't make big changes that only suit a specific taste, since it will be harder to sell when the time is right.
Spend on: Paintings and frames
You haven't finished decorating your first home until the walls are decorated. Although you can save by using art prints, photos and magazine clippings, investing in some quality pieces that you love is a wise choice, as they will add more style and character to your home. Do not hesitate to invest in good frames either, especially in neutral colors — those of better quality will be more likely to survive the next move-out.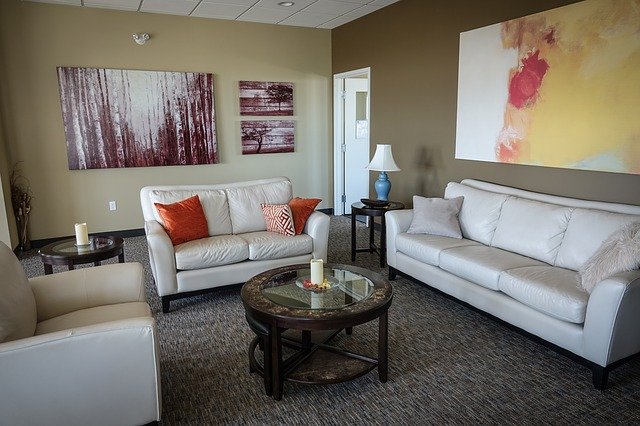 Decorating your first home: Where to save and where to splurge
was last modified:
April 25th, 2022
by
Recommended