5 tips to build an eco-friendly home without breaking the bank
Environmentalism has become an important topic in many industries and sectors around the world, and in recent years, it has become a powerful driving force among homeowners. Making eco-conscious choices in your life and your home is one of the best ways to aid the preservation of the environment, but going green can also have some far-reaching benefits. Not only is this a great way to safeguard the natural world and curb wastefulness, but it's also a great way to enrich your home with beautiful décor and lower your expenses.
Yes, going green can save you money now and in the long run, however, introducing eco-friendly changes can be an expensive task. If you're on a budget, you might think that this is an impossible project, but with some careful planning and preparation, going green is quite doable.
Given the fact that spring is the ideal season for a home construction project, let's take a look at how you can build an eco-friendly home without breaking the proverbial bank.
Find the right contractors for your eco-friendly home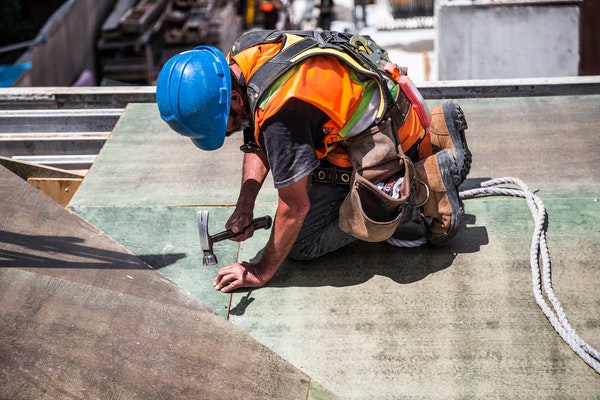 First things first, it all starts with the right contractors that are able to create a comprehensive, detailed design and building plan. You need to work with experienced professionals who have been in green construction for a long time, and understand the ins and outs of the field, but also keep up with the latest trends. This is important for many key reasons that will help take the stress out of the process, but most importantly for you right now, it can help you prevent needless financial waste.
Should anything go wrong during the planning and preparation phase, that's money out of your pocket. If the contractor doesn't factor in certain green solutions that you wanted to be included in the design, you will need to spend money on costly reworks. All of a sudden, what used to be a reasonably-priced construction project is now going to cost you much more.
Don't fall into this trap, instead, make sure to vet contractors properly. Scrutinize their past work and references, and aim to hire experienced green contractors to maximize your investment.
Choose low-cost renewable materials
When building an eco-friendly home, it's important to choose the right building materials. There are many eco-friendly building materials that are revolutionizing home construction nowadays, including straw bales, bamboo, rammed earth, hempcrete and grasscrete, recycled plastics, and many more. The right contractors and designers will know exactly which materials are best suited to your plans and goals, but also your budget and aesthetic preferences.
Some are pure construction materials, and some are best suited for insulation purposes, but the important thing is to use these materials throughout the building process. The right eco-friendly construction materials will not only help push the environmental cause forward, but they will also help you build a more sustainable home, especially in the financial sense.
Find better deals on solar systems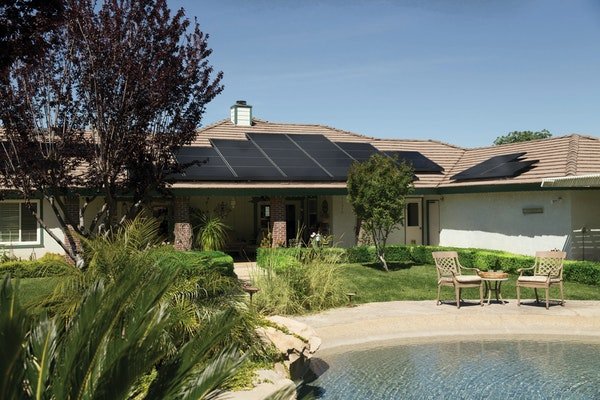 Clean energy is a pillar of a green modern home, so it's important to plan your new home with access to clean energy. Typically, the most cost-effective solution would be to invest in a solar system, however, transitioning to solar can be a costly ordeal. Yes, the long-term rewards might be worth the investment, but you may not even have the initial capital to buy a solar system for your new home.
However, in the modern online market, you can always hope to find reputable brands offering special deals, discounts, and solar panels for sale that you can easily factor into your budget or a long-term payment plan that works for you. Don't settle on the first offer you come across, instead, do your research and look for better deals on solar panels, solar equipment like batteries and inverters, as well as solar installation.
Read more: Best portable solar panel for home
Invest in insulation right away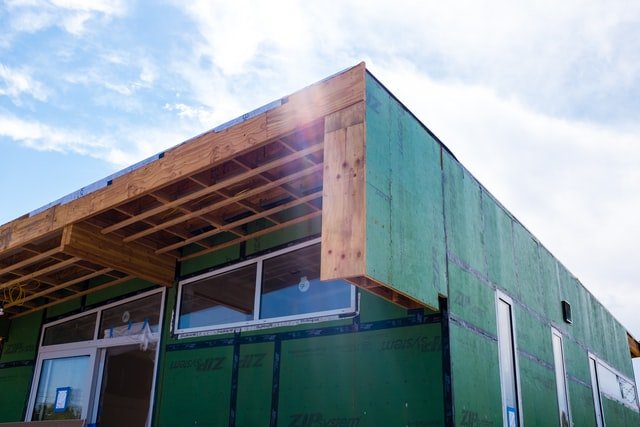 Of course, it's not just about gaining access to clean energy, it's also about reducing your energy bills through passive conservation. It's important to invest in insulation across the board as soon as possible, in order to avoid costly reworks later on, and so that you can start saving right away.
Have the contractor factor in the wall, floor, and attic insulation in the budget, and opt for insulated doors and windows (such as double-glazed windows) to help keep the space warm or cool naturally depending on the season. An insulated home will allow you to save up on needless heating and cooling throughout the year.
Read more: Real cost of green living
Gradually upgrade your energy efficiency
Last but not least, one of the top benefits of making your home eco-friendly is that you can easily upgrade your energy efficiency in time. Eco-friendly homes are built with energy savings in mind, so you can easily introduce more eco-efficient solutions like smart technology, LED lighting, IoT-enabled devices, and energy-efficient appliances.
Mind you, you don't need to do all of this right away. When the construction is finished, prioritize your investments and start introducing one energy-efficient solution at a time if that makes more sense for your budget. You can also find great deals on bulk purchases with select brands, so be on the lookout for better deals on appliances or bulk LED lighting.
Read more: Eco friendly ways to take care home
Over to you
Building an eco-friendly home is one of the most rewarding decisions you can make, but when you're on a budget, you have to take all the right steps to minimize financial waste and risk. Use these tips to build yourself a green home that will aid the preservation of the environment and help you build lifelong financial stability.
Read more: How to convert your bathroom into an eco-friendly bathroom
5 tips to build an eco-friendly home without breaking the bank
was last modified:
June 5th, 2023
by
Recommended