Conserve to preserve: How to reduce your energy bills during this pandemic
COVID-19 creates stress: since the outbreak, many consumers have seen spikes in electric bills due to spending a lot of time at home. Energy efficiency is the best possible choice for reversing this trend and lowering your monthly costs in the long run. Identifying how to save money on your electric bill and utilizing your power to select an energy supplier has never been more important than now when everyone feels the pinch.
Be accountable by understanding how your electricity bill is calculated and then deciding what you should save and what you can reduce in terms of energy usage. Staying at home longer means using more energy than usual, but you can take action to decrease your energy usage during the pandemic. Some of these ideas are easy habit improvements, while others take more effort, but combining them will help you save some cash on your electricity bill.
Make use of power strips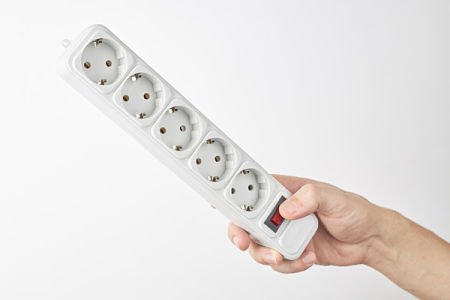 Power strips prevent power outlets from being overloaded, quickly deliver energy to appliances, and keep them from wasting energy. When you're doing your regular rounds, power strips often make it easy to "unplug" several gadgets at once. Power strips can switch off the power and conserve energy because they can identify when a gadget is in a steady state.
Read more. Electrical outlet wiring
Insulate your home more
Make sure your home's insulation is properly installed. Increase the insulation in various parts of your house and your floors and walls to save money and energy. This will assist in keeping your home cooler, particularly during the summer.
Since these areas account for at least 15% of your home's total cooling losses, the basement and cellar are good starting points. Making improvements to your insulation rate is one of the most cost-effective energy-saving ways to invest.
Use energy-saving ceiling fans
When used in combination with an energy-efficient air conditioner, ceiling fans can help save money while also enhancing comfort. You can raise the thermostat without sacrificing comfort if both your ceiling fans and air conditioner are on. As a result, you'll use your air conditioner less often, potentially lowering your electricity bills.
Read more: Signs that you need to change your AC filter
Efficient refrigeration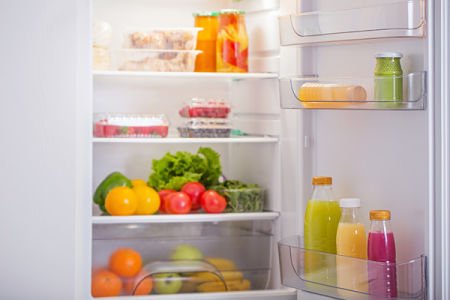 Refrigerators should be kept at 37 to 40 degrees Fahrenheit to run at optimum efficiency and save money on electricity. Freezers should be kept at 5 degrees Fahrenheit, and extreme freezers should be kept at 0 degrees Fahrenheit for long-term storage. It can also save money by keeping your refrigerator well-stocked.
Food serves as insulation, minimizing the amount of time the refrigerator requires to work to retain its temperature. However, even if you have a bunch of food right now that you're trying to hold as long as possible, don't overfill your refrigerator. Overcrowding your refrigerator will make it difficult for air to circulate.
Read more: Best counter depth refrigerators
Allow good use of your appliances
You may believe that washing the dishes by hand is the most energy-efficient option, but it is easier to run your dishwasher with a full load of dishes. To save electricity, just run your dishwasher when it is completely loaded, switch off heated dry, and any other extra choices you don't need.
Using your washer does not consume a lot of electricity, but make sure you use cold water. After all, hot water requires more energy because the water should be heated first. Dryers consume a lot of electricity to produce heat, while air-drying your clothes consumes none.
Read more: Dishwasher insulation
Start replacing your light bulbs at home
Traditional incandescent bulbs use a lot more energy and need to be changed more frequently than their energy-efficient counterparts. Traditional bulbs use between 25 – 80 % less power and run 3 to 25 times more than halogen incandescent bulbs, compact fluorescent lamps, and light-emitting diode bulbs. While efficient energy bulbs are initially more costly, their efficient energy usage and longer lifetimes result in lower long-term costs.
Monitor your electricity usage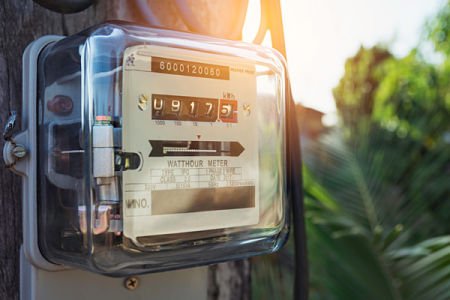 Energy providers widely use local data to measure how much electricity and gas you consume. Although these are frequently accurate, it is unlikely for them to be 100% accurate all of the time. By testing your meters monthly, you will guarantee that you are only paying for the electricity you use. These remove the middleman, meaning that you get a reliable reading all year long without double-checking.
Read more: Test electric current
Changing energy providers
Changing energy providers is one of the most successful strategies for ensuring that your expenses are not higher than they should be. There are lots of options to choose from, and one of them is renewable electricity providers, which you can put to good use.
Furthermore, switching energy providers is unquestionably easy. You just need to perform a fast energy evaluation and then switch suppliers with a few mouse clicks.
Other factors could necessitate a change in energy providers. Perhaps you'd like to improve bill reliability, complaint management, and customer care.
Perhaps you'd like more tips and ideas about how to reduce your energy consumption. Another factor is that you might be worried about the climate, so you want to switch your existing energy provider.
Final thoughts
Bear in mind that these are energy-saving tips that can be used throughout your house. Choose what you think is most necessary to maintain so that it does not interfere with your convenience and what tricks you can use to be more effective in your daily life. Start slowly to see how much of a difference it makes in your electricity bill.
Read more: HVAC tips to save money on your summer energy bill
Conserve to preserve: How to reduce your energy bills during this pandemic
was last modified:
May 8th, 2023
by
Recommended