Frequently asked questions about Tuck tape
One of the most commonly used materials in construction, especially when it comes to sheathing and insulation, is a product called Tuck tape. However, a lot of us don't really know much about this material. Here are some frequently asked questions about Tuck tape.
What is Tuck tape?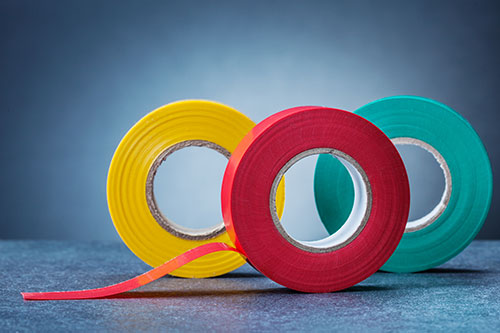 Tuck tape is a sheathing tape that is made using a UV-resistant polypropylene film. It is also coated with high shear and high tack solvent-based acrylic adhesive.
Tuck tape is used as a sheathing material, to seal joints and the seams of insulation.
The high shear adhesive used to manufacture it gives it a durable holding power and aggressive contact. The tape is also water-resistant and great at preventing air infiltration.
Here are some of its features.
It is water-resistant, moisture-resistant, and UV resistant. This makes it durable against weathering as well.
Its high-shear adhesive provides aggressive contact.
The product is CCMC-approved.
It prevents air infiltration.
It works best when applied on clean and dry surfaces.
Does Tuck tape stick to concrete?
Concrete and concrete blocks are not built to bond with adhesive tapes in general. The porous characteristic of concrete does not allow these tapes to work.
While Tuck tape may work on polished concrete surfaces, it is not really advisable to use it. This is because the glue used on the tape can discolor and stain unstained concrete. Even when used on printed or stained concrete, the glue will most likely damage the sealer and the color when taken off.
Is there a difference between the red and blue tape?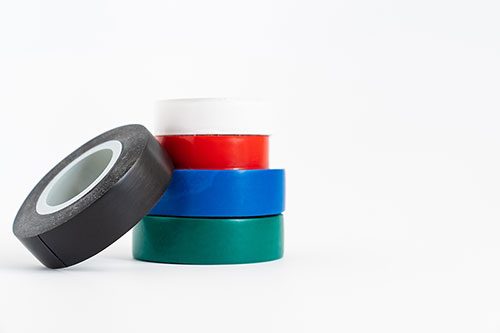 Simply put, yes there are quite a few differences between the red and the blue Tuck tape rolls.
First off, the blue tape is quite a bit thicker than the red tape.
The manufacturers also claim that the blue tape has a 60% stronger acrylic adhesive than the red one did.
While the red tape is a construction sheathing tape that is handy with sealing joints and insulation materials, the blue tape is manufactured specifically to seal PE-grade vapor barriers.
The red tape roll is sold by online marketplaces for between $13.95 and $15.45.
The blue tape roll costs around $15.95.
Is Tuck tape available all over the US?
Tuck tape is a Canadian-manufactured product that may not be available all over the US. However, there are a variety of other polypropylene tapes with acrylic adhesives available in the market.
These seal tape alternatives, such as Venture sheathing tape, are available at most lumber yards and hardware stores as well as on online marketplaces.
However, these tapes should not be mistaken for duct tape. The main difference is that the glue used in duct tape is a lot weaker, and therefore, cannot be used for construction applications.
Frequently asked questions about Tuck tape
was last modified:
June 30th, 2022
by
Recommended