You never think about which type of showerhead you are going to buy unless you go to the store and find countless options lying at your disposal. With varying water pressures, nozzles, and other functionalities, it can be a huge task to pick up a good shower head for your bathroom if you have not done your research in advance.
Things to keep in mind while choosing a shower head:
Decide which type of showerhead you need
First of all, you should decide which type of shower you want to purchase in terms of its mounting. Standard wall-mounted shower heads are the most common options but you can also go for handheld showerheads to overhead rain showerheads. Some shower panels also offer a combination of different types of shower heads so you can choose to buy these panels if you want to enjoy all types of showers.
The next thing you need to do is to set a budget for your purchase. This will help you in narrowing down your options and to avoid overspending. Since showerheads come in all range of prices, it can be difficult to not buy the most expensive one if you do not have a set budget in mind. Prices of shower heads can range from 20$ to a 1000$ so it is better to have a fixed budget before you decide to purchase.
Take your existing dimensions into account
Measure the dimensions of your bathroom before you purchase the shower head to select the right size and coverage for your bathroom. Some showerheads are round and tapered while some others are flat and square in shape. Depending on the type of coverage you need, you can select either of the two after considering their size and shape.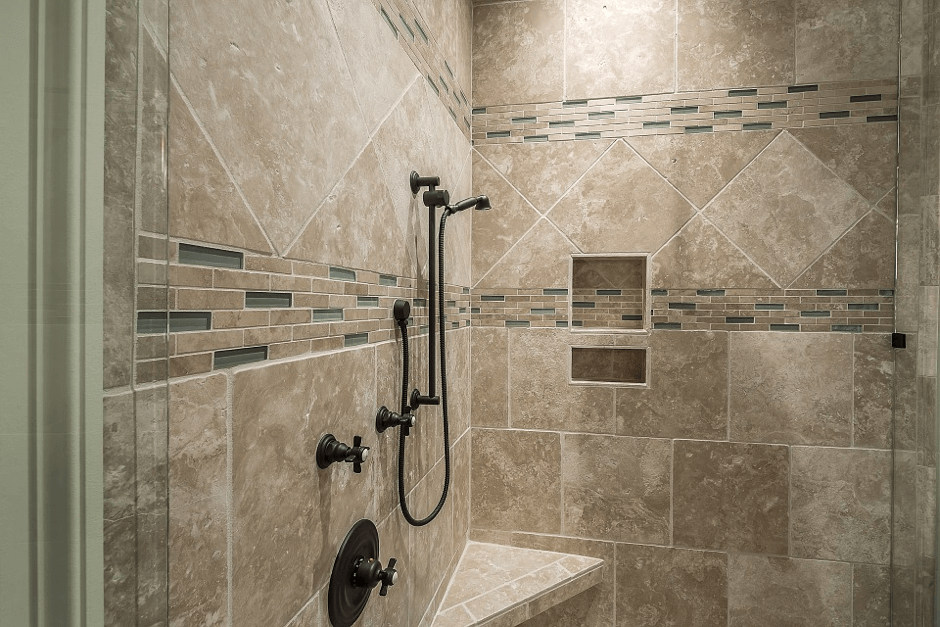 Match with the water pressure of your home
Next, you have to consider the water pressure of your home and the water pressure supported by the model you are considering to purchase. Different shower heads need different sets of water pressures to perform effectively and this can play a huge role in your experience with a particular shower head model. Most showerheads work well between 40 – 60 PSI of water pressure so check your home's existing water pressure to see if it suits the requirements.
Check for energy efficiency
If you are conscious of the amount of water your shower head uses, you should also consider its energy requirements. Most models use around 2 GPM of water which is sufficient enough. You can also look for the efficiency label on the product which is a proof of the efficiency of a particular model. Some elaborate shower heads with wider surface area tend to use a lot of water per session and should be avoided. Check the nozzles of the model you are looking to purchase to see if they have an anti-clogging construction and are easy to clean.
It should be easy to install
When you are renovating your entire bathroom, you can go for shower heads which have a complex installation process and need many changes in the existing plumbing. If you are just replacing a showerhead, do not choose a very complex model which can prove to be more expensive and demanding in the long run as you would have to change your existing plumbing significantly.
Keep your existing decor and fittings in mind
Checking out your existing decor of the bathroom and fittings is another important tip you should keep in mind before purchasing a shower head. Showerheads come in a variety of designs and finishes so you should choose a model which blends well with your existing fittings. You can choose between chrome finish, brushed nickel finish, stainless steel finish, and many more finishes to suit your modern or traditional bathroom decor. Do not give a lot of importance to looks over features but if you have to choose between two models with similar features, this criterion can definitely help you make a good choice.
Read more: 7 easy steps for perfect bathroom decor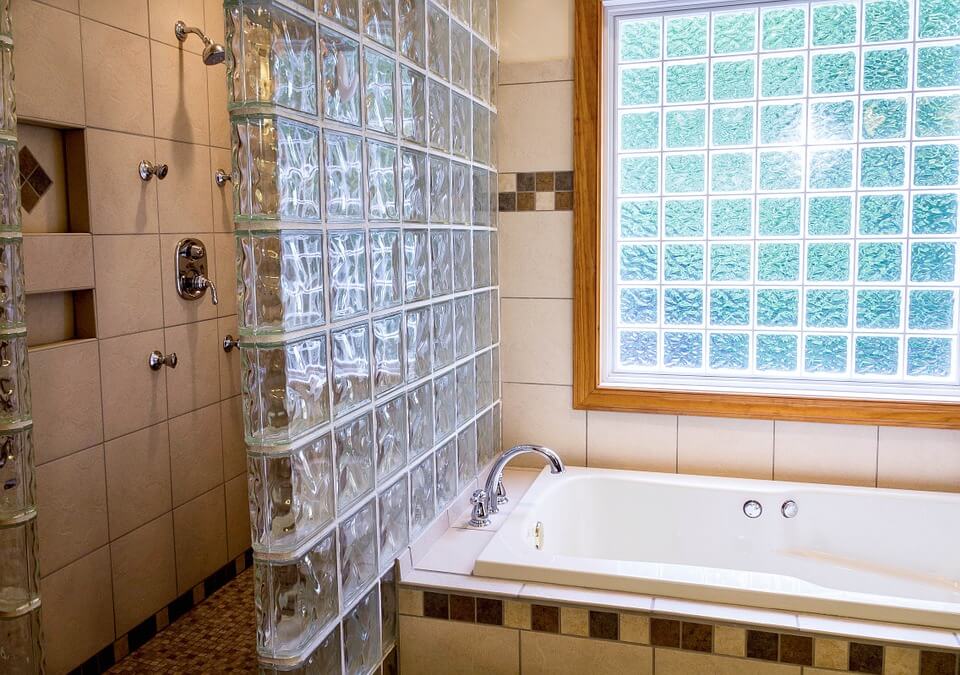 Check for other extra features
You can also go for fancy shower heads which use lights to enhance your showering experience manifold. These shower heads are great for bigger bathrooms and for people who want to take their showering experience up a notch. If you have pets or need a showerhead which can also help you clean your bathroom occasionally, go for a handheld showerhead which is quite multipurpose and effective in cleaning the hard-to-reach areas of the body.
Read more: Luxury master bathroom ideas
Read shower head reviews online
Last but not the least, you should always check out the shower head reviews available online to get an idea of the durability and efficiency of any particular model. These reviews can genuinely help you in making the right decision as they are from existing users who have already purchased the product and have shared their experiences about the best shower heads they have come across.
So these are some of the tips and tricks you should keep in mind when looking for a shower head for your bathroom. You will come across a lot of options but it is better to choose the one which suits your requirements and budget. Do not go for looks over functionality as a shower head is used daily and a functional model can pay for itself in the long run.
Read more: 5 Facts About One-Level Curbless Showers
How to Find the Right Showerhead for Your Bathroom
was last modified:
May 18th, 2022
by
Recommended