A guide to general contractor license requirements
A general contractor's job isn't particularly an easy one. You will need to constantly network and build rapport with various people to land projects. Then there's hiring the right subcontractors and vendors. Once you land a project, you will need to be responsible for every aspect of it, from planning to completion. And while the amount of work experience you have will go a long way in working things out in your favor, having the right paperwork and licenses in place is just as important, if more. So if you're planning to become a general contractor, here's a detailed guide to general contractor license requirements to help you get started.
While some states require general contractors to get their licenses from local or state regulation bodies, other states do not require any licensing for minor painting and construction projects, home improvements, and repairs below a certain monetary value.
Other than the different types of general contractor licenses you will need to get, a lot of states will also expect you to have general contractor insurance as well in order to qualify for those licenses. In fact, some clients will not work with a contractor who does not have the right kind of insurance.
Insurance is a safety measure that will protect you against property damage and injuries caused by your business over the course of a project. It will also cover legal fees and court costs, should a claim be filed against your business.
States and licensing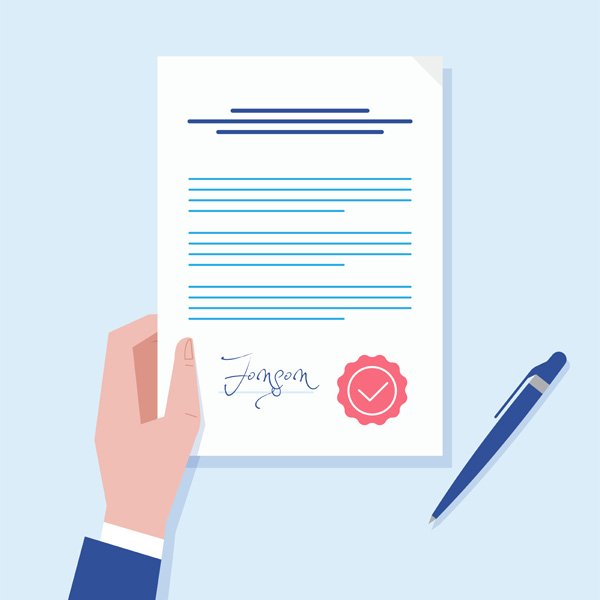 Not all states in the US require general contractors to get licenses. While a lot of them do mandate it at a state level, we've made a list of exceptions. Remember, if your state is not on the list below, it means you definitely need to get licensed to operate as a general contractor.
Colorado: General contractors do not need state licenses. However, some cities need local licenses. For example, Denver requires a Class A license for building activities, a Class B license to work on residential and commercial projects, and a Class C license to work on residential buildings for single-family or multi-family dwellings.
Connecticut: General contractors do not need any licenses. They must, however, register with the Department of Consumer Protection to be considered home improvement contractors and work on residential projects.
Delaware: You won't need a trade license in Delaware, but you will need to register with the Delaware Division of Revenue and procure a business license.
Idaho: While Idaho also does not enforce any state licenses, you will need to register with the Idaho Contractors Board to work on projects valued higher than $2,000.
Illinois: While the state itself does not require general contractors to have licenses, some local jurisdictions enforce licenses and insurance for contractors to be able to work there. For example, Chicago has a minimum benchmarked for contractor business insurance values and also issues licenses based on the value of the project you're working on.
Indiana: General contractors do not need a state license to work in Indiana, although some cities enforce local licenses.
Iowa: Iowa does not have any state or local licenses for general contractors. However, you have to register with the Iowa Division of Labor if you earn upwards of $2,000 annually as a contractor.
Maine: While you will need a state license in Maine, certain local licenses may be required depending on which city or town you're working in. Also, any projects with a value of $3,000 or more will require you to show a written contract.
Minnesota: A general commercial contractor does not require a license in Minnesota. However, a residential contractor will need to procure one from the Department of Labor and Industry.
Mississippi: All general contractors working on projects valued upwards of $50,000 will need to get a license from the Mississippi State Board of Contractors and pass a written trade examination.
Missouri: No state licenses are required, although local ones may apply based on your location in the state.
Montana: No licenses are needed. You will need to register with the Department of Labor and Industry, though.
Nebraska: Once again, while there are no state licenses for general contractors, you will need to register with the Department of Labor.
New Hampshire: While no state licensing requirements apply, you may need to check local requirements before working.
New York: While the state of New York does not have any licensing requirements, local governments do impose general contractor licenses.
Ohio: Any projects valued lower than $1,000 do not require licenses. You will need licenses when the project exceeds that value.
Oklahoma: No state licenses are required, but local licenses may apply depending on where you're working.
Pennsylvania: While no licenses are required, you will need to register with the Attorney General's Office if you work on home improvement projects valued above $5,000.
Rhode Island: While no state license is required to work as a general contractor in Rhode Island, you will need to undergo a comprehensive registration process with the Contractors' Registration and Licensing Board, undergo five hours of pre-license education, and show proof of liability insurance.
South Dakota: South Dakota does not impose licenses on general contractors at a state level, but local laws differ, so check with your local government before starting off.
Texas: While Texas also does not need contractors to get licenses at a state level, some cities and counties do need them at a local level.
In addition to the local licenses, you will also need to get a Texas Business License specific to your line of business.
Vermont: The state of Vermont does not have any licensing requirements at a state level, but again, local laws may apply. It is always prudent to check with your local authorities.
Washington: While there are no state-level licensing requirements, you will need to register with the Washington State Department of Labor and Industries. You will be administered a written exam. You will need to pass the exam, show proof of liability insurance and a $12,000 surety bond.
West Virginia: You will require a license from the West Virginia Division of Labor for any projects valued at more than $2,500.
Wisconsin: Any projects above a value of $1,000 will need you to obtain licenses. There is also a 12-hour educational course and exam involved. You will need to get a Dwelling Contractor License to get building permits and show proof on insurance.
Wyoming: There are no state license requirements, but local requirements may apply. Always check with local authorities.
Types of general contractor licenses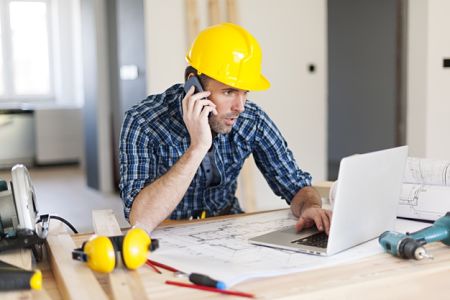 General contractor licenses come in different tiers based on the value of the projects, the type of construction work, and other factors. Here are the different types of general contractor licenses.
General building contractor license
This type of license permits a contractor to be involved in basic demolition, construction, and repair work, mostly limited to framing or carpentry work only. Material contractors cannot apply for this license.
General engineering contractor license
This license requires special engineering knowledge and is applicable for contractors involved in water piping, chemical or utility works, sewage and water pipelines, etc. Contractors applying for this license must also be well versed in HVAC work, masonry, rough and finish carpentry, concrete work, heating, and electrical work, among other things.
Specialty contractor license
There are as many as 16 specialties that the Construction Specifications Institute divides contractors into, including high-rise glazing, elevator work, and hazardous materials removal.
Some states offer segregations based on specialties aimed at residential projects as well.
RMO License
This is probably the easiest license to get and does not require any previous experience or qualifications.
"RMO" stands for Responsible Managing Officer and refers to a contractor who sublets his license number to an existing business to take on projects valued at over $5000.
Getting a general contracting license in California
Let's now take a look at the process of getting a general contractor's license in one of our busiest states, California.
In the state of California, anyone involved in construction projects of a value above $500 will need a contractor license. This includes both residential and commercial projects.
The penalties for working without being licensed by the state are steep, with a first-time offense facing up to 6 months of prison time and a fine of $500, as well as an administrative fine that could cost as much as $12,000.
The license is issued by the California Department of Consumer Affairs Contractors State License Board (CSLB).
Read more: Are contractors bonds necessary in California
Prerequisites
Must be over 18 years of age.
Must either have 4 years of experience in the field of construction and field supervision as a contractor, foreman, or supervisor or must be represented by an individual with these qualifications who will act as your Qualifying Individual/
If you have employees, you must receive applicable bond insurance and licensure for the type of work being performed.
General liability insurance may also need to be procured.
General contractor license requirements in California
Here's a list of requirements license applicants have to fulfill.
Submit a completed examination application and a fee of $330
If you're an LLC or a Corporation, submit your California business license and tax id.
Fingerprinting Live Scan and fee of $49
Complete and pass the "Law and Business" exam
Also, complete and pass a secondary trade exam
Complete and pass asbestos open book exam
Pay initial licensing fee of $200
Contractor deposit of $15,000
Q1 bond of $12,500
Worker's compensation insurance from the Department of Industrial Relations
If you are an LLC, worker bond and liability insurance must be submitted
If you reschedule your exams, an additional fee of $60 may be applicable.
Filling the application
There are three ways you could fill out the application. You could either fill it up online, print it and mail it to the CSLB, download and print a PDF of it or choose to get it delivered to your mailing address. Here are the fields you will need to fill out.
Your full new business name as it appears on your registration with the Secretary of State (SOS).
Your public mailing address which will be published, your street address, your fax number, business phone number, and email address.
What type of classification is requested. For example, general engineering contractors will request A classification, while building contractors will request B classification.
Whether your company is a sole proprietorship, partnership, California corporation, or Limited Liability Company.
If it is an LLC, then you will also need to furnish a $100,000 bond, a minimum of 1 million USD liability insurance, and a record of all officers, directors, members, and managers listed under the LLC.
The following information for the Qualification Individual must be furnished:
Full name
Date of birth
Social security number
Resident street address
Existing or previous CSLB license number, if applicable
In the case of a partnership, the percentage of ownership
Driver's license number
Phone number
Title: This will differ based on whether the company is a sole proprietorship, partnership, corporation entity, or LLC
Printed name and signature attesting to the authenticity of the information provided
You should also consider
The above information must also be provided of all personnel involved in business
You will have "Yes" or "No" questions about whether you or anyone named in the application was ever part of or named in any unsatisfactory liens, claims, or final judgments related to the construction industry.
You will have "Yes" or "No" questions about whether you or anyone named in the application was ever convicted of or pleaded guilty on charges of felony or any misdemeanor either in the United States or abroad.
If your answer to either of the above two questions is "Yes", you will be required to attach supporting documentation.
You will have "Yes" or "No" questions about whether you or anyone named in the application has ever received a citation from the CSLB or had their license revoked, suspended, or denied. If yes, you will have to provide supporting documentation.
You will attest that neither you nor anyone named in your application has any pending liabilities with CSLB.
All CSLB examinations are in English. Will you require the services of a translator?
Attest if you have completed an apprenticeship or educational program. If you have, provide proof of the same and you may be given extra credit.
If you have licensure from another state in the same class as you're applying in California, declare it.
Proof of service if you or your spouse/legal partner have served with the United States Military.
Certification of previous work experience
Once all these fields are accurately filled out, you will have to mail it to the CSLB headquarters at PO Box 26000, Sacramento, CA 95826-0026.
Read more: Contractor didn't finish the job
The License Exam
The CSLB will assign an examination center for you to write your exams. Here are the topics, and their weightage.
Business Organization (10%)
Business Finances (15%)
Employment Requirements (12%)
Bonds, Insurance and Liens (10%)
Contracts Execution and Execution (23%)
Licensing Requirements (8%)
Safety (15%)
Public Works (7%)
Let us help you find the best contractors in your area. Try Kukun's Find a Contractor
A guide to general contractor license requirements
was last modified:
October 7th, 2022
by
Recommended