The pandemic has drastically changed our lives. In ways we hadn't even imagined. From dwindling job opportunities to economic losses and financial setbacks — it has impacted everyone, every field. And, today, it's even impacting how homeowners get a loan, such as a home equity line of credit (HELOC). In this blog, we'll find out how things have changed regarding HELOCs during Covid-19. And, what you can do about the situation. We've used vital information from Bankrate as a reference to support our views.
HELOC has always been a great loan option when it came to getting cash for home improvements, emergency funds, or debt consolidation. Since it's secured against your home equity, it even gives you favorable interest rates.
However, today, the situation has changed due to the coronavirus pandemic. It's becoming more and more difficult to borrow funds against your home equity.
In fact, in these difficult times, many banks and loan lenders are halting newer applications. Moreover, they are changing loan qualifications — including stipulating a much higher credit score for home equity products and services. This makes HELOCs during Covid-19 a more difficult proposition than it was a few months back. Even getting a personal loan, a home equity loan, or a new credit card is not as easy.
Let's look at why and how the pandemic is impacting your access to a home equity line of credit.
Economic changes during Covid-19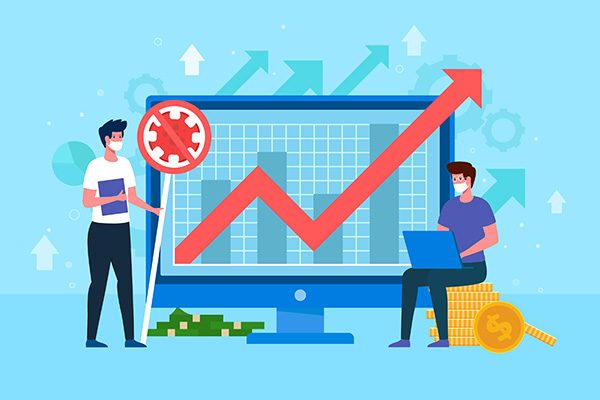 The coronavirus pandemic has affected the global economy, large corporations, small businesses, as well as individuals. While people are facing the economic challenges of a job loss or reduced pay, most sectors are uncertain about their future.
Needless to say, banks, credit unions, lenders, and other financial institutions are becoming over-cautious about who they're lending money to. And that's why they're changing many aspects of loan lending. And that is reasonable too. After all, if people are tightening their budgets and minimizing their risks, so also are the lending institutions.
Read more: Impact of COVID-19 on home remodeling
Coronavirus and the HELOC lending market
Getting a home equity line of credit (HELOC) during the COVID-19 pandemic became an issue. Some of the largest banks in the United States have stopped accepting loan applications for new HELOCs. These include JPMorgan Chase (post-April 17, 2020, Wells Fargo (post-May 1, 2020), and Citi (post-March 3, 2021).
Some of them are taking steps such as tightening up requirements for new loans. For example, Chase now requires almost all new mortgage applicants to put a 20 percent down payment and have a minimum credit score of 700. Bank of America has also raised its FICO requirements from 660 to 720. Basically, they are not looking to accept new applications for HELOCs and hence making the process more complex.
Applying for HELOCs during Covid-19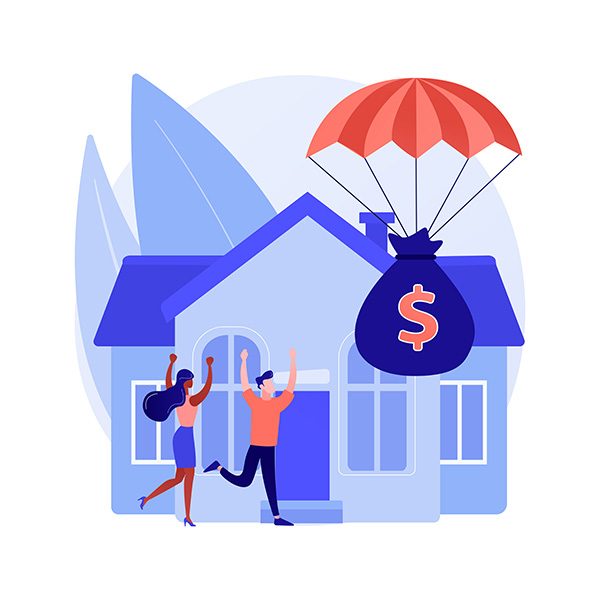 If you want to apply for a HELOC — maybe because you require sudden funds or to pay unexpectedly high medical bills — the process will have to wait a while. If you've already submitted your loan application, you can hope for a change in the policies (and the situation) down the road. In any case, you should have all of your documents in place, if they do change.
Read more: Why big banks stopped financing HELOCs
Already have a HELOC in place?
Thankfully, banks and lenders have not announced any changes regarding existing home equity lines. This is in spite of the fact that most HELOC agreements do have a clause whereby the lender may be able to cancel a HELOC in case of a dire situation. But, fortunately, they haven't.
In fact, the existing revolving lines of credit have seen a drop in the HELOC interest rate — which is such a boon for homeowners. The reason for the drop is that HELOC interest rates are tied to prime interest rates. Post the pandemic, this prime rate has fallen several times — and so has the interest you pay on the existing HELOC balance.
Loan experts say, that with interest rates at an all-time low, now may be a good time to make payments on your principal amount by paying a lump sum. This will reduce your outstanding balance and monthly payments significantly while scheduling a convenient loan repayment period for you. You may also consider converting to a fixed-rate HELOC from a variable-rate HELOC if your lender allows it.
Key takeaway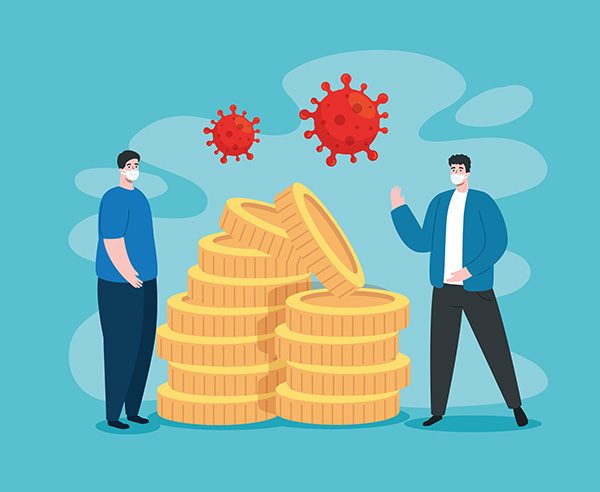 If you're a homeowner who's looking to fund a home remodeling, a sudden expense, or pay back a student loan by using the equity in your home — you may have to wait a little more.
According to Bankrate, signing up for new HELOCs during COVID-19 is not as easy as it used to be — at least when it comes to top banks such as Chase, Wells Fargo, and Citi.
New HELOC applications have been paused. And, in the case of Bank of America, the FICO credit requirement has been increased to minimize the risk involved in money lending. But if you already have a HELOC, you should continue as you did before the pandemic.
You can go to Bankrate.com to explore more on how does the coronavirus crisis affect HELOCs
The impact of HELOCs during COVID-19 on homeowners
was last modified:
May 15th, 2022
by
Recommended