You may already be living through dust, noise, and mayhem, but you are still hoping and dreaming about how your house is going to look like – exactly like the pictures you saw on the internet or in the beautiful decor magazines. So, now comes the nicest part of the whole renovation process. Home Decor Shopping! If you like shopping, you are going to love this phase, so embrace it and don't rush. If you hate shopping, I'm sorry to say, "tough luck" because this is the part that will make your home uniquely yours, not an Ikea showroom.
Chances are that if you have a partner in your life, one of you likes shopping and the other does not. One of you wants to spend and enjoys it, and the other wants to put on the brakes and control the spending. Advice for the weary: Let the one who likes to spend enjoying it. Don't ruin every moment, otherwise, your partnership could find itself in a world of hurt. Welcome this new phase and join the home decorators club!
Let us divide our shopping experience into shopping for necessities and romantic shopping. Shopping for necessities like tile, countertops, and appliances are by far much easier, as most products are out there at key vendors, from Home Depot and Lowe's to more higher-end specialty shops.
Romantic shopping is for those that want to make their home special and personalized, their own cozy cocoons. It is reserved for those of us who care about aesthetics, mood and settling down. If you are a romantic shopper, expect to spend more money and take a lot more time, but know that the results will make you happy. If you are a pragmatic shopper, as most of us are, you can have a relatively easy experience if you are organized.
Ok, let us talk about you a bit. Are you a brand-sensitive kind of person? Do you like showing off a bit? We all have a bit of that. In that case, you have just made your home decor shopping experience much easier but also more expensive, as brands will charge you for your help in building that brand.
Brands are status statements and can be rewarding, but know that you are overpaying and that you can often buy the same products for less elsewhere. This rule has its exceptions, especially in the area of kitchen appliances, where brands have greater customer experience and better warranties. Don't rush into buying cheaper for things that can break down.
If you are a pragmatic shopper:
Create your shopping list as soon as you start the project.

Find out when you need every item. Check with your contractor (unless you are a brave soul and doing the renovation yourself) about those dates. If you are using the

Kukun Smart Bids' tool

, you can skip this task as it's already done for you once you select a winning bid.

Get in the car and drive to all the shops, so you can start to determine what you really want to buy. Look for features, brands, colors and whatever else applies to each. Put all that info in an Excel spreadsheet, indicating the best price for each and what store you found it at.

Talk to the store managers and find out if there is lead time required to order any of the material and how available it is in general. Do they often run out of it? How long does it take to restock it?

Get on the internet to search for the items on your list and great shopping tips. Don't just look at the sites that show up on the top pages, go to later pages and look for vendors in states where the cost of living is cheaper than where you are living. They often have the best deals, and can ship to you.

Compare prices, lead times and risks (unknown vendors can have bad service), and then add which site or vendor has the best deal for you to your spreadsheet. Don't forget to give yourself plenty of extra time when filling in the lead times.

Put it all on your calendar and create alerts so you can be reminded to order everything with the required lead time, plus a little wiggle room. You can save yourself a lot of time if you use our

bidding tools to hire professionals

.
If you are a romantic shopper:
Figure out your unique style and exactly what your budget is. What is your decorating style? What do you like? What makes you feel at home? What are your preferred objects? Are they paintings, sculptures, rugs, pillows, sofas or chairs?




Choose one or two antiques (even if you don't like them) and surround them with objects you like, even if they are modern. You don't have to spend a lot of money to do so.

Ikea

does an amazing job of giving you many simple and elegant items that you can mix and match with expensive ones.

Choose an original painting. If you have some artistic flair, you can create one yourself. If you don't – and have the money – then go and hit some galleries. This can be a very rewarding experience.

If you don't have the money and cannot paint, find out from your circle of friends who know an art student. Many students do amazing work. I bought a few of those pieces and they look great in my home. I bought one painting about ten years ago from a student artist for $75. His paintings now often go for $15,000. Not bad!

Choose a rug and make sure it matches

your decor orientation, whether it's classic or modern. If you know about Persian rugs and you like the classics, go ahead and choose one. They are stunning pieces of art and some of them will appreciate in price over time.

Pick every object you love even if you don't think it will match your home decor. You have a naturally organic taste, so trust me when I say that you will find a way to make it work. It will end up looking great and be an expression of you.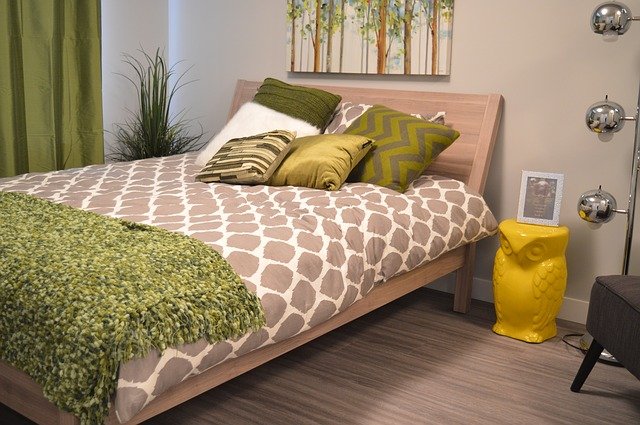 Home decor shopping can be fun. If you have a partner or spouse, go ahead and make a date out of every trip. It can bring you even closer together – shopping is part of the decor of a happy relationship.
Home Decor Shopping Guide
was last modified:
April 19th, 2022
by
Recommended