Everything You Need to Know About a Home Energy Audit
A home energy audit is a necessity in today's world. The lesser energy your home consumes, the lesser will be your electricity bill.
According to studies, the average American household spends approximately $2,060 per year on energy costs — be it for heating their house, powering the appliances, and lighting the house.
Of course, the amount you spend on energy depends on the type of fuel you use and its selling price in your area. Whether you're using electricity, oil, propane, or wood in a fireplace, your total expense will vary accordingly.
Despite the fact that the price of these fuels is outside your control as a homeowner, you can always ensure that you're being as efficient as possible in your energy consumption. This is where a home energy audit, also known as a home energy assessment, comes in.
Such an audit is important as it can help you understand your home's energy consumption in a better way. It can help you determine how much energy your house uses, if there's an energy loss, from where exactly is your home losing that energy, and which problems you must fix to make your home more efficient and comfortable.
A home energy audit needs to be the first step you take before making energy-saving home improvements or before adding a renewable energy system to your house.
Planning a home remodeling? Use our free home renovation estimator to have a fair idea of the total expenditure of your project.
We highly recommend a professional home energy audit for you as it's a thorough and systematic assessment of your home's energy use. A professional auditor is trained to conduct a room-by-room examination with the aid of proper equipment, including blower doors and infrared cameras. They may even make use of PerFluorocarbon tracer gas in rare cases.
What is a professional home energy audit?
An energy audit helps assess your home's current energy consumption and where it is losing the most energy. The auditor then provides solutions to help increase your home's energy efficiency. These home improvements will effectively help you save energy and reduce your utility bills in the long run.
How much time does a professional home energy audit take?
Photo by Freepik
A professional audit can take anywhere from 30 minutes to 4 hours. The total time depends on the size of your home and the complexity of the work involved. Professional auditors make use of a variety of tools to determine the problem areas within your property. They then suggest a list of measures that you can take in order to make your home more efficient. These could include sealing air leaks from doors, adding weatherstripping to your house, increasing insulation, or replacing windows with energy-efficient ones.
What does a home energy audit entail?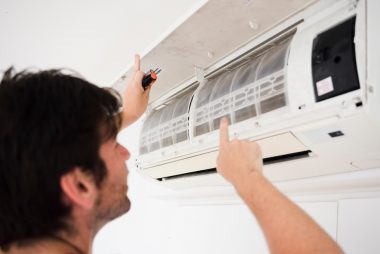 Photo by Freepik
Now that you know the importance of a home energy audit, let's explore what a typical audit entails.
An energy auditor will examine your property from the outside, including a variety of components such as windows, walls, and eaves.

They will check for any major issues causing leaks into or out of your home.

If you have an attic, the auditor will check that out too.

They will inspect your insulation to ensure it's installed correctly.

They'll even examine the holes where electrical lines run. This is to check if they're properly sealed and are not causing any leakage.

Next, the auditor will examine your furnace, water heater, and the filter in the furnace. They will inform you if any of these require a replacement or an upgrade.

They'll also check your basement for the connections in the ducts while trying to locate any possible leaks that may be causing loss of heat and energy.

Most professional audits include a blower door test to locate air leaks in the house. (

During a blower door test, all the windows and doors are closed. The blower door machine then depressurizes the home. Next, the auditor uses an infrared camera to see if any cold air is leaking into your house.

)

Finally, a home energy audit usually includes an inspection of the lighting in the house.

In case you're using standard incandescent light bulbs, the auditor will recommend you to switch to light-emitting diodes (LEDs) or compact fluorescent lamps (CFLs). This will easily reduce your electricity costs.
These are some of the steps of an energy audit. But the exact number of steps depends on the scope and the tools in your energy auditor's arsenal. For instance, in some cases, there could be additional steps such as thermographic inspections, etc.
How much does an energy audit cost
?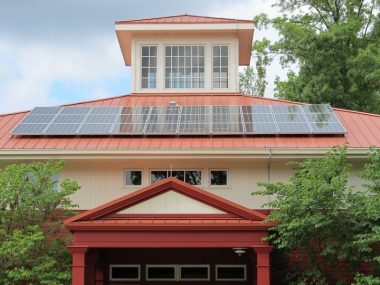 Photo by Pxhere CC0
The total amount you spend on a professional energy audit depends on the size of your property and the company you choose.
It's best to do your research to find out the going rate in your zip code. A few companies offer fixed rates, while others charge according to the size of the property. And then there are some utility companies or governmental organizations that offer free energy audits.
Whatever the final cost, know that an energy audit is totally worth it. By making energy efficiency upgrades in your home, you can save 5% to 30% on your energy bills!
Read more: Why does GFCI outlet keep tripping
How can you do your bit towards a home energy audit?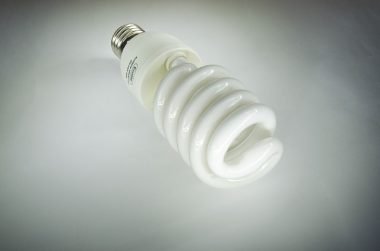 While you hire a professional to do your energy audit and identify all the problem areas in your home, you can also indulge in some diligent self-assessment and prioritize your energy efficiency and home performance.
Here are some energy-saving tips to help you make energy efficiency improvements on your own:
In case you notice any draft coming into your home, especially from junctures between walls and ceilings, doors, windows, and electrical outlets, thoroughly inspect the area for leaks. Seal it right away by using weatherstripping or caulk.

Keep checking the insulation in your attic or the possibility of a leak around your heating and cooling equipment from time to time.

Switch to more efficient lighting options such as LEDs, CFLs, or energy-saving incandescents.

Opt for energy-efficient options with energy star ratings while replacing any of your existing appliances.
Read more: Signs of electrical problems in home
What is the best time to get a home energy audit?
If you're spending a bomb on your energy bills, a home energy audit should be on the cards. And, any time is the right time to get an energy audit. The sooner you get it done, the more quickly you'll start saving money on your bills.
Having said that, if you spend a lot of money on energy costs during the winter, it might be a good idea to get your audit done before the cold weather kicks in. Similarly, if your electricity or HVAC costs are high during the summer due to central air conditioning, using energy efficiency measures before that time is a good idea.
Read more: How to make your home more energy efficient this 2021
Everything You Need to Know About a Home Energy Audit
was last modified:
August 30th, 2022
by
Recommended