You cannot predict a power outage in your area. Power failure can occur any time of the day, any day of the year — preventing you from properly running your household. The best way to deal with it is to be prepared. Undoubtedly, whole-house generators make your life easier during blackouts. So, how much does a home generator cost?
How much does it cost to install a whole-house generator?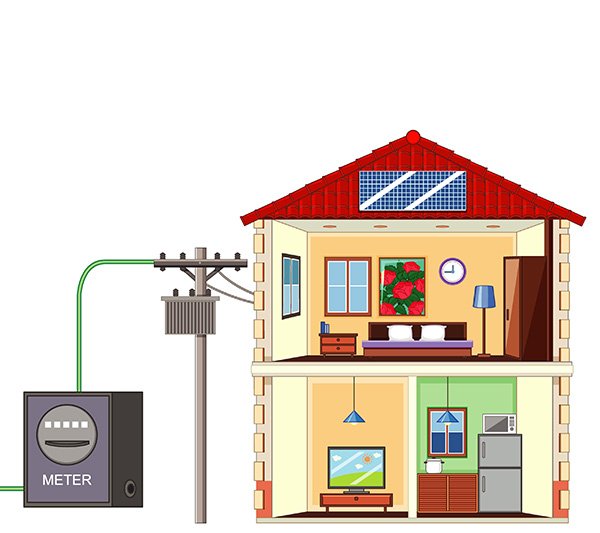 The national average for a whole house generator is around $15,000. And, the complete generator installation can cost anywhere between $700 and $26,000.
Keep in mind that the installation costs vary depending on the setup of your home, type of generator, generator size, its fuel source, the complexity of the task, and whether it's permanently installed or not.
For example, the installation cost is low if the electric meter or gas meter is located near the generator.
While some contractors may have a flat rate for the whole house generator installation, others may itemize the installation cost by including the cost of preparing the site, labor, upgrading the electrical panel, and the fuel storage tank.
Home generator cost by type
There are three basic types of generators: portable generators, inverters, and standby generators. These categories are further broken down into generators of different fuel types.
Here is the average price range:
Gasoline generators: $500 to $3,000
Natural gas generators: $1,900 to $5,000
Liquid propane generators: $500 to $6,000
Diesel generators: $3,000 to $15,000
Solar generators: $300 to $5,000
Home generator cost by capacity
The capacity of a generator — the amount of power it can produce at a given time to sustain all the electrical applications in your house — affects the cost of a whole house generator the most. The higher the generator's capacity, the higher its cost.
And, the size of your home and your local climate determine the type of generator you would require. Larger houses typically have greater electrical needs. Also, a home — regardless of its size — in a cold climate will need a lot of heating, and hence a generator with a higher capacity.
Keep in mind that the capacity needs to match your home's electrical requirements. Failing which, it could put undue stress on the standby unit. And, may even cause damage to the connected devices.
If you want to find out your ideal generator capacity, add up the amount of power it will take to start up the appliances you would be needing during an outage. For example, it takes approximately 2,800 watts to start up a refrigerator.
Is a whole house generator tax deductible?
Generally, no. Whole house or backup generators do not qualify for the Self Generation Incentive Program or a tax credit — unless the power systems draw their power from renewable sources such as solar energy.
So, unless you're installing a solar generator, what you pay for a generator is not tax-deductible.
Can you run a generator overnight?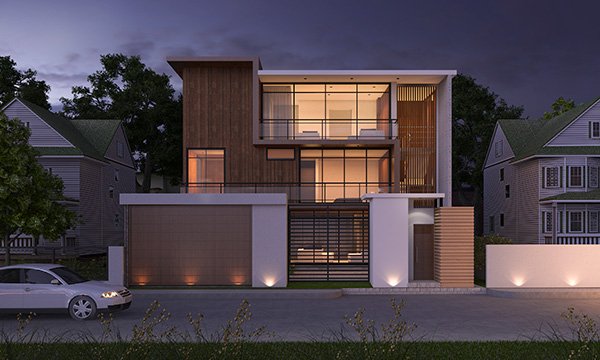 You can run a generator overnight, but make sure to turn it off for a few minutes — especially if it's time to refuel it. Never refuel a generator that's running or has a still-hot engine. This can be dangerous. The heat from the engine parts or exhaust could ignite the gasoline. Or, whichever fuel the generator requires.
On a lighter note, if you turn off the generator overnight, your neighbors will thank you. The generator noise level can depend on the components of the engine. While some generators can be really loud, others are not so much. For example, Generac's portable generators are generally quiet.
And, here's a safety tip: Make sure you set up your generator (even a portable generator) at least 20 feet away from your house. And, the exhaust should point away from structures and neighboring houses. Never keep a generator inside your home, garage, or an enclosed space — or there'll be a risk of carbon monoxide poisoning.
Is it worth getting a whole house generator?
Yes, your whole house generator's cost is definitely worth the investment — regardless of where you live. You don't want to be inconvenienced due to an unexpected, long power outage. Having backup power is much more than just being able to charge your smartphone and preventing the food in your refrigerator from spoiling.
Power failure can cost you your comfort as well as safety. A powerful generator that runs your air conditioning and heating systems in extreme climates is definitely worth it. Most importantly, today's smart homes run on Wi-Fi, and you cannot let blackouts compromise your security systems. A generator will protect your household from intruders.
Read more: Backup generator maintenance
Key takeaway
Despite the relatively high cost of generators (and maintenance and repair costs), homeowners are beginning to realize their importance in providing safety and comfort to their homes. Especially if they live in areas with frequent outages.
When it comes to the home generator cost, it's best to consult with your local dealer before purchasing a generator because the pricing will depend on the generator's capacity and its fuel source. Once you buy a cost-effective generator that's ideal for your home, the next step is to hire licensed professionals for the installation.
Home generator costs and related expenses
was last modified:
September 22nd, 2022
by
Recommended