Home Renovation Ideas for People with Disabilities
Losing mobility and freedom to do things on their own is usually what causes distress in people with disabilities. And as a family member, it is but natural that you would want to show your love and care for them.
Aside from giving a portion of your time, one of the best gestures that will surely be appreciated is providing home remodeling for people with disabilities. This is also true for the elderly who want to age in their homes rather than being transferred to a care facility. Not only will the right renovation provide them with more mobility, but it will also make them live as normal as they can in a space they're comfortable with.
Now, let us take a look at the different types of home remodeling that you can do to improve mobility and provide more freedom to any family member who needs it.
Home remodeling for people with disabilities, and also the elderly, can range from simple to complete renovations.
Making the Bathrooms Accessible
The bathroom needs to be prioritized when renovating a home to become a more accessible abode. That is because it is considered a dangerous area. It is usually slippery, which might cause slips and other accidents. The bathroom is also the area in which people with disabilities would really want to do things on their own.
To make your bathrooms accessible, consider installing the following fixtures.
Read more: Home Renovation Worries? Check These 5 Fears Of Renophobia
Grab Bars
These are great to improve stability in the bathroom. They help provide additional support when needed and help prevent accidents. There are different types of grab bars. These include straight grab bars, flip-up, and flip-down grab bars, as well as floor-to-ceiling poles.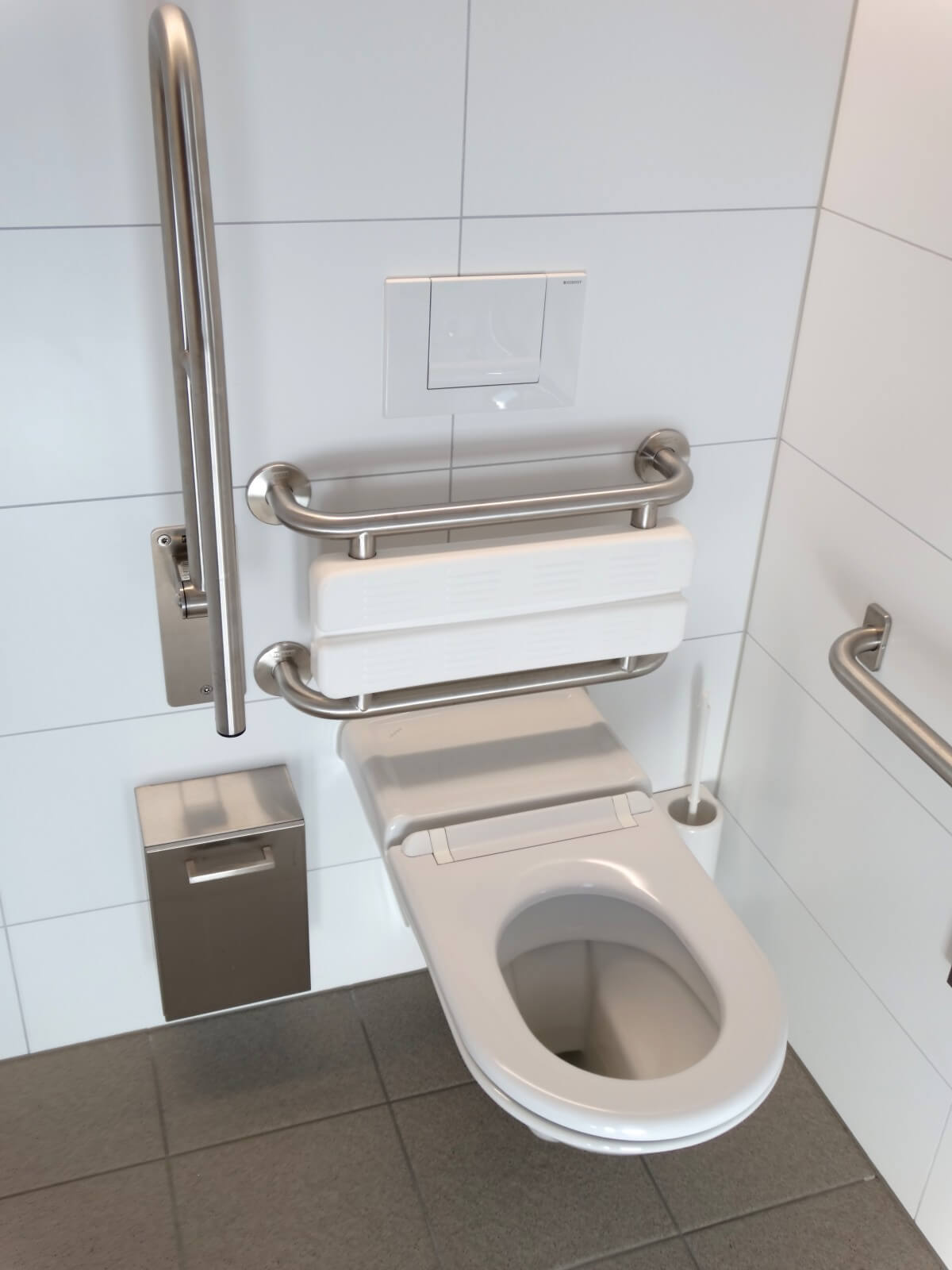 The straight one can be placed anywhere in the bathroom. The flip-up and flip-down ones are meant to be placed near the toilet. They will serve as a support when sitting down and standing up. When not in use, they can easily be flipped up. Floor-to-ceiling poles are also available for additional support. These are usually installed near the bathtub.
Non-Skid Strips
In order to prevent the floor from being slippery, non-skid strips are usually installed on the bathroom floor. Just as the name suggests, these prevent skids and slips even if the floor gets wet.
Shower Chairs and Transfer Benches
Shower chairs and transfer benches are usually made of sturdy materials that don't rust. They are meant to keep the shower experience comfortable and safe. The chairs can be used while showering and they have anti-skid tips for safety. The transfer benches are used for ease of transfer to the bathtub.
Shower Bays
Wheelchairs can easily be rolled into shower bays. These are closed compartments that you can install, which are a good choice if you are not yet prepared to do a major remodel to your bathroom. Once inside a shower bay, you can take a shower while in your chair, and just roll out afterward. A bay can actually be placed anywhere in the house if in case they won't fit in the bathroom.
If a complete remodel is alright, then aim to create a more spacious bathroom so wheelchairs will have enough room inside. The bathroom door should also be bigger to allow easy roll-in of wheelchairs. And to eliminate the need to climb up the side of the tub, walk-in tubs are a good idea. The light switch, water controls, and even the placement of toilet paper should also be made more accessible. The same goes for the location of the towel holders, soap dishes, toothbrush, etc.
Making the Common Areas Accessible
The kitchen, living room, doorways as well as the porch area should also be easier to navigate into. You can make the doorways wider. Installing ramps and grab bars in these places, too, is a wonderful idea. Speaking of ramps, there are different types to choose from. Which one to have in your home will ultimately depend on your preference and needs. Examples of ramps are modular ramps, portable ramps, and transition ramps.
As for the kitchen, remodeling it entails careful planning. The appliances, sink, and even the electric outlets should be placed lower for easy access. This also goes for the cabinets. Pull-out drawers and mobile dish racks will also be helpful in making the kitchen more accessible for anyone with mobility limitations.
Read more: How to Purchase Furniture for Elderly People?
Adding Stairlifts or Lift Chairs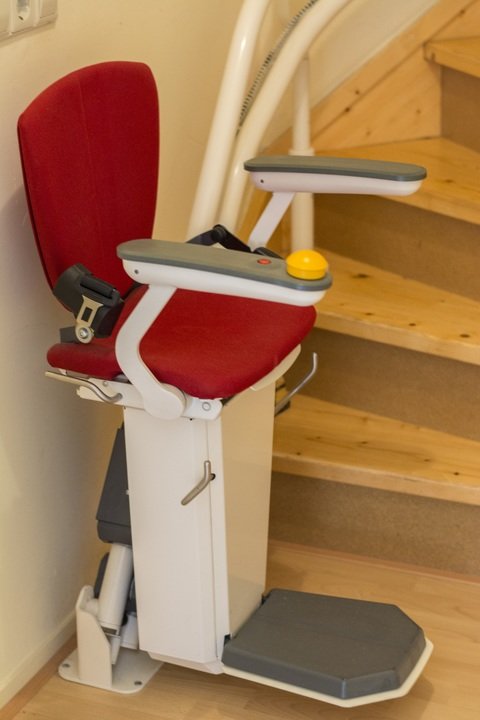 Stairlift (Photo Source: Pxhere)
A stairlift can eliminate the stairs as an obstacle for family members with disabilities. Stairlifts or lift chairs will be a big help in climbing up the stairs. One can just sit down comfortably while going up. They are operated easily and they come with the option to stop midway of the staircase if needed.
Different types of stairlifts are now available. These are straight stairlifts, curved stairlifts, and outdoor stairlifts. In choosing the type that is more appropriate for your home, you will have to consider the length of the stairs, the shape, and the location. You should also consider the chair features to provide maximum comfort to whoever will be using it.
If you have irregularly shaped stairs, you can go for customized stair lifts. Be sure about the cost and working of the stairlift, because there are enough options for your necessities. Now, if you want something in another level of safety, and if you can afford it, you can install an elevator.
Lastly, keep in mind that in home remodeling, it is always best to seek help from professionals. This way, you get expert advice and an analysis that is more personalized based on your family's needs.
Read more: Emerging technologies for elevator installation
Home Renovation Ideas for People with Disabilities
was last modified:
November 24th, 2021
by
Recommended