Window tinting is the practice of covering the window glass with an added semi-transparent layer that adds to the overall privacy, energy efficiency and beauty.
If you want to give your house or home office a better look and feel without having to go through a renovation process, Home window tinting may be just the right thing to do in this regard.
There are primarily three types of residential window films available in the market.
Types of residential window tinting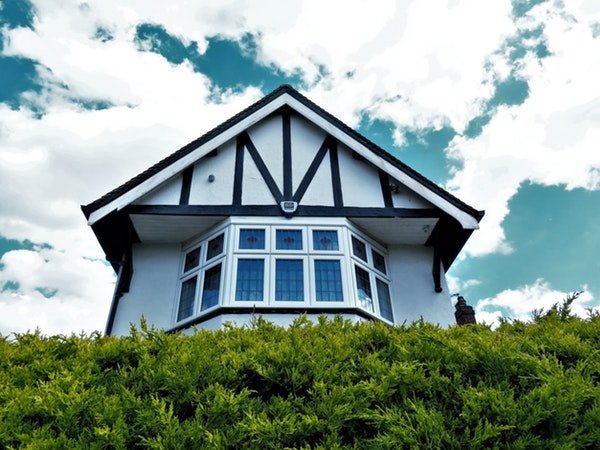 This is the most popular material that is used for window tinting. As the thinnest variant available in the market, decorative window films are mainly used to add to the beauty of the house. It does add to the privacy and blocks sunlight to a certain extent. However, the main purpose of this great product is to make the look and feel of the house more special and elegant.
Solar window films are thicker than decorative alternatives. They usually contain dye or metal to give them a heavier look. These sun control films help to add an insulating effect and reduce heat gain to a huge extent. Solar films also help to reduce glare and cut UV rays by as much as 99%. These films not only make living healthy, but also balances the hot and cold spots. Wondering how to save your furniture from sun damage? These heat control sheets will help you save energy, make the rooms more comfortable and extend the life of your indoor furniture.
Security films, as the name suggests, add to the overall protection of the house. These are the strongest type of window cover options available in the market. If storms are a regular in your area, this is the type of tinting that you need to go for.
If instead of tinting your windows you are thinking of replacing them, try our free estimator tool to see how much your window replacement cost would be!
Advantages of home window tinting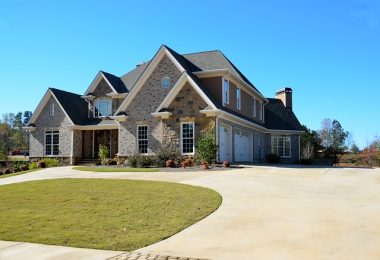 If it is enhanced beauty and privacy what you are looking for, window tinting is the way to go. Home tinting has a wide range of advantages such as the following:
Tinted windows have a greater degree of privacy, thanks to the limited visibility from the outside. This makes tinted windows a great choice for bedrooms and bathrooms.
Take a look at our guide on Easy and Efficient Ways to Ensure Bathroom Window Privacy
There is no denying the fact that tinted windows are great to look at. This unique addition can make any room look better and more elegant. Try adding different shades of tinting in different rooms for the best effect.
Tinted windows can help you save a lot of energy and in turn, keep your utility bill on the lower side. There are tinting varieties that have an insulating effect, reducing the overall heat loss from your room.
Some tinted windows have a web-like structure that prevents the glass from crumbling when broken. This also acts as an extra layer of security that prevents burglars from breaking into the house through the windows.
For areas that are storm-prone, tinted windows with security films can have a magical effect when it comes to protection. These films are hard and can weather a lot of pressure, making it easier for you in stormy days.
If you are looking for a full house remodel, take a look at our free estimator tool so you can know how much your home remodel cost would be!
Disadvantages of home window tinting
Home window tinting has a lot of positives, as long as you remember some crucial points.
All windows are not compatible with all the types of tinted films. It is best to check with the manufacturer as to which film you should go for. Certain windows have a threshold when it comes to absorbing heat. These windows are not suitable for solar films, which absorb a lot of heat. Per the International Window Films Association, you need to avoid using solar films in the following cases.
Cases:
Annealed glass that is clear and thicker than ⅜ inch or that absorbs heat at a rate that is more than 50%.
Tinted annealed glass that is thicker than ¼ inch.
Insulated glass that has seal failures or is more than 10 years old.
Take a look at our guide on Hiring A Professional Window Cleaner For Your Home
If your window is under warranty, it is always a wise idea to check with your insurer before tinting them. Many insurers consider the warranty null and void if any modification is made to the windows, such as tinting. This is due to the fact that all windows are not suitable for all types of tinting. Thus, any damage caused by improper tinting will not make the manufacturer liable for it.
Not all windows benefit from tinting
Windows that already have an energy-efficient coating may not benefit much from tinting. Older windows that do not have any energy-saving coating are the ones that benefit most from adding a protective energy efficient film.
Conclusion
So, what are you waiting for? With three options available: temporary, semi-permanent and permanent, it is for you to pick the one that suits you best. Get your home window tinting dome today and enjoy the wide range of added benefits.
Have you heard about weatherstripping? All about this great improvement process for your windows and door with our essential guide to weatherstripping your house
Home Window Tinting: What Is It and What To Do or Not to Do
was last modified:
September 28th, 2022
by
Recommended