Tips on how much should I save for maintenance on my home
Buying real estate comes with its responsibilities. Amidst the mortgage documents, down payments, inspections, closing costs, property taxes, homeowners insurance, and credit score checks, one question that you must ask yourself is: how much should I save for maintenance on my home?
There's no denying that saving enough money for emergency home repairs will keep away the stress and worries of homeownership. Basically, it helps you prepare yourself if anything in and around your house goes wrong.
This guide will help you tackle the question, "How much should I save for maintenance on my home?".
Keep in mind that these suggestions, tips, and tricks will help you tweak your home maintenance budget and prevent sudden expenses from derailing your financial health. Here's how to plan for the unexpected.
Why home maintenance is important?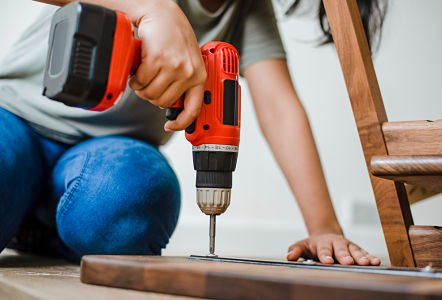 An expensive major repair can cause a lot of stress – monetary as well as functional. Especially, if any of the major components of a house such as the plumbing system, HVAC system, electrical system, or roofing system collapses. Its repair or replacement can cost you several hundred to thousands of dollars. Proper planning and budgeting for such inevitable home repairs will help you prevent a financial burden. It's important that you have sufficient money to keep your home safe and in good working order.
How much should I save for maintenance on my home?
We have certain tips to help you set aside a good budget for your emergency home repairs.
The 1% rule of thumb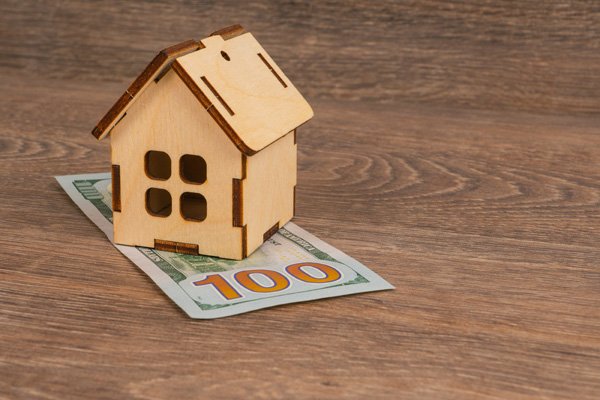 According to this rule of thumb, you should keep 1% of your home's purchase price for your maintenance expenses. For example, if you've bought a $250,000 house, you should budget $2,500 for regular upkeep and home repairs.
However, some experts believe that this amount may not be enough for older properties that would need more repairs. Therefore, it's better to set aside 1% to 4% of your home's value, depending on your home's age.
The annual maintenance costs would also depend on the construction materials and finishes used, and the general climate of the area.
For instance, a newer home located in a dry climate, having a concrete and stucco finish will be cheaper to maintain than an older home with a wooden finish.
The square-footage rule
This rule states that homeowners should put away an amount equal to $1 per square foot of the house for annual repairs. However, the problem with using just this budgeting gauge is that it doesn't give enough weightage to the location and the labor costs to repair or replace systems.
For instance, a roof replacement (perhaps the most expensive type of renovation) on a 2,000-square-foot home cannot be the same in San Francisco, New Jersey, and Oklahoma. Home maintenance and repair costs should reflect the local labor rates too.
Also, it depends on the type of home, the finishes, and the home appliances you have. For instance, a house with lower-end finishes and appliances will have lower maintenance rates than a same-sized premium home with high-end additions.
10 percent rule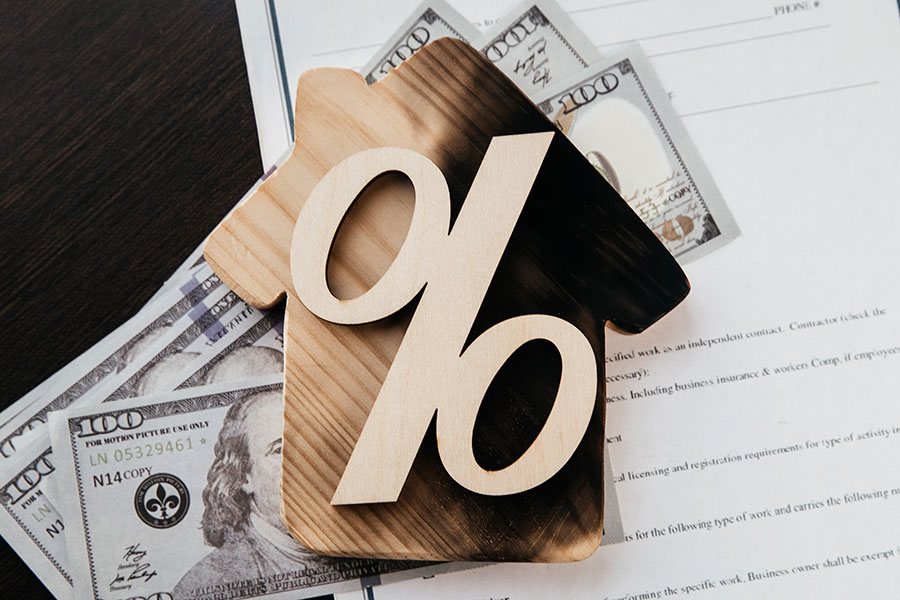 Another good rule of thumb is to at least save 10 percent of the total cost of your property taxes, mortgage payments, and insurance payments. This will guarantee you a minimum amount for your monthly home maintenance.
For example, if you pay a monthly combined debt of $2,000 for your taxes, mortgage, and insurance, you should set aside $200 for your home repairs and maintenance every month.
The average lifespan of a house
When you're creating a budget for your home maintenance, a very relevant consideration is the wear and tear of your house, its location, the quality of the original building materials, and the appliances.
Here's the average lifespan of some of your home's key components:
Roof with asphalt shingles: 15 to 30 years
Home furnace: 20 to 30 years
Central air conditioner: 12 to 17 years
Garage door opener: 10 to 15 years
Tank water heater: 8 to 12 years
Wood windows: 20 years approximately
Washing machine and dryer: 13 years
Refrigerator: 13 years approximately
Range hood: 14 years
Dishwasher: 9 to 10 years
Keep in mind that it's not entirely possible to predict the exact lifespan of your home components – some may fall short of their expected lifespan while others may last longer than expected.
But, it does give you a good idea. For example, a 20-years old roof may have a few years left before you need to invest in a replacement. Or, if you've just bought a furnace, you needn't save for another one for many years.
Read more: DIY air conditioner maintenance checklist
Know the average cost of things in your home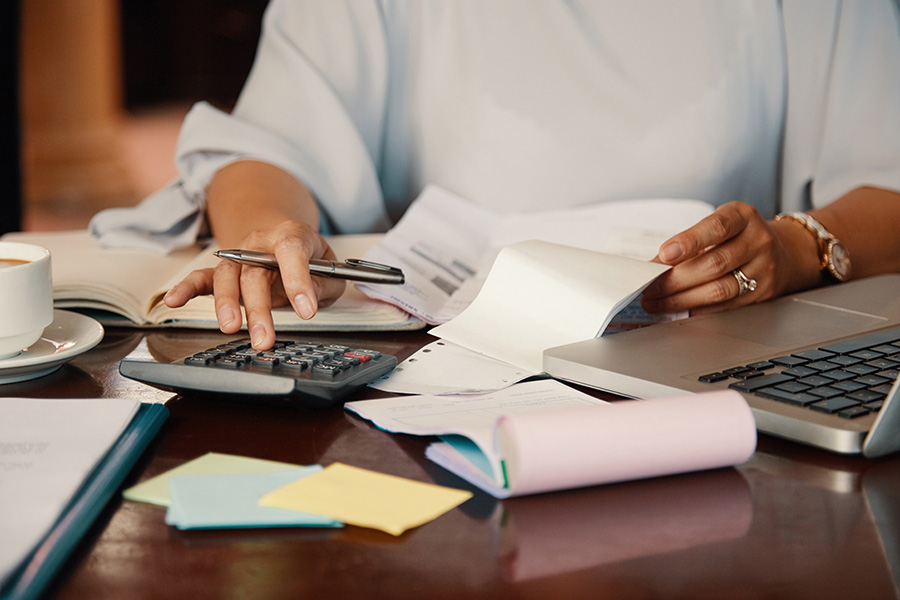 While the cost of home appliances may vary depending on the brand and features, it's a good idea to keep a tab on what you bought, when, and for how much.
You can always customize your budget according to the condition of your home systems such as plumbing, heating/cooling system, and waterproofing system (roof/siding/drainage). It will help you anticipate the expenses in the future. Once you've created a list, it's easier to set your savings goals.
Here is the average cost range for common household systems:
Asphalt roof: $5,443 to $11,206
Wood or composite deck: $15 to $30 per square foot
Home furnace: $2,150 to $5,900
Central air conditioner: $3,811 to $7,480
Gas or electric water heater: $812 to $1,575
Garage door opener: $218 to $511
Wooden windows: $200 to $1,800 each
Read more: money saving tips for homeowners
Good home maintenance practices
If you want to minimize the financial shock of home repairs, keep enough money separately in a home repair fund or emergency fund. And, take preventative measures to ensure your house needs minimal repairs.
Perform routine maintenance to prolong the life of your home appliances and systems.
Remember to create a schedule for your home inspection, cleaning, and upkeep.
Make repairs a priority lest a minor issue escalates into an expensive problem. Keep in mind that repair is generally less expensive than a complete replacement.
Clean out your rain gutters regularly.
Replace your HVAC system filters when required.
Make sure there are no leaks around the toilets and sinks.
Inspect your home's foundation and check for any cracks or water damage issues.
If you do not know how to go about maintaining your home, consult a professional.
Read more: Prepare HVAC for home renovation
Last thoughts
To plan for your home maintenance and repair budget, it's a good idea to stay ahead of maintenance issues. You will end up saving money in the long run.
There's no doubt that budgeting for home maintenance costs should always be a top priority for homeowners.  
Read more: Composite siding
Tips on how much should I save for maintenance on my home
was last modified:
January 3rd, 2023
by
Recommended