If you're wondering how much to stucco a house, this cost guide will tell you exactly that. Stucco, a high-end siding material, goes beautifully well on various home styles. Especially, Contemporary, Mediterranean, Ranch, and Spanish-mission. Interestingly, it works well on its own, or in combination with any other home siding materials, whether fiber, cement, metal, wood, or stone siding. A stucco siding does its bit in creating a lovely custom look for your house.
What is stucco siding?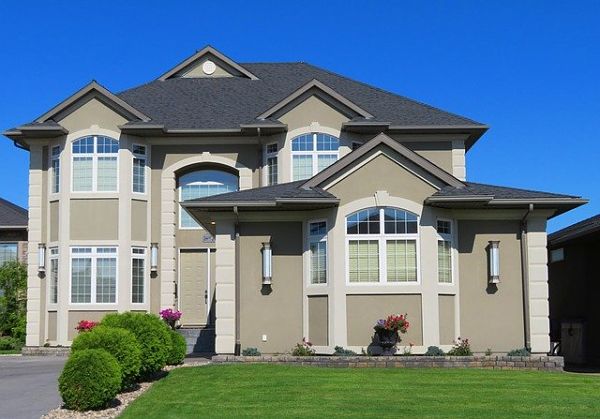 Stucco is a compound prepared by mixing Portland cement, sand, and water. The resulting substance is quite durable as it dries into a hard, rock-like consistency. You can choose a smooth or rough finish, depending on your preference. Once the material is ready, installers apply stucco over a rough wire framework that helps the material adhere to any flat siding surface.
Stucco is one of the oldest types of building materials — used more than 1,000 years ago by the Greeks. The natural material can last for decades if it's maintained well. And, there's more good news. The quality of stucco these days is even better, thanks to the addition of epoxy. As a result, modern-day stucco is less likely to crack or chip.
How much to stucco a house?
The cost to install stucco siding ranges between $8,500 and $18,100. The national average for stucco installation is approximately $9,300, including materials and labor. Of course, the stucco price depends on your zip code, the quality of stucco used, and the size of the house. For example, the average cost to stucco a 1500 sq ft house is between $9,525 and $11,250.
The cost to install stucco per square foot comes to about $3 to $9 per square foot — depending on whether it's a new installation or a re-stucco application over an existing surface. The average stucco cost a homeowner can expect to pay is around $8 per square foot.
Cost of stucco vs. siding
If you want to compare stucco with other siding costs, know that stucco is more expensive than vinyl siding, aluminum siding, or wood siding. Although stucco costs more than vinyl or aluminum (almost 60% more), it ends up being cost-effective in the long run because of its durability. Installing a stucco siding is a long-term wise investment that will serve you for years to come. It requires less maintenance and lasts longer. Also, it can insulate a house better than most siding. That way, stucco helps lessen exterior noise.
Read more: How to soundproof a bedroom
Stucco vs. brick cost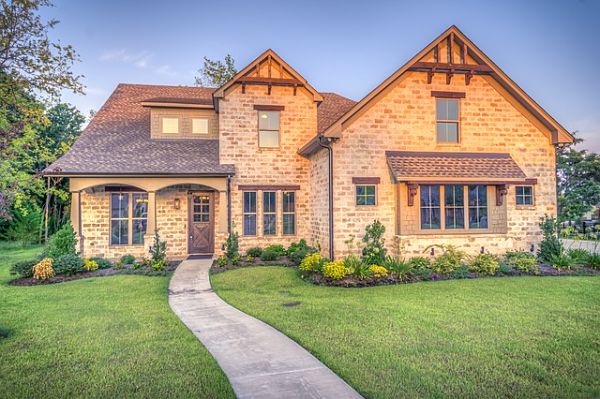 The average cost of brick siding is between $7 and $15 per square foot installed. In other words, a brick siding costs about double the cost of a stucco siding. The high pricing can be attributed to the durability of the material. A brick exterior lasts longer than stucco. That is to say, a stucco siding will need to be repaired much sooner than a brick siding will. That's because brick doesn't get as affected by moisture or heat as stucco does.
Stucco materials cost
The cost of stucco application depends on the type of stucco it is. Generally, the material cost lies between $5 and $6 per square foot — including acrylic or cement stucco, weather wrapping, wire mesh, and coloring. Keep in mind that acrylic costs about five times more than cement stucco. Also, a stucco mesh costs $0.63 to $0.81 per square foot.
Let's explore the types of stucco with their pros and cons.
Stucco Type
Average Cost Per Square Foot
Pros
Cons
Acrylic Stucco
$0.25 – $0.50
– More flexible
– Fewer chance of hairline cracks
– Gives a sand finish texture
– Available in different color options
– Doesn't require a mixer
– Not ideal for temperatures lower than 40°F
– Water repellent but may soften over time in areas with high-moisture
– Dries quickly, making application difficult
Cement Stucco
$0.05 – $0.10
– Cheaper than acrylic stucco
– Available in several textures
– Ideal for regions with temperatures above 35°F
– The base coat requires a week to dry out completely before the second coat
– Time-consuming application
– Dark colors may fade over time
Whichever type of stucco you choose, the installation will ideally require three layers of stucco for the correct finish. The first coat is called the scratch coat, the second one is the leveling coat, and the last one is the finishing coat.
The three coats for a 2,000 square feet house will cost $3,330 to $4,320 — depending on whether you're applying a sand float finish or a trowel finish.
Read more: Best house siding financing for good & bad credit
Types of stucco finishes
You can choose a variety of stucco finish types to give your home a customized, stylish look. Some of the most popular stucco finishes include:
Lack and skip trowel finish (options: fine, medium, or coarse)
Sand or float finish (options: fine, medium, or coarse)
Smooth finish
Dash finish (options: fine, heavy, or knockdown)
Textured finish: Worm/Swirl/Putz (options: fine, medium, or coarse)
Santa Barbara finish: Smooth but irregular finish
English stucco finish: Traditional stucco look
Stucco labor cost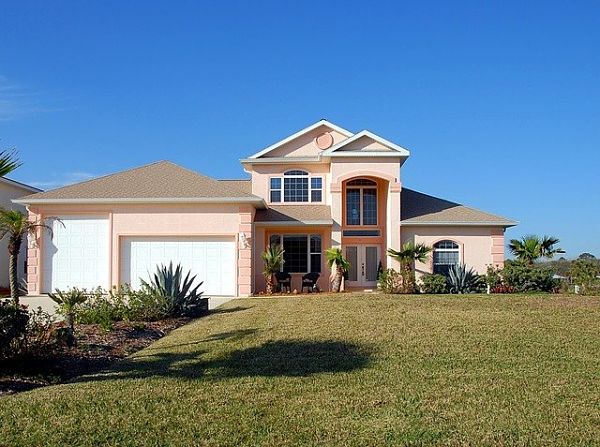 The average labor cost for stucco application ranges from $2 to $3 per square foot. The labor cost alone contributes to about 30% of the total renovation cost. The cost of the equipment is an additional $0.40 per square foot. A stucco installer charges $35 to $50 per hour per worker. And, the complete stucco installation process takes three days with three laborers.
Keep in mind that how much ever expensive this task is, you must avoid hiring cheap, inexperienced contractors. Since stucco is a highly rigid material, a professional installation and proper sealing are necessary. Otherwise, you may face cracks and other problems pretty soon. Most importantly, a poor installation may cause moisture to seep in between the siding and the sheathing — causing rot and mold.
Once your stucco siding gets damaged, it can cost you dearly to do any major repairs or install new siding.
Looking for a licensed professional? Let Kukun help you hire the best.
Additional cost factors
Building permits: A building permit to install stucco costs about $75 to $225.
Type of finish: Stucco finishes that require extra time and effort to apply usually cost more.
Trim: Installation of foam stucco trim around the windows and doors costs $3 to $7 per linear foot.
Wall prep: Labor cost goes up if the condition of the exterior walls is not good.
Number of coats: A three-coat stucco is obviously more expensive than a one-coat system.
Last thoughts
Now you know how much to stucco a house. And, what to expect when undertaking this home improvement project. A stucco siding, despite its higher cost, is a good investment for it's versatile, fire-resistant, and lasts for decades. Sometimes, up to 50 years. That's a lot of years! Moreover, a stucco house is easy to maintain and looks beautiful.
Read more: Home siding maintenance tips for different siding types
How much to stucco a house
was last modified:
October 11th, 2022
by
Recommended