Home siding maintenance tips for different siding types
Your exterior siding doesn't just keep your home attractive and provide curb appeal, it also protects it from the elements. If you want your siding to be long-lasting, beautiful, and durable — you need to follow up on your home siding maintenance plan without fail. Once you get into the grid, your siding will perform at its best, with minimal effort and attention.
Moreover, regular home siding maintenance will help you avoid costly repairs and siding replacement. Trust us, your clapboard, shingles or board-and-batten will thank you.
The type of siding upkeep you need, and its frequency, depends on the type of siding your home has. That's why we've tried to list some useful home siding maintenance tips according to specific siding types. We're sure your siding will stay beautiful and offer its protection for years to come. So, let's begin.
Vinyl siding maintenance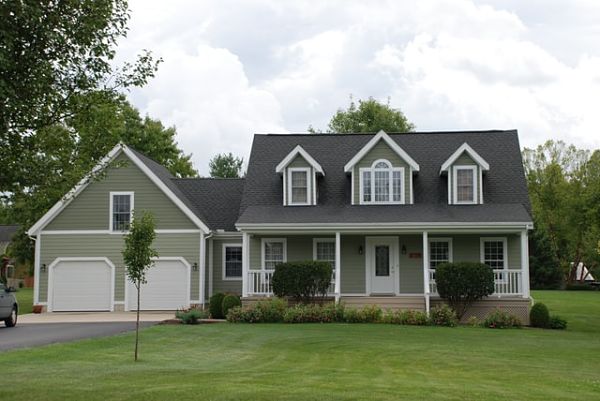 Of all the types of exterior siding, vinyl siding is perhaps the easiest to maintain. With regular upkeep, vinyl siding can generally last for 10 to 20 years. Of course, its lifespan depends on several variables — including the amount of sun your home receives, your local weather conditions, and other impacts from the forces of nature.
The key to vinyl siding upkeep is to fix any problem at the earliest. For instance, if a piece of siding comes loose, it may flap in the wind and curve over time. Once it gets bent into a different shape, it won't go back on and will need replacing.
As far as vinyl siding cleaning is concerned, it's a good idea to hire a professional to clean vinyl siding by using a pressure washer. The best time is either before or after summer. Pressure washing will help remove any dirt as well as insects and spiders that live in the small ledges made in the siding stair-steps.
To remove dirt from your siding (mostly by the blowing wind and the elements), it's a good idea to run a broom over it once in a while. A good washing once a year will make a lot of difference to the way your vinyl siding looks.
When painting your vinyl siding, remember to use high-quality exterior latex paint — preferably in a light color. Avoid dark colors that may draw in the sun's heat and cause warping.
Wood siding maintenance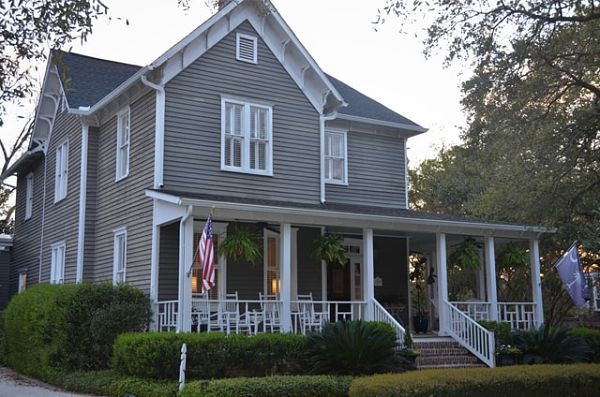 Wood siding needs to be repainted every three to seven years and stained every four years. Having said that, how often you'll need to restain or repaint wood will depend on your weather conditions and how often your house suffers damage.
For instance, if you live in any of the mountain states where the sun and snow are particularly vicious, you might need to have your wood siding treated more often. Not so much in a region with temperate climates.
When it comes to wood siding repair, always address the underlying problem before you repair the siding. Make sure the issue doesn't crop up again later. If you see cracks and holes in your wood siding, it needs to be fixed. Otherwise, it will allow moisture and pests to get in. Re-nail those loose sheathing, replace the rotted elements, and patch any holes or gaps on the underlying surface.
Professional help is the best way to go about repairing your wooden siding. Especially if your home has multiple stories. A licensed siding contractor will have the necessary special equipment and protective gear to deal with the heavy and awkward type of work.
As a proactive measure on your part, look for any overgrown tree roots or damaged rain gutters. And, check the slope of your yard landscaping to make sure it's directing water away from your house's foundation.
If you have composite wood siding, it's best to clean the panels regularly to prevent debris buildup, algae, mold, or mildew. Composite siding can typically last up to 30 years. It needs repainting every five to 10 years.
Read more: Cedar bevel siding
Stucco siding maintenance
More often than not, your friendly woodpeckers tend to attack stucco siding. And then the holes they leave in your siding walls will make siding replacement necessary.
Also, keep in mind that stucco siding tends to be very porous. Things like tree sap or mold can easily damage it. Even a drink spillage can stain your stucco siding rather quickly. It's best to thoroughly clean your stucco siding at least once or twice a year. You may use a degreaser or bleach. Be sure to test the cleaning solution on a discrete spot first.
Read more: Best house siding financing for good & bad credit
Metal siding maintenance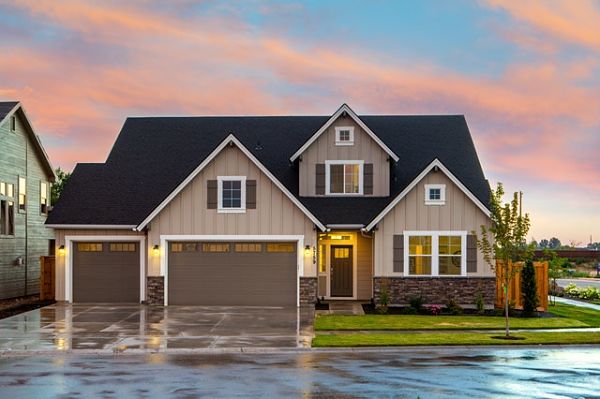 The problem with most metal siding is that it may begin to rust if damaged. Keep in mind that aluminum siding is easier to clean than steel siding. If for some reason a part of your metal siding is rusting, scrape it off and coat the area with a sealant.
If you have painted your metal siding, make sure the paint doesn't peel or start to chip. If it does, scrape and repaint it with a soft-bristled brush. It will preserve the life of your siding.
Fiber cement siding maintenance
Such a kind of siding is made by blending cement, sand, and cellulose fibers. The best feature of fiber siding is that it can be designed to mimic wood, stone, or even brick siding. While it's long-lasting and low maintenance, you need to inspect it annually — looking for signs of damage, cracks, peeling paint, warping, or mildew.
For cleaning the siding, you can wipe it down with soapy water or rinse it with a garden hose. And, yes, only use exterior-grade acrylic paint for your fiber cement siding.
Read more: Board and batten siding
General home siding maintenance: Some more useful tips
As with maintaining other parts of your home, your siding installation too needs upkeep. After all, you'd want to keep it looking its best and protect your investment. Regardless of the type of siding you have, its maintenance is extremely important.
So, here are some general upkeep tips for all siding options:
If you have vinyl, metal, or composite siding, you should pressure wash your homes once a year. 
Those with wood siding must use a gentle power washer to remove the pollen, cobwebs, dirt, or mildew buildup annually.
To maintain your exterior siding, regularly inspect and re-apply caulking or sealant, mortar, and stucco if required. 
Repair cracks at the earliest to prevent water and moisture from penetrating your wall cavity. You should also repair any visible cracks before cleaning or getting the siding power washed.
Use gentle products to clean your siding. Generally, soapy water helps to clean sliding easily. A good vinyl siding cleaner (all-purpose) can be prepared at home by mixing 70% water and 30% white vinegar. If you're looking for a stronger solution, mix together one-third cup laundry detergent, two-thirds cup household cleaner, one quarter liquid laundry bleach, and one gallon of water.
Keep vegetation away from your exterior siding. 
Make sure your irrigation system is directed away from your house.
Keep your rain gutters clean or else the dirty water and debris will overflow onto your siding.
Read more: What is hardie board siding
Last thoughts
Your exterior siding takes the brunt of nature's constant attacks. Whether it's the harsh rain, freezing temperatures, dry heat, or snow — the siding protects you against the elements. And not to forget the dirt, pesky insects, grime, stains, mold, and mildew.
Maintaining your siding regularly extends its life and the protection it offers. That's why keeping your siding in good shape should be a top-priority home improvement project for every homeowner.
Read more: A complete guide on how much to budget for home maintenance
Home siding maintenance tips for different siding types
was last modified:
January 3rd, 2023
by
Recommended