How to Decorate Children's Room and Stimulate Them to Study?
Summer is slowly coming to an end and schools and universities will soon open their doors to students. All parents want their child to be the best in class. However, big things have small beginnings. In order for your children to be able to study well, you must create all the necessary conditions for them so that they do not have to be distracted by everyday life and so that their education becomes more pleasant. We have asked some of the best interior designers for ideas on how to decorate a room so that your children would want to study in it and here is what they said.
Choosing a study zone
The designers recommend creating a separate study room so that the child is not distracted by toys and can be focused only on studying. Here, it is at first necessary to provide a comfortable workplace with a chair, a bookshelf, and a table. This is a classic combination of furniture suitable to meet the needs of the child.
Providing study room with furniture
Undoubtedly, the most important aspect when designing a room that would provide some stimulation to study is the arrangement of a comfortable workplace. The designers recommend not just getting tables, but desks that change the angle and height, as well as a chair with an anatomical back.
When choosing a table, pay attention to its height in relation to the height of the child. Be sure to bring your children along with you to the store and make sure they feel comfy. The table is considered to be suitable for the child if its edge is at the chest level of the child, with the legs placed at a right angle. Optimal depth of the work surface should be at least 60-80 centimeters and 120-160 centimeters in width.
Take a look at these guide on How to Organize a Productive Study Space for College Students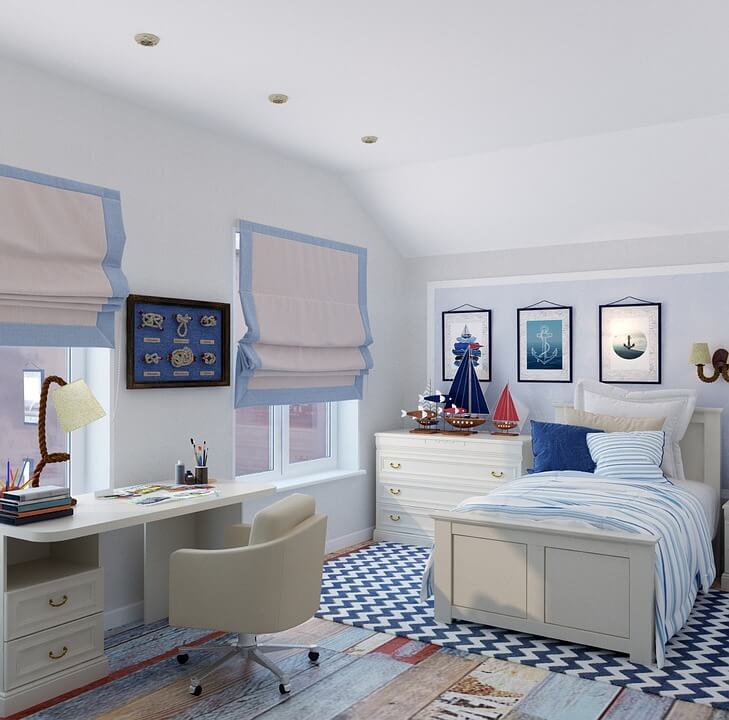 You should settle for a chair that is comfortable for the child's back, and which could remain suitable for your child until senior year. Properly chosen furniture will let children avoid common diseases such as scoliosis and poor eyesight when doing written homework. While on the topic of homework, check out EduBirdy where you can order essays and other papers online. Speaking of table materials, when buying children's furniture, the designers recommend paying attention to the certification that comes with the product, as it must comply with the basic regulations for the manufacture of children's furniture. Often, cheap plastic furniture is unsafe for children because of the presence of harmful substances. The best material you can choose would be natural wood.
It is also important to provide a sufficient storage system around the study place so that all textbooks and notebooks are at hand at the children's fingertips. This way you can teach them to keep things in order.
Lighting
According to the designers interviewed, natural lighting is very important when it comes to decorating a room for studies. The designers note that if the child is right-handed, the desk should be placed near the right wall from the window. However, you cannot do without a table lamp here. When choosing one, you need to pay attention to whether the light covers the entire working surface, is too bright on the eyes and properly fixed on the table.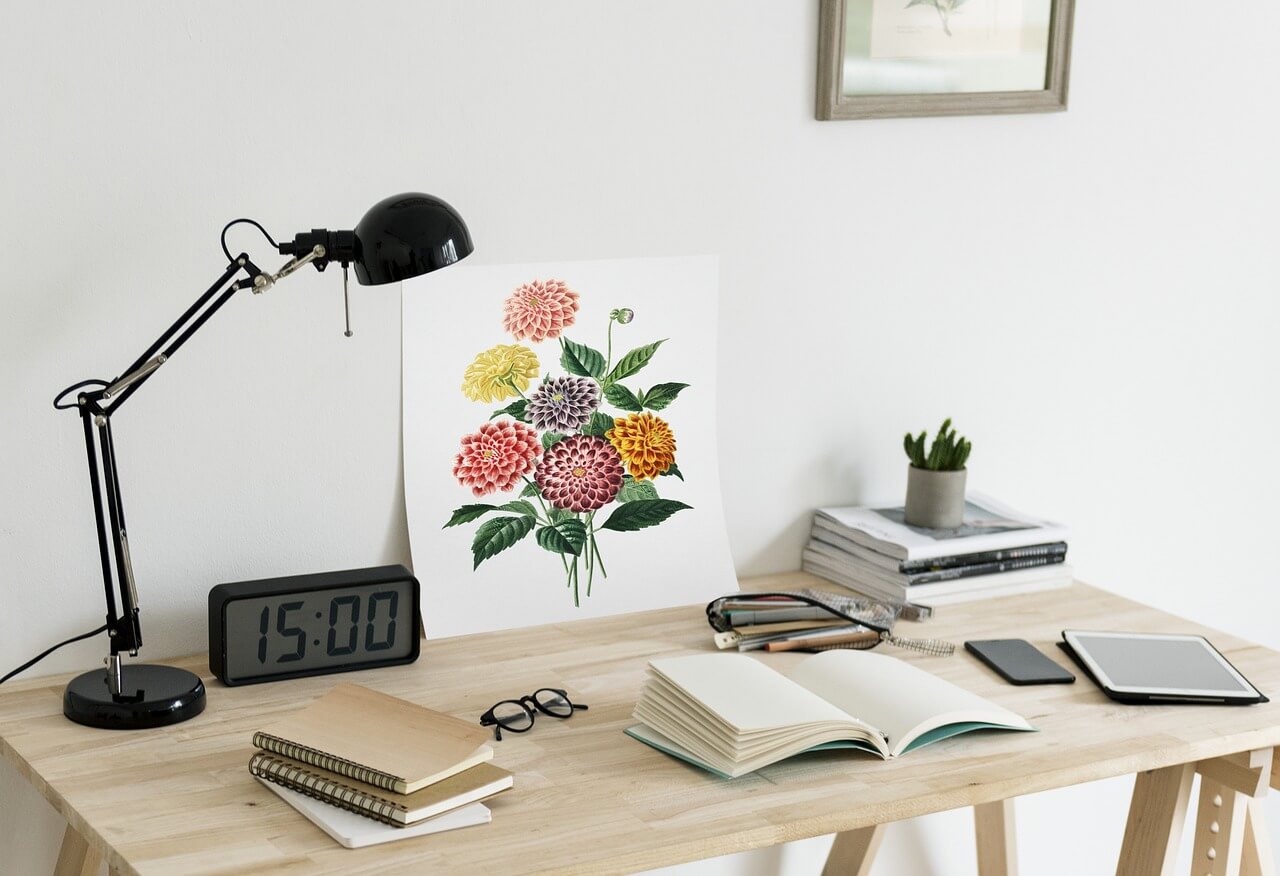 It is also important to choose a light bulb for the lamp. For example, with warmer yellowish light, your eyes get tired quickly. A lamp with a cool color (more than 4000 K) will be too harsh. Therefore, it is better to choose lamps with warm white light (LTB), close to natural. By the way, if the lamp is on all day, it will heat up. Therefore, you should opt out from halogen lamps and incandescent lamps.
Let's see 5 Ways To Transform Your Dorm Room Into A Study Space
Room color
The designers assure that the color that makes you focus is green. It is no accident that the offices of CEOs and libraries are painted in brown and green colors. However, the designers, of course, do not recommend painting the entire interior in green color. It is better to make color accents on the walls, furniture or textiles on the windows.
Around the work area of the child, the designers do not recommend using too bright and motley shades, which can distract the child. Ideal colors for the interior design of a study room, in addition to green, are blue and yellow.
Read more: Design ideas for students who rent
Other things to consider
We encourage parents to think about whether the TV and a computer are needed in the children's room. Despite the fact that most teachers now assign homework that needs to be done on a computer, it is worth thinking about how you will limit the child from video games and aimless pastime on the Internet.
A great way to help the child observe the daily routine will be through special organizers that can be created with the help of magnetic or slate paint, cork boards or cloth. There, you can write down homework, make reminders, and store important records.
The most important thing is that if you have decided to decorate your room, you should get the children involved in the process so they can bring a piece of creativity to it.
Read more: Kids Room Design That Encourages Curiosity and Creativity
How to Decorate Children's Room and Stimulate Them to Study?
was last modified:
August 9th, 2022
by
Recommended