Tips and tricks on how to hire a landscape contractor
Who doesn't like to own a yard that looks straight out of a magazine cover? Whether you want to enhance your property's curb appeal, transform its look, or make sure it stays in top shape — working with a licensed landscaper will get you the desired results. So, how to hire a landscape contractor who's excellent at the job? Well, this guide will help you prepare, research, and hire the best landscaping contractors in your area.
The first step when hiring a landscaper is to understand your landscaping requirements. That is, whether you actually require a contractor or want to hire a landscape architect or designer. Which type of professional you hire depends on the scope of your landscaping project, your budget, and the project's size.
Then, you need to zero in on the best options by asking the right questions. Once you find a good fit, your home improvement project will be a lot easier to tackle.
To help you navigate the hiring process and maximize the success of your yard's makeover, we have some vital pointers for you to follow. Keep in mind that your preparedness is directly proportional to how smoothly your project will go.
What does a landscape contractor do?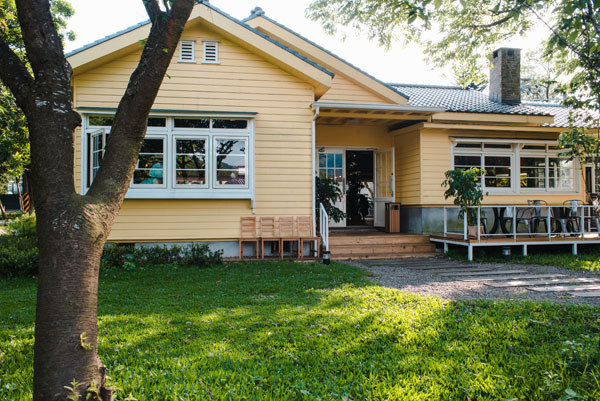 While small, independent contractors help you with minor projects such as spring planting, installing lawn drainage, installing a sprinkler system, or even spreading mulch, large-scale landscape experts or landscaping companies create a comprehensive landscaping setup — transforming your entire yard.
The average landscaping cost for residential properties is approximately $3,300. Of course, it depends on the type of service you need and the scope of the project.
The table below will give you a good idea of how much popular landscaping projects cost on average:

| Types Of landscaping | Average cost |
| --- | --- |
| Landscape architecture services | $1,000 to $4,600 |
| Landscaping designing | $460 to $1,000 |
| Installing sod | $1,000 to $2,700 |
| Landscape curbing | $700 to $1,700 |
| Hydroseeding a lawn | $1,000 to $4,000 |
| Leveling or regrading lawn | $1,000 to $3,000 |
| Laying landscaping rocks & stones | $700 to $1,700 |
Need help to achieve your landscape dreams? Use Kukun's Find a Pro tool for the most reliable professionals!
What questions should I ask before hiring a landscape contractor?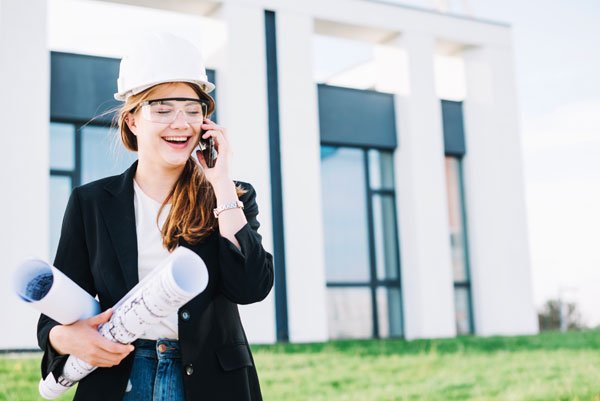 It's extremely important to discern if the landscape professional you're about to hire has the right qualifications, landscape industry certifications, state licenses, and contractor's insurance — among other requirements. Once you've checked their certifications, you can ask your landscaping pro some of these questions:
1. Are you fully insured?
If you want someone doing any kind of work in or around your home, it's important to ensure that they have proper insurance coverage. A contractor's general liability insurance policy is crucial in case something goes wrong with the landscaping project, and someone gets injured on your property.
Note to self: Just imagine the safety hazards of a landscaping job! Your landscaper is going to be moving heavy plants and trees, operating machinery on your property. You definitely do not want an accident putting a deep dent into your or your contractor's finances.
2. How long have you been in the landscaping business?
The contractor you hire should have the experience, manpower, and expertise to handle your home project. You don't want to hire someone who offers more but doesn't deliver.
Note to self: Check their online reviews and client testimonials to see if they have a good standing in the industry. If you're hiring a landscaping company, check if they have a long-standing office and an updated website.
3. Do you have crew members who are industry specialists?
It's always advantageous to have specialists on board as crew or subcontractors. For example, an arborist will know best when it comes to planting trees. A horticulturist's expertise will be helpful in understanding plant species, or which plant works best in which region of the country.
Note to self: The more experienced the landscaping crew is, the fewer hassles it will be for you.
Read more: Best trees for your front yard to achieve more privacy
4. Will you be a part of the project until completion?
It's best to get a timetable for the completion of your lawn project. That will give you a clear idea of the timeline you can expect, and you won't be waiting forever with a half-finished front yard landscaping.
Note to self: Remember to include the start and the expected completion date of the project in your contract. Let the work begin only when you and your contractor have signed the contract.
5. Will you provide a drawing of your plans?
A drawing or a design sketch of the landscape plan will be a helpful tool in ensuring that you are getting exactly what you desire. It's a good idea to ask each bidder to provide you with a design sketch — even if it comes at a fee.
Note to self: Ask for photos of projects they've done on similar types of landscaping.
Read more: Construction bidding guide for home improvement project
6. What's the guarantee?
Most reputable landscaping contractors are willing to guarantee their work for at least two years, some even for five! Make sure you get a sufficient guarantee. After all, it's your hard-earned money!
Note to self: Remember to ask about separate warranties for plants and landscaping structures such as pavers, water bodies, etc.
Looking for home landscaping loans? Kukun provides easy landscape financing.
7. What is the installation process?
This question is the most important one and requires a detailed answer from your contractor. In fact, you can break it down into a few categories:
How are they going to build your project?
What landscaping materials will they build with?
What equipment will they use?
Note to self: It's always a good idea to hire a landscape professional who is able to give you clear construction details about how they plan to go about each type of project. If they're not able to do so, consider it as a red flag!
Residential vs commercial landscape contractors: What's the difference?
As is apparent, businesses and homeowners have very different needs when it comes to landscaping. While residential contractors emphasize more on style and are flexible, commercial landscapers follow standardized construction plans and focus more on function.
Residential landscapers are more flexible in their designs, and can generally work on short notice. Their area of expertise is narrower — offering services such as lawn maintenance or driveway paving, or simply planting trees. They are also less expensive to hire!
Commercial contractors are more rigorously vetted. Generally, they are hired more on the basis of monthly contracts than for just one-time projects. They offer a wide range of landscaping services and cost more.
Read more: Forms needed to hire an independent contractor
How to hire a landscape contractor: Some important steps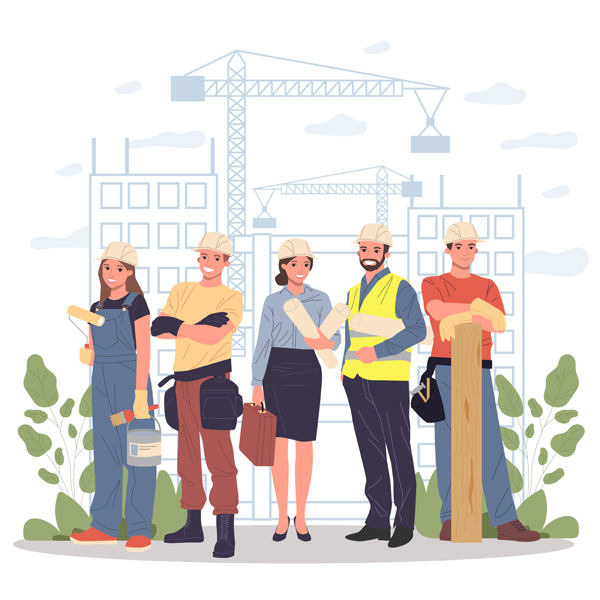 Do complete research, and get ideas as well as inspiration from the web.
Collect pictures of gardens, patios, swimming pools, or fire pits that you want.
Contact several landscapers in your area.
Make sure the response time is less.
Get written cost estimates.
Check references, licensing and insurance, and Better Business Bureau ratings.
Select the best landscaper.
Discuss your project in detail — including construction procedures, start dates, and job duration.
Verify all project inclusions or omissions.
Sign the contract — mentioning the payment schedule.
Approve landscape designs and samples to make sure that you and your landscaper are on the same page.
Read more: How to get a landscaping estimate, and why is it important?
Last tip
Know exactly what to expect before you begin work on your landscape project. While working with landscaping professionals, it's important to set up some ground rules such as ensuring the contractor works consistently (at fixed hours), pre-approval of design plans, etc.
Do remember to have regular check-ins with the contractor and the crew to make sure they have what they need to complete the work. Last, but certainly not least, treat them courteously and offer maximum comfort.
Read more: How much does landscaping cost? Here's a complete cost guide
Tips and tricks on how to hire a landscape contractor
was last modified:
August 26th, 2022
by
Recommended