For the past 2 years, we have all been locked in our homes with our kitchens at our disposal. Quarantine baking, cooking, and snacking have undoubtedly caused a majority of us to gain a few extra pounds. Although this makes sense due to the lack of physical activity and increased stress levels, it's time to turn the tables now, as we head back to normality.
Fitness should be convenient
The Covid'19 period saw a growing trend of buying a few pieces of gym equipment among fitness fanatics to stay on track with their goals and we believe that home gyms shouldn't just be limited to such enthusiasts, millionaires, and sportspersons. Taking care of our bodies is a necessity, not a choice. And it should be convenient and fun at the same time.
A home gym in your backyard can certainly motivate you to be more concerned about your body as you cut the commute down to less than a minute, no need to hire a babysitter for the kids, and no time limitations.
Custom sheds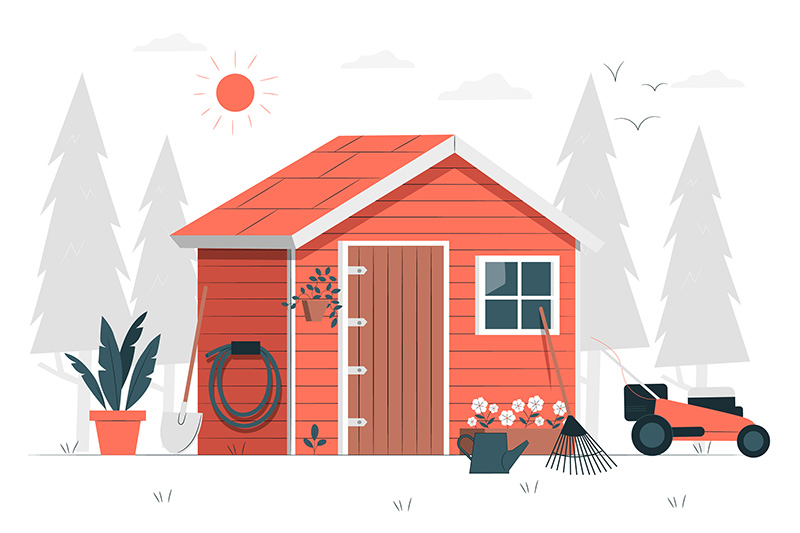 Most apartment complexes come with a gym but homeowners do not get that luxury, most. However, they surely have backyards to turn into a personally designed gym. There are several online trusted websites to get in touch with experts who can build you a custom shed to fulfill your needs too.
You can manage the space with some gym equipment, extra storage, a home office, and whatnot. Some sheds give a 30-year structural warranty, so, for example, in Texas, a modern-looking, quality shed for sale in San Antonio will be easy on your pocket and built to last.
Affordable Gym Equipment
A lot of people back off only with the fear of expenses of the equipment as the majority of them may not be easy on the pocket for some.
Yet, if you are successful in attaining equipment that is maintained and refurbished by professionals, it can ensure that each one is in great shape to last you a long time. Be it fat loss with cardio equipment such as a treadmill, elliptical, stepper, and climber or strength training with plate-loaded machines and benches. You will surely find your favorite item on a budget only if you give some time in looking for it online.
Additionally, if you have any old equipment that you would like to sell or trade in for an upgrade or get your equipment serviced, maintained, or repaired, refer to online used gym equipment stores.
Plan your home gym equipment just right with our estimator tool.
Can you transform your current shed into a gym?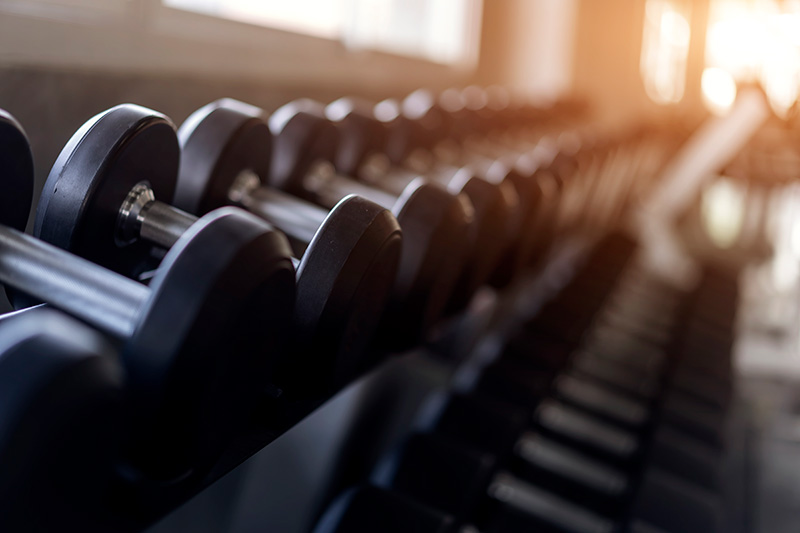 The straightforward answer to that is yes! You are capable of doing it. However, your shed will need a few nice touch-ups before heading towards mainstream work. Starting with the foundations, check if all the sides are in sustainable shape and it's painted well. Colors do matter a lot, choose colors wisely. Try to choose the ones that make you feel fresh. Turn it into a safe-built space with proper ventilation, suitable flooring, lighting, and electrical connections for powering the gym equipment.
Creativity is the key here, and there's no denying this fact. No matter how small the shed is in your backyard, be creative enough to transform it into your iron paradise.
The process
The first thing that you need to figure out is what you want in your ideal home gym. Look at a few examples before taking the hammer into your hands. Take suggestions from the people around you and look at the sheds that have already been transformed.
One thing to take into account while making these decisions is space:
How big is your present shed or how big of a shed do you want to build?
Will you contribute some or all of the space to a home gym?
What layout will work best?
It is obligatory to have know-how about the general sizes of the equipment. If you're a beginner, don't go for very heavy equipment as they will be of no use at the start.
Once the key decisions are made, you can now work with your contractor and start the construction or renovation process. Get some Pinterest inspiration along the way for your gym aesthetic and a full-size mirror for progress photos. It's stiff to exercise in a gym without a mirror, right?
You always want to look at yourself, the progress you've made, it's cherishing right? That's what keeps you going. Make sure you get yourself mirrors of the perfect size and quality, as the pictures you'll be taking there are the memories you'll look back to someday. Don't forget to invest in a good security system to protect your den too. What's the purpose of investing so much when you're not even able to protect it.
Find out how much your home gym will cost with our estimator tool.
Why should you build a home gym?
In our fast-paced lives, most of us have forgotten that we come first. The quality of everything we do depends on our mental and physical state. Our well-being directly affects that of our families and the people around us. Working out is the best way to tap out mental stress and improve one's physical health.
A home gym is an investment that pays itself off within a year but we reap the benefits for years to come. The biggest advantage is the ease, be it 2:00 pm or 2:00 am, you can safely get in a workout without disturbing the rest of the family or having to leave the house and kids unattended.
For all of those people who haven't started their fitness journey just out of fear of being judged, you get a private space to work on yourself and gain back your confidence. Rain or Sun, there is no excuse to skip gym day.
Read more: Flat roof sheds
How to turn a shed into a gym?
was last modified:
April 3rd, 2023
by
Recommended