Everything you need to know about an HVAC inspection
A faulty heating, ventilation, and air conditioning system can be a major headache for a homeowner. Not only does it mean unnecessary, sudden expenditure but also a huge inconvenience – especially during extreme temperatures. A regular HVAC inspection – as part of your home maintenance checklist – is the answer to avoid such sudden failures. It helps you expect the unexpected and take measures to keep it from happening. You don't have to wait until the last hour to find out from a technician that your system is about to die.
What's an HVAC inspection, and do you need one?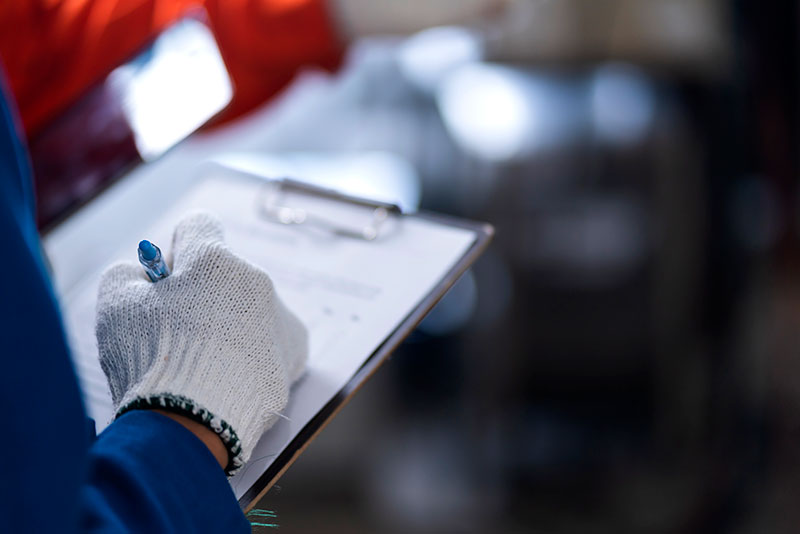 This type of inspection is used to evaluate the working parts of your home's cooling and heating systems by a licensed HVAC technician.
If you're moving into a new house, an HVAC inspection is a good way to determine the age, maintenance, and functioning of every electrical component of the existing HVAC system. Most importantly, the process helps inspect all the safety mechanisms in the house.
For existing homeowners, an annual or biannual HVAC inspection helps reduce the likelihood of expensive repairs or unplanned replacements. It's a great way to avoid the stress of dealing with old, malfunctioning HVAC systems. And, prevent any surprise expenses. Furthermore, it improves the home's energy efficiency and indoor air quality.
How's a home inspection different from an HVAC inspection?
A standard home inspection helps discover any glaring problems with a house that a buyer is interested in. An inspector assesses the roofing system, structure, and the home foundation. They then check the plumbing system, electrical work, and HVAC equipment to see if they are working or not.
An HVAC inspection is a more specific evaluation by an HVAC technician. It goes beyond checking if the heating and cooling system is turning on and off.
What does an HVAC inspection entail?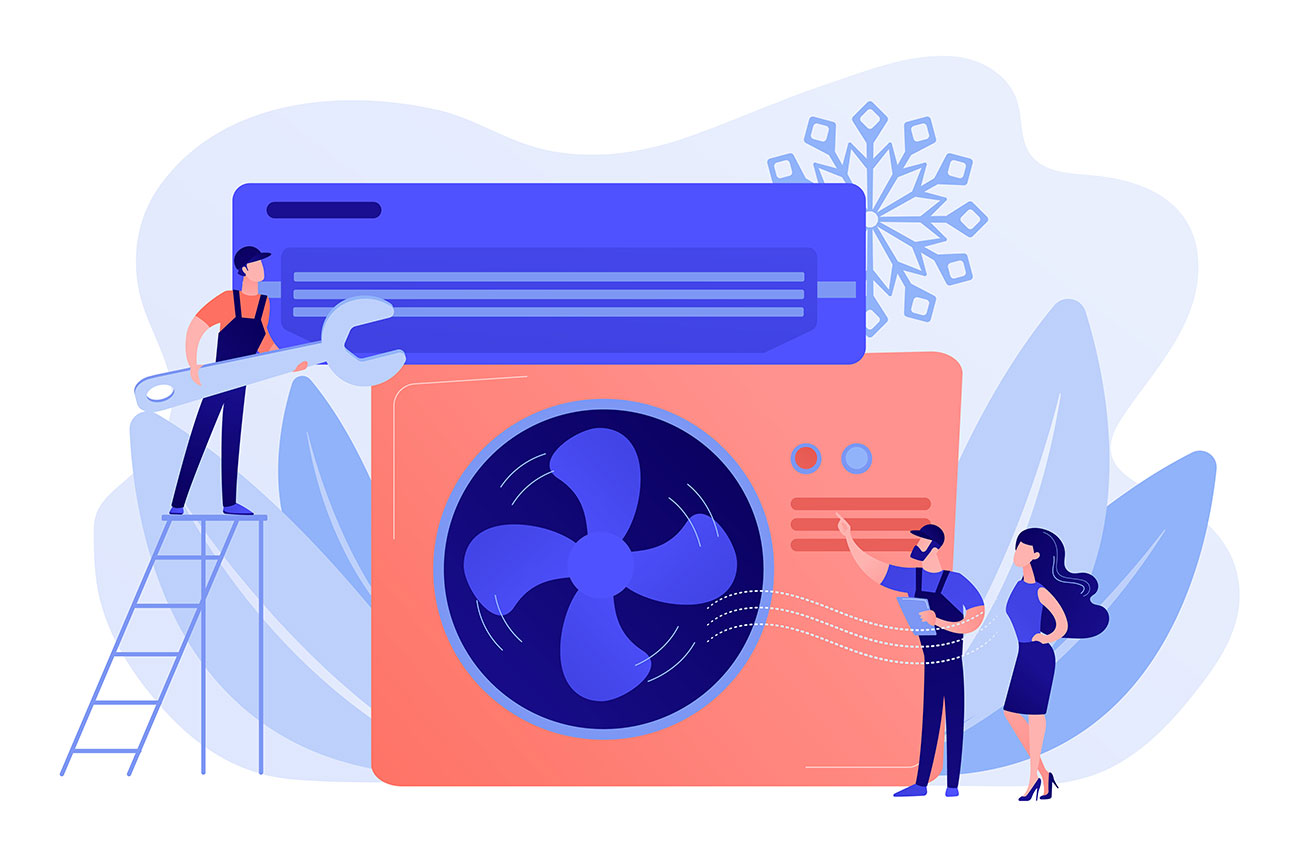 The ultimate goal of such an inspection is to ensure 100% home safety and determine if the furnace, electric heater, air conditioner, and heat pump are meeting comfort standards. Keep in mind that a poorly maintained HVAC system will not be as energy efficient as it should be. Since it will have to work harder to achieve the desired home comfort, it will require more energy. This will eventually lead to higher energy bills.
An HVAC inspection typically covers four main components.
Air conditioning system
Electric heater
Heat pump
Gas furnace
During an inspection, the professional will check the built-in safety measures inside the home appliances to eliminate any safety hazards. They will ensure that all the parts of the system are clean and well-maintained, and working properly.
Furthermore, they will thoroughly look at the vents, ducts, and flues for any dirt and dust buildup – to make sure they are clean, undamaged, and unclogged. In case any HVAC repair work, replacement, or duct cleaning is required, or if there are visible signs of aging or improperly sized appliances, the technician will alert the homeowner.
What are the HVAC diagnostic check steps?
A thorough inspection would mean checking thermostats, electric connections, and all moving parts to make sure they are not past their prime and are functioning well.
The pro follows an HVAC inspection checklist:
Checks coolant level and pressure levels.
Ensures ideal working of the thermostat, surge protectors, and evaporator coil.
Evaluates the electrical system – tightening electrical wiring, contacts, capacitors, and relays.
Measures voltage drops and current flow.
Cleans condenser coils, fan motor, and blades to maximize airflow.
Checks the refrigerant and lubrication levels to reduce friction.
Analyzes equipment age and condition.
Looks for any pest infestation.
Cleans or replaces air filters.
Checks condensate drains to prevent water damage.
How long does an HVAC inspection last?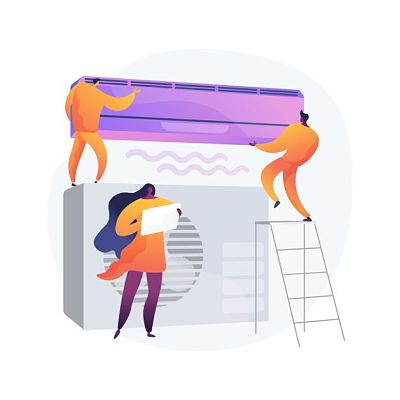 You can expect the inspection to take anywhere between one hour to two hours, on average, for a one to three-zone heating and cooling system in a residential property. The exact time may depend on your home size and the HVAC systems.
How much does an HVAC inspection cost, on average?
The pricing will depend on the inclusions and HVAC services offered by the company that conducts the inspection. Having said that, a thorough HVAC inspection during a home-buying process may cost you between $200 and $450. A standard biannual inspection or a "tune-up" may cost you around $80 to $150.
Is an HVAC inspection worth it?
Yes. A regular HVAC tune-up by a certified professional will save you a good amount of money in the long run. This small upfront cost will help you maintain your HVAC systems and avoid emergency repairs and breakdowns. More importantly, you can enjoy a longer lifespan for your appliances, lower utility bills, and peace of mind.
When should you schedule the inspection?
It's best to schedule your HVAC tune-ups twice a year – before the beginning of every heating and cooling season. It's a safe way to ensure that your HVAC units are working efficiently before the weather gets too cold or too hot.
Keep in mind that routine cleaning and maintenance, and timely repair or replacement, will ensure better performance, higher energy efficiency, and longer equipment lifespan.
Read more: How to check smoke detector
Last thoughts
An HVAC system inspection helps evaluate and boost the efficiency and condition of your heating and cooling units. It helps you identify the potential problem areas and resolve them at the earliest. A seasonal HVAC inspection will help you enjoy maximum home comfort throughout the year!
Everything you need to know about an HVAC inspection
was last modified:
September 27th, 2023
by
Recommended