Important Things to Consider in Electrical Work When Renovating
When it comes to a home renovation project, you will be involved in all the planning and renovation process. You may be renovating your home for a profit or for other reasons. Many times homeowners forget one of the most basic things – electrical system. It is important to take this system seriously to ensure that the project is both efficient and safe. Here are all the different things that should be considered in electrical work when renovating your property.
1. Need for Power Upgrade
Old panels can be outdated and may not allow adding circuits. They could be of lower quality and need replacement. Older homes have electrical systems don't have the power to handle the latest devices and appliances. So a home renovation may also require an electrical service upgrade to boost the capacity of the current electrical service.
Read more: Electrical panel box (Can anyone replace it?)
2. Add More Outlets
One of the reasons homeowners consider renovating their home is to accommodate more members. Another reason is that your needs have increased. So when renovating your home, you should also consider adding more outlets. The additional outlets can serve a wide range of purposes including the following:
Operating video games and TV in kid's rooms
Operating computers and peripherals in your home office
Adding outlets to outdoor spaces
Adding more outlets to kitchen for new appliances
If you have been using extension cords to meet your daily electrical requirements, it is important that you add new outlets in the right areas.
3. Install Ground Fault Circuit Interrupters (GFCI)
GFCIs are safety devices that can protect your family from accidental electric shocks, especially in wet conditions. So when you renovate your home and if it already doesn't have these systems, make sure to install them. In fact, they are required under code in areas like kitchens and bathrooms where you come in constant contact with water.
Read more: GFI vs GFCI
4. Upgrading Electrical Wiring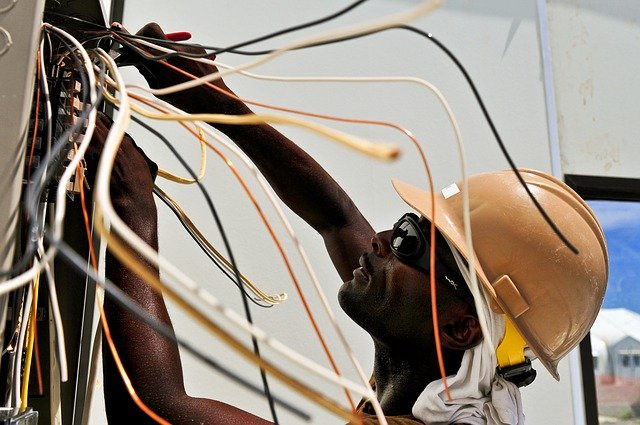 Depending on the age of your home, you should also consider upgrading the electrical wiring. The old wiring may not prove to be reliable when supplying power to the latest appliances. A home renovation can be the perfect opportunity to upgrade your old aluminum wiring or K&T wiring so that it can handle the demands of the latest technologies. The result can be enhanced efficiency and safety.
Read more: Aluminum wiring in homes
Additional Tips
Make sure to follow these relevant tips when renovating your home:
Create a list of the appliances and devices you will be using so that the electrical system should match your specific needs. This list should be used for creating a detailed plan for renovation.
Make sure to check the local codes and permits. Remember, the codes set the standards for the type of wiring that can be used and the number of outlets that can be installed in each room.
The current infrastructure should be considered so that no damage is caused to the existing wiring or plumbing.
When renovating an older home, it is best to find a licensed electrician who has knowledge and experience of working in older buildings.
While following these tips, it is recommended to put everything in writing. You can never know when things can get confusing. If you have things in writing, it will become much easier to keep track. When replacing electrical systems, it can also help by ensuring that they integrate well into the looks of the house. Today, you can find hardware that can match almost any décor.
So when renovating your home, make sure to follow the above-mentioned tips and consider all these electrical factors. It will be best to spend more time planning than executing that plan.
READ MORE: HOW AND WHEN TO UPGRADE ELECTRICAL PANEL EQUIPMENT
Important Things to Consider in Electrical Work When Renovating
was last modified:
November 24th, 2022
by
Recommended