Decorative wall moldings: Understanding judge's paneling
Decorative wall moldings have been a part of interior design in homes for what seems like forever. It isn't uncommon to see wall trims like chair rails as well as ornate crown moldings on the roofs of living rooms and dining rooms. In this short read, we're going to introduce you to another type of decorative moldings: judge's paneling.
What is judge's paneling?
Judge's paneling refers to wooden panels that are used to make up a portion of a wall or in some cases, entire walls themselves. A recurring pattern in judge's paneling is the use of square or rectangular panels.
How does it differ from wainscotting?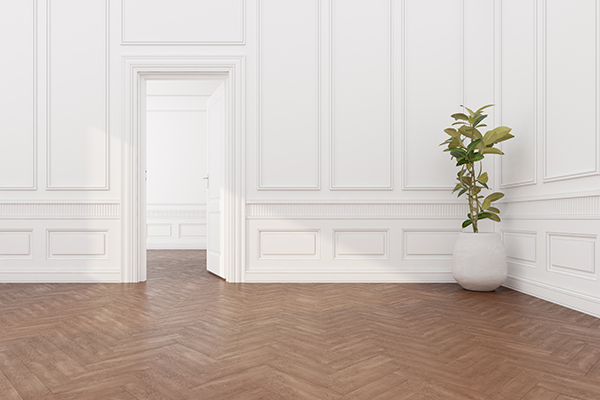 Judge's paneling is often confused to be the same as wainscotting, but there are some distinct differences.
Wainscotting refers to decorative wall molding that is usually at chair rail height from the ground up. In some cases, wainscotting may extend up to half the wall's height. Popular materials used for wainscotting include wood, MDF, PVC, metal, and POP.
On the other hand, the judge's paneling is not limited to the height of a chair rail and can often cover entire walls. The materials used are the same as wainscotting, but wood is an all-time favorite.
Which one should you choose?
Whether you choose wainscotting or judge's paneling depends on the look you want to achieve. The key is in maintaining equilibrium with the rest of your home. If your home has a modern theme with sleek decor, ornate wainscoting will look out of place, while paneling will fit right in. Wainscotting is great for breaking up the length of a wall, while paneling transforms the entire wall.
Types of paneling
Paneling uses interesting wood types, such as ebony, zebrawood, teak, and mahogany, as well as veneers of traditional wood types. Panels are available in varying sizes, depending on the design you have in mind.
If you want a formal-looking room, using raise or beveled panels for a three-dimensional effect will help serve the design. For a more modern and sleek look, install panels horizontally.
The use of planks instead of panels will allow you to even incorporate herringbone or diagonal designs. If you want to build an accent wall, consider using reclaimed wood panels for a weathered, lived-in look.
Cost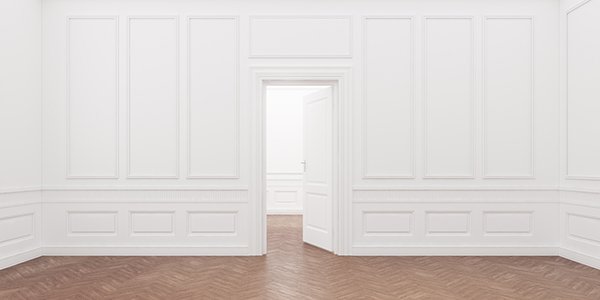 The cost of judge's paneling depends on the quality of panels that you choose. While cheap faux wood panels may come for as little as $10 per panel, more expensive panels made of real wood veneer may go up to $45 per panel.
The cost of materials alone for a judge's panel wall may vary from a low of $150 for cheaper materials to $350 for mid-range panels. If you're looking at hiring professionals to handle the installation of the panels, expect to pay an additional $350 to $575 per square foot. This would bring the cost of a judge's panel wall including installation to between $500 to $975 per square foot.
Pros and cons
As with all things, there are some distinct advantages and disadvantages to judge's paneling.
Pros
It offers a certain amount of insulation against temperature and acts as a sound barrier as well.
It can be used to cover blemishes on the wall and protect it against further damage.
Judge's paneling is easier to repair than drywall is.
Since it can be easily replaced, you can change the look of your rooms without the need for extensive construction.
Read more: Patching plaster walls
Cons
If you're using proper wood paneling, the wood is liable to rot with extended exposure to humidity and moisture if it is not sealed properly.
Fluctuations in temperature can cause the wood to bulge or warp.
If not properly installed, wooden panels can shrink or split, leaving unwanted gaps.
Read more: How to decorate a large wall
Decorative wall moldings: Understanding judge's paneling
was last modified:
November 22nd, 2022
by
Recommended