Letter to Home Seller From Buyer: A Buyer's Ally
Buying a house can be a challenging prospect, especially in a seller's market. It happens every so often that you think you've found your dream home, but it's off the shelf before you even make an offer. This is because there are often multiple offers on a property that a seller receives at the same time. But there is one ally that could give you the edge in this bidding war that a lot of buyers neglect. A tastefully written letter to the home seller from the buyer.
In real estate parlance, this letter is called a seller's letter. A seller's letter is conceptually nothing more than a cover letter to your offer on the house you want to buy. But it's not just a real estate offer letter that your real estate agent will draft. It's a crucial first step for buyers to introduce themselves to the seller and to express interest in the home. But how can it be more? Let's see how.
1. Write the Letter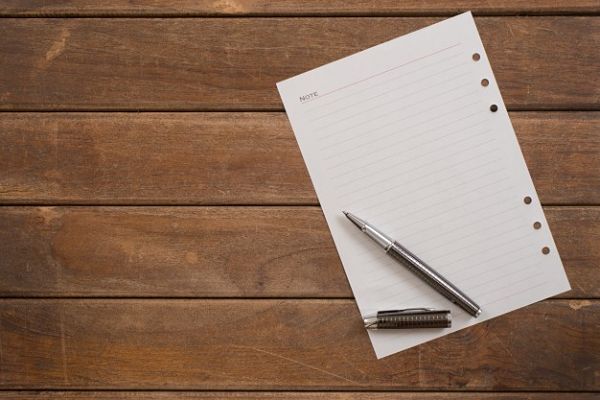 Remember that we're talking about writing a letter, not sending an email or printing out your proposal. The whole purpose of a well-written seller's letter is to develop a human connection with the seller. A hand-written letter shows a genuine interest that an email just cannot. So whip out your finest stationery and start writing.
2. Get the Tone Right
Think about the tone of the letter before you start writing. You don't want to come across as cold and official. Instead, we suggest you keep your tone warm, friendly, and sincere.
Be creative about how you address the letter. Once you've identified the house you want to buy, you already have the address, and the name of the owners will normally be available in the public domain. Make sure you introduce yourself properly, as well as why you're looking at buying the house. For example, if you think the property will be the ideal place to raise a family, mention it. It will go a long way in building a human relationship with your seller.
But keep in mind to keep negativity out of your letter. Sob stories often act as a deterrent in closing real estate deals.
3. Keep Your Language Simple
Skip the fluff and keep it simple. Remember that nobody has the time or patience to read a long, winding story about why you want to buy the house. Stick to the point, but without being rude.
4. Pay Attention to the Little Things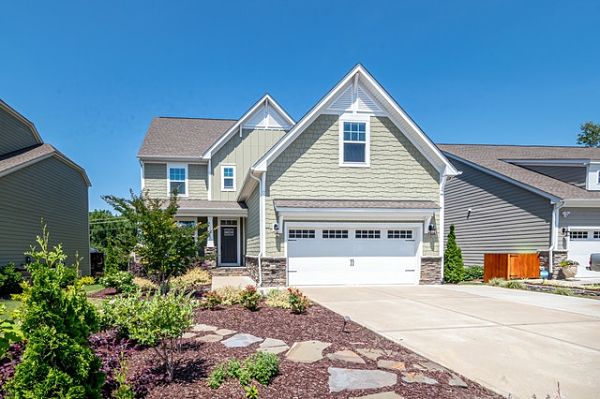 Try and identify things that you and the homeowner can connect on from the curb appeal of the house, or other things that are easily noticeable. It could be similar automobiles or a shared love for flower beds. These are the kind of things that will help you get noticed by the seller even before you make an offer.
Don't forget to also mention why you think the property is a beautiful home. Write about the features of the house you found really attractive. It could be the layout of the living room, the play area in the backyard, or the kitchen countertop.
Talk about how those attributes would suit your family and lifestyle. Everyone loves a compliment, and this has probably been the seller's home for years.
A winning offer is sometimes the one the homeowner can relate to the most.
5. Explain Your Bid
Explain your bid to the seller, even if it's on the lower side. But make sure you're being honest and respectful. You don't want the seller to think you're low balling them. Make sure to also mention where your partner and you stand in terms of home loans and mortgages. Keep in mind that you're trying to win a bidding war, and you want the seller to have confidence in you as a prospective buyer.
6. End the Letter Gracefully
End your seller's letter gracefully. This is your last chance to make an impression, so see if you can throw in a small compliment. Thank the seller for taking the time to read your letter. Request them to consider your offer, and express the hope that you'll hear from them soon. Make sure you leave your contact details for the seller to get back to you.
The Importance of Writing a Seller's Letter
We live in a fast-paced world that thrives on automation and remote connections. A handwritten letter is as much a novelty as it is a personal touch. It shows a genuine interest on the buyer's part, and also showcases human interaction. We've shown you how to write a winning letter. Is it a sure shot way to close on a house? Maybe not. But we'd be very surprised if your letter doesn't make you one of the strongest contenders for the property.
Letter to Home Seller From Buyer: A Buyer's Ally
was last modified:
January 28th, 2022
by
Recommended