7 pros of listing your home for sale in the summer
When it comes to listing and selling a home, timing is everything. If your home hits the market at the optimal time, you can almost count on a fast sale and good price. However, judge your timing incorrectly, and your home can languish on the market for months.
In real estate, conventional wisdom holds that summer is the best time to list your home, and that is true — mostly. Here are seven pros (and five cons) of listing your home for sale in the summer.
7 pros of listing your home for sale in the summer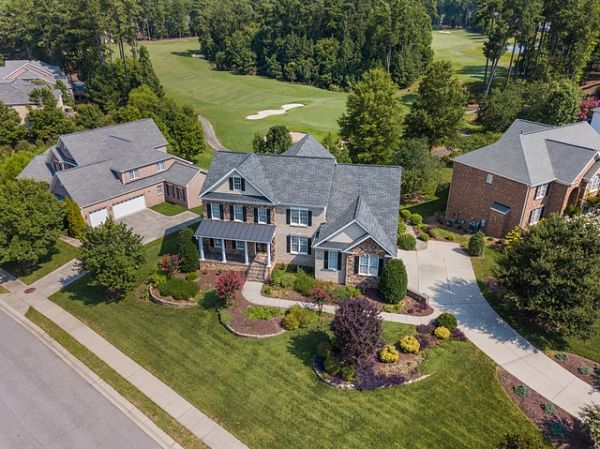 Glorious weather, days off in the sunshine, family time spent relaxing: Who wouldn't be in a good mood and ready to buy a home in the summer?
Here are seven great reasons to list your home for sale in the summer.
1. Hot temperatures = hot sales
Summer is often considered the peak season for home sales due to favorable weather, school breaks, and vacation time. It's easy to be optimistic when the sun is shining and there's extra downtime to dream.
Another big bonus? This increased demand can result in a faster sale and potentially a higher selling price.
2. Sunshine makes everything more beautiful
The summer months provide an opportunity to showcase your home's exterior beauty. Blooming flowers, green lawns, and sunny skies can enhance curb appeal, attracting more potential buyers.
Have a gorgeous outdoor room with a grill, comfy furniture, and plenty of space to relax and enjoy with friends and family? Summer is the perfect showcase.
3. Summertime home inspections are easier
The nail-biting process of undergoing home inspections is generally easier in the summer months. Summer inspections bring fewer weather-related delays and easier access to various parts of the house, such as the roof. Inspectors can schedule and complete their tasks faster, potentially accelerating the sale process.
4. Longer days mean more potential viewings
Summer doesn't automatically mean extended time off for everyone. But longer days do mean even those people stuck in an office still have ample opportunity to drop by after work to see your home in daylight. This can lead to increased foot traffic, too, resulting in more competitive offers and a higher likelihood of selling your home.
5. Buyers are motivated to move quickly
Although the general pace of summer is a bit slower, families with children are motivated to move faster when it comes to buying a new home. No one wants to disrupt the school year with a move. This is especially true for families moving long-distance and changing schools.
Read more: Is now a good time to buy a house?
6. The moving process is easier
During other seasons, moving can be much more challenging. You'll be balancing regular weekday schedules and competing for limited moving resources (e.g., moving companies and self-storage) while working around inclement weather.
In the summer, buyers and sellers alike can enjoy a more convenient moving experience due to favorable weather conditions and flexible schedules. Even the hottest part of the day is manageable with lots of water and plenty of sunscreen.
7. Life can be like a vacation
Who doesn't love to feel like every day is a vacation? Homes listed in popular vacation destinations can provide an opportunity to market your property as a potential vacation rental, attracting additional buyers.
5 cons of listing your home for sale in the summer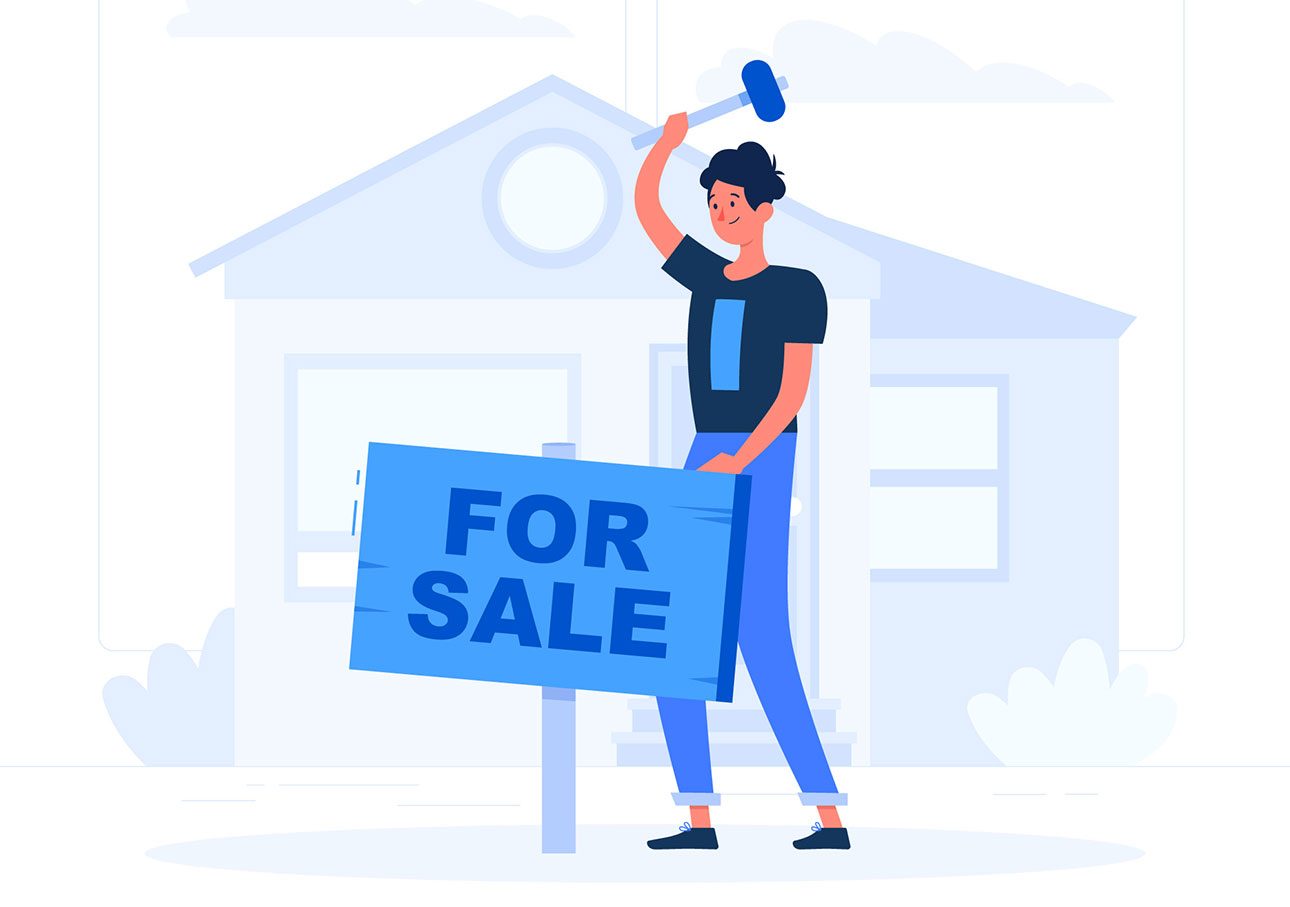 Well, it's not possible to appreciate the sunshine without the rain.
Here are 5 reasons you might want to rethink listing your home in the summer.
1. Everybody's doing it
Turns out, everyone got the memo that summer is a great time to list a home for sale. The popularity of summer as a peak selling season means that there is increased competition in the market. More listings can lead to potential buyers having more options and possibly driving down the price of your home.
2. Specific buyers = fewer people looking
The majority of people looking to buy a home in the summer are families with school-aged children (for all the reasons listed above). If your home is less than ideal for a growing family, this limits the number of buyers who are looking at your property.
3. It costs more to show your home
Even if you like to limit the use of air conditioning on a regular basis, showing your house means potential buyers need to walk into a refreshing blast of cool air in even the hottest months. If you don't have central air conditioning, or you are setting it low to keep buyers comfortable, expect a big utility bill.
4. Scheduling showings can be challenging
Summer is a popular time for vacations, and this may lead to scheduling conflicts for both sellers and potential buyers. Buyers may not be available to view your home or complete the necessary paperwork, while sellers may struggle to accommodate showings while planning their own vacations.
You also need to relocate kids, pets, and clutter for the best possible showing — a challenge when school's out and showings pop up at the last minute.
And don't forget: Even if you are selling without a traditional real estate agent, closing attorneys and other real estate-related businesses often go on extended vacations during the summer, too.
5. Less personal attention from real estate agents
Sellers and buyers sometimes forget that real estate agents are people, too, with families and other commitments outside of their work. Add to this the busy summer season with multiple listings hitting the market in the same week, and it all adds up to the potential for less attention from your agent.
What does this mean for your listing? Possibly less aggressive marketing, driving fewer buyers to your property. You may also notice a slower response time to calls and texts — frustrating at best and sale-killing at worst.
Listing a home in the summer — should you do it?
The simple answer: It depends.
You need to evaluate the location of your home, your real estate professional, and the amount of time you can spend marketing and showing your property. Keep in mind that if you have pets or are living in the home while it's listed, you will need to relocate for showings, sometimes multiple times a week.
But on the flip side of these inconveniences is the potential for a fast sale, well above asking.
Ultimately, understanding the advantages and disadvantages of selling your home in the summer will help you make a more informed decision that best suits your needs and goals.
Read more: Decreasing your home's listing price
7 pros of listing your home for sale in the summer
was last modified:
September 27th, 2023
by
Recommended