Is now a good time to buy a house?
Are you wondering, "Is now a good time to buy a house"? The fact is that the current housing market is giving off mixed vibes for prospective homeowners. It's still reeling under the effects of the pandemic. Since then, there has been a substantial increase in home prices. What's more, the Federal Reserve in a bid to tame this market inflation has hiked mortgage rates. 
Overall, there is a lot of confusion, with many would-be homebuyers willing to wait it out till next year.
If you go by a survey by Fannie Mae Home Purchase Sentiment Index, more than 75% percent of prospective homebuyers are considering this year as a bad time to buy a house.
But the good news is that the real estate market is improving a bit for buyers in many parts of the country – with home prices declining. This is true even for popular West Coast cities such as Seattle and San Francisco. Real estate experts predict that the market will favor buyers in places such as Atlanta, Charlotte, Dallas, and Phoenix by the end of the year.
So, is now a good time to buy a house?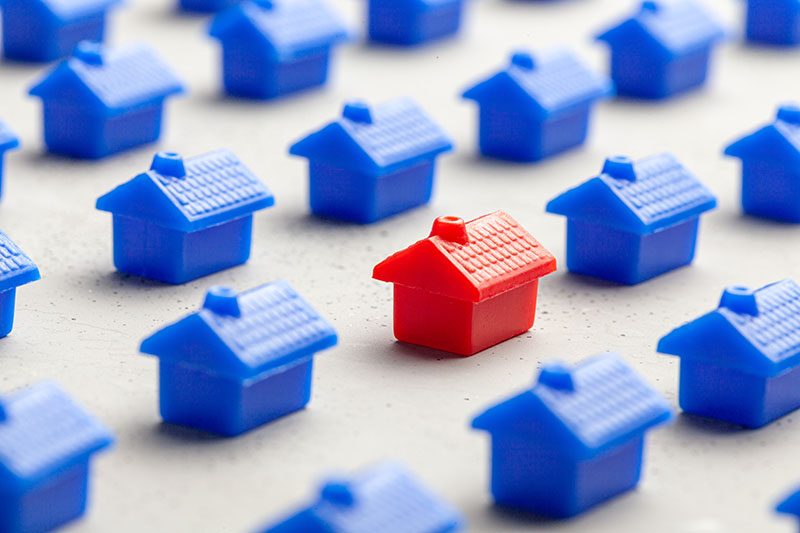 Buying a home is a big financial investment. Regardless of whether it's a good time to buy real estate or not, you should remember that it means that you can start building home equity that much sooner. 
It also means that if mortgage rates increase further, you may be able to avoid the setback. Any additional expense may jeopardize your monthly budget. Not to forget that a rate increase will result in you paying more interest over the life of the loan.
When is the best time to buy a home – 2023 or 2024?
Anytime you find your dream home – that makes you happy to call it your home – is a good time. If there's anything the pandemic has taught us, it's that you can not predict the market all the time. Your home is a long-term investment, if you find one that appeals to you, and you have the means – you shouldn't delay buying that piece of property.
What are the questions that indicate that you can buy a house now?
On a technical level, you must ask yourself a few pertinent questions. And, if the answers are yes, then now may be the right time.
Do you have an excellent credit score?
Begin by examining your credit report and credit score whenever you need to fund your home purchase. Loan lenders give the most favorable mortgage rates to individuals with excellent credit scores of 740 or higher. In fact, according to the Federal Reserve Bank of New York, the average credit score among mortgage borrowers in the first quarter of 2023 was 765. If you can prove that you are a low-risk borrower with a track record of timely payments, you will qualify for the lowest mortgage rates offered by mortgage lenders.
Do you have a good amount of money for a down payment?
Besides ensuring timely bill payments, it's advisable to possess a substantial amount of savings for a down payment. Keep in mind that lenders are more at ease granting loans to borrowers who possess cash reserves that can act as a safety net in case of unforeseen circumstances.
Will you be staying in the house for a long time?
In addition to the initial cost of buying a home, there are additional expenses known as closing costs, which can amount to thousands of dollars. Therefore, it is advisable to ensure with a reasonable level of certainty that you won't be relocating in the near future, or that you will have sufficient financial stability to retain the property or potentially rent it out. Selling a home shortly after purchasing it can lead to significant tax consequences.
Should you wait till next year to buy a home?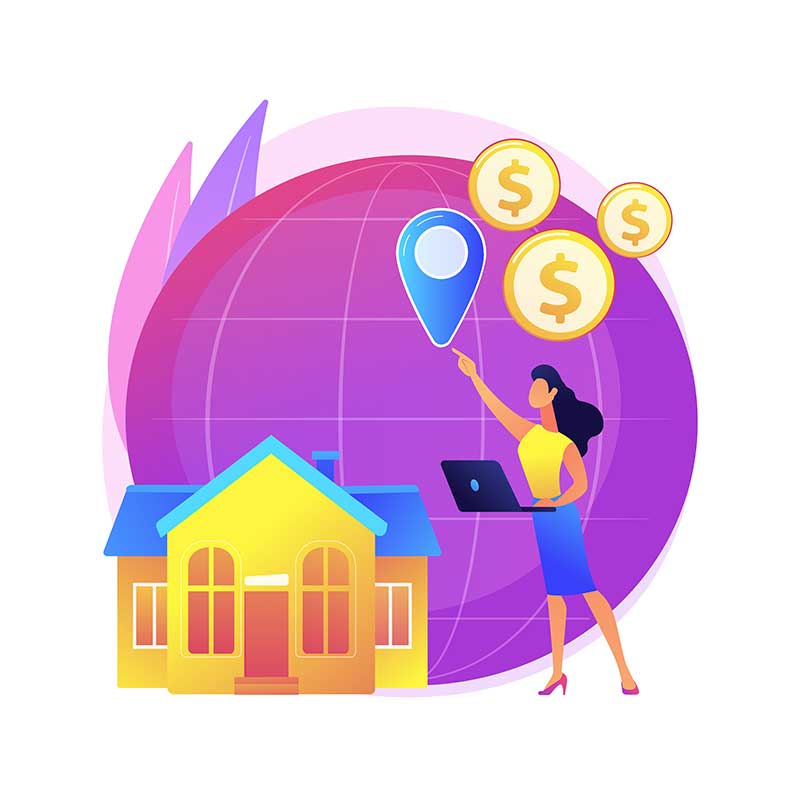 If you're one of those who are waiting for a decline in loan rates, there's good news for you. According to Fannie Mae, there might be a fall below six percent in the 30-year mortgage rates by the end of the year.
But is that enough for you to wait? Yes. let's see why.
Suppose you buy a house worth $350,000 with a 20 percent down payment on a 30-year loan. With the current rate of 6.8 percent interest rate, your monthly payment for principal and interest will be $1,825.
If you wait till the end of this year, or for the higher interest rates to come down to 6.0 percent, your monthly payment will be $1,678. This amount difference can add up to more than $1,700 a year or $50,000 over 30 years. That's a lot of money! It will make sense to wait out the market. However, keep in mind that it's difficult to accurately predict the market.
When MUST you wait to buy real estate?
You should wait to buy a piece of property if:
Home values in your desired neighborhood are dropping.
If the housing inventory in the area is increasing – giving you more choices and a bargaining edge. According to the National Association of Realtors, the housing supply has increased by 1 percent from last year.
If you're expecting growth in your personal finances. It could be a commission, an inheritance, or you're waiting to sell a house.
If your credit score is low, it's best to wait a while and improve it before applying for a home loan. With good credit, you will qualify for better loan terms.
What is the best route to take when buying a home?
The bottom line is that determining whether to purchase a house now or postpone the decision heavily relies on your preferred location and finances. The real estate market is highly localized, exhibiting significant variations and market conditions between different regions, even within the same state.
For example, while the median home sale price in Houston has been stable, the prices in Austin have gone down by over 12 percent in the past year.
In the present homebuying market, it is more crucial than ever to engage the services of an experienced local real estate agent who can assist you in effectively navigating the home-buying process in your area.
Together, you can analyze your financial situation, the market, and whether you should wait or buy right away.
FAQs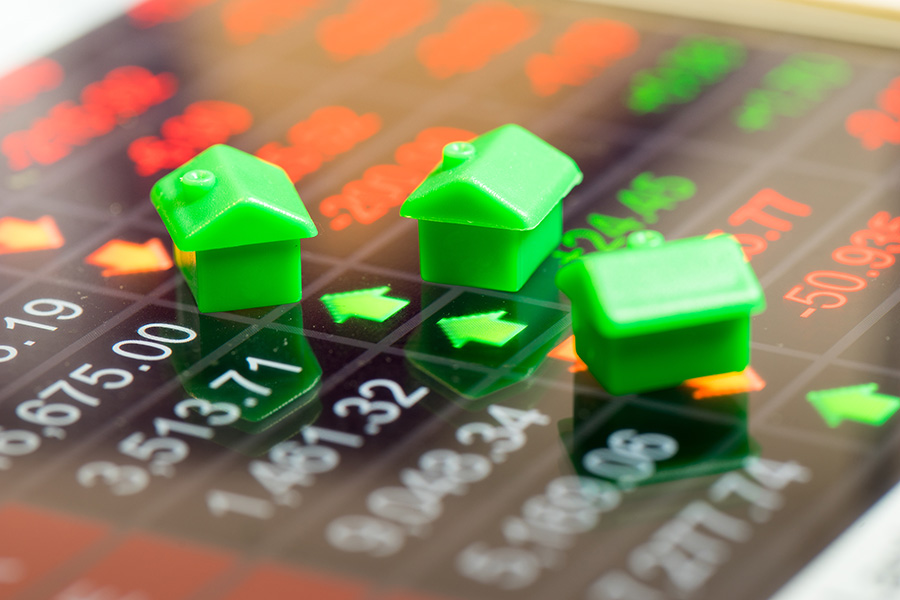 While the odds of a recession may be high, it's unlikely to be as gigantic or catastrophic as the Great Recession. However, there's no denying that the previous year has been a volatile one for real estate. But, experts predict the housing market will not crash anytime soon. That said, keep in mind that buying a house during a recession-like market is a risky proposition for both the loan borrower and the loan lender.
Should you buy and sell real estate at the same time?
Buying a new house while selling your old one does come with its challenges. For example, where would you stay if you were showing or staging your home? How will you find the right buyer if you're busy looking at home listings? You'll need the services of a good realtor and a loan officer to make sure that the proceeds from your home sale go toward your down payment smoothly.
Is now a good time to buy a house?
was last modified:
June 20th, 2023
by
Recommended