During the search for your first home, you're going to learn a lot about becoming a homeowner. The best way to tackle the home-buying process is to find out everything you need to know about buying a house. First, know what you can afford. Take a look at your finances and credit score before making the leap to purchasing a home. You'll also want to become familiar with common terms such as equity and debt-to-income ratio. But above all else, you need to be knowledgeable on one of the most important aspects of buying a home: mortgages and loans.
What is a mortgage?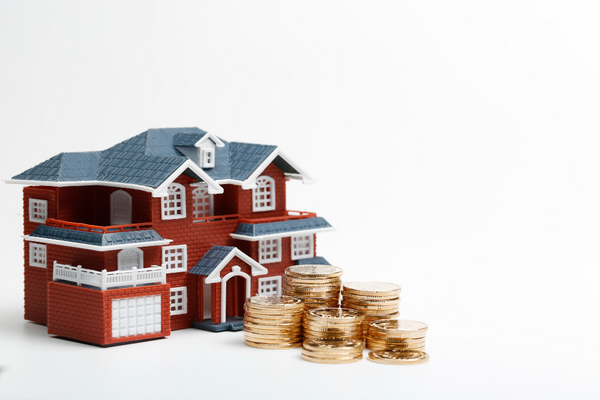 A mortgage is a type of loan used to purchase a home that will be repaid over a period of time. When you buy your first home, you'll most likely need a loan to cover a large portion of the cost. A mortgage is comparable to other types of loans where you'll borrow money from a lender, typically a bank or credit union, and then pay it back over time. Not every mortgage agreement will look the same. Depending on how much money you put into a down payment and your payment plan with the lender, you could have a 15, 20, or 30-year mortgage. Before you start shopping for your first home, you need to understand the terms of a mortgage and your loan options as a first-time buyer.
Fixed-Rate vs. Adjustable Rate
When applying for your first mortgage, you'll need to know the difference between fixed-rate and adjustable-rate loans. Fixed-rate mortgages are a type of home loan where the interest rate remains the same from the time of borrowing. Even if the economy shifts, fixed-rate loans will not, which is why it is one of the most favorable mortgage loans. However, the interest rate on an adjustable-rate mortgage (ARM) changes throughout the life of the loan. ARM loans typically start off with a lower interest rate, but they can fluctuate over time. An adjustable-rate mortgage can be beneficial for those who need to save money on their monthly payments. However, an ARM is a riskier option for the borrower, since the economy is constantly changing. If you're unsure of which rate to choose, take into consideration your financial situation and how much mortgage you can afford.
Understand your loan options
Many borrowers don't realize that there are different types of loans out there for home buyers. While many buyers tend to stick with a conventional mortgage, there are other loan options available that may be more beneficial to your circumstances. Before applying for a mortgage, review all of your options to determine which type of loan is best for you.
Conventional loan
Conventional loans are not insured by the federal government. When you take out a conventional loan, you are borrowing from private lenders, such as banks and credit unions. These types of loans typically have stricter requirements since they are not backed by the government. In order to qualify for a conventional loan, you'll need:
At least a 3% down payment.
Private Mortgage Insurance (PMI) if you put down less than 20%.
A credit score of 620 or higher.
A 45% debt-to-income (DTI) ratio.
FHA Loan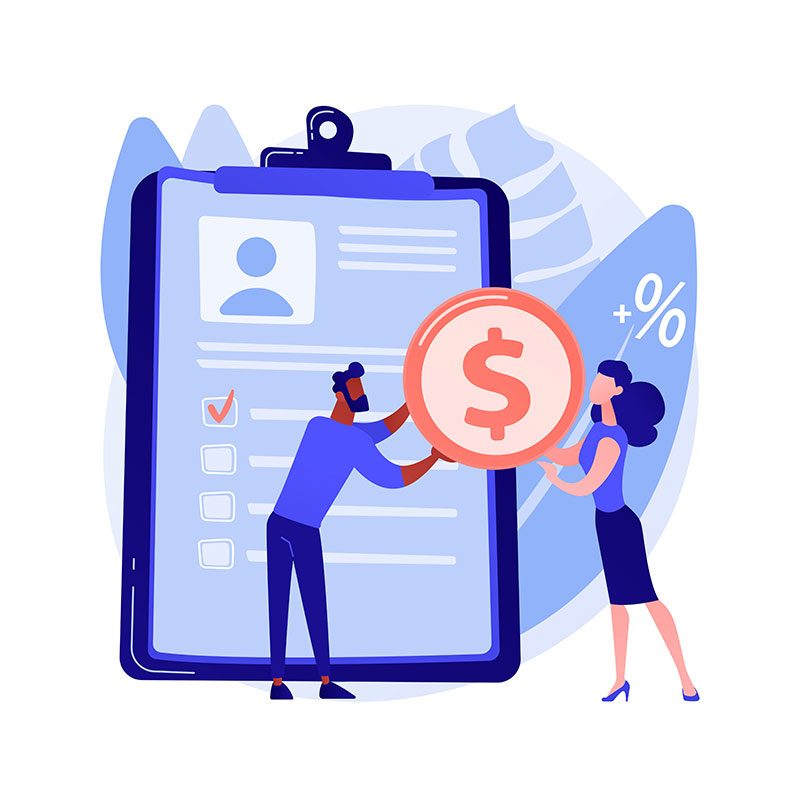 An FHA loan is different from a conventional loan. FHA loans are backed by the Federal Housing Administration and are directly associated with the Department of Housing and Urban Development. These government-backed loans have looser requirements than conventional mortgages. FHA loans are easier to qualify for since they don't require a high credit score and you may be accepted even with bankruptcy or financial hardship on your record.
Veterans Association Home Loan
Those who have served in the U.S. military may qualify for a VA loan. Veterans Association home loans are mortgage loans backed by the U.S. Department of Veterans Affairs (VA). This type of loan is offered to eligible veterans, service members, and qualified surviving spouses. Since the Veterans Association offers specific guarantees to the private lenders that handle VA loans, there are typically fewer requirements than a conventional loan. Service members can still qualify for a mortgage loan, even with a lower credit score. Qualified applicants may see benefits such as no down payment, lower interest rates, and property tax reductions.
USDA Loan
The United States Department of Agriculture offers a zero-down-payment mortgage loan for low-income individuals planning to purchase a home in eligible rural areas. The USDA considers any area with a population under 35,000 as "rural." Borrowers must also meet certain criteria to qualify for a USDA loan, including U.S. citizenship, dependable income, and an acceptable debt ratio. A USDA loan is backed by the U.S. government, which typically results in lower interest rates due to the risk of a subsidized loan. Low-income borrowers should consider applying for a USDA loan if they're looking to build or purchase a home in a rural area but may not have the financial means for a down payment.
Get pre-approved
Once you know which loan you're applying for, you'll want to get pre-approved. By getting pre-approved for a mortgage, you will have a better understanding of how much money a lender will give you toward your home. It's important to know how much home you can afford before you start the search process, that way you can find your dream home within your budget. Not only will you have an idea of what homes are in your price range, but it also shows real estate agents that you're serious about buying. Having pre-approval gives you an edge over other prospective buyers in a competitive market.
Research first-time homebuyer assistance
If you're purchasing your first house, you may qualify for first-time home buyer assistance. Certain states have programs that are designed to help first-time buyers afford their first home. These programs can help with down payments, closing costs, and property taxes that come with buying a house. In addition to being a first-time home buyer, you'll also need to meet basic loan requirements in order to qualify for assistance, such as a good credit score and DTI ratio.
Upgrading your home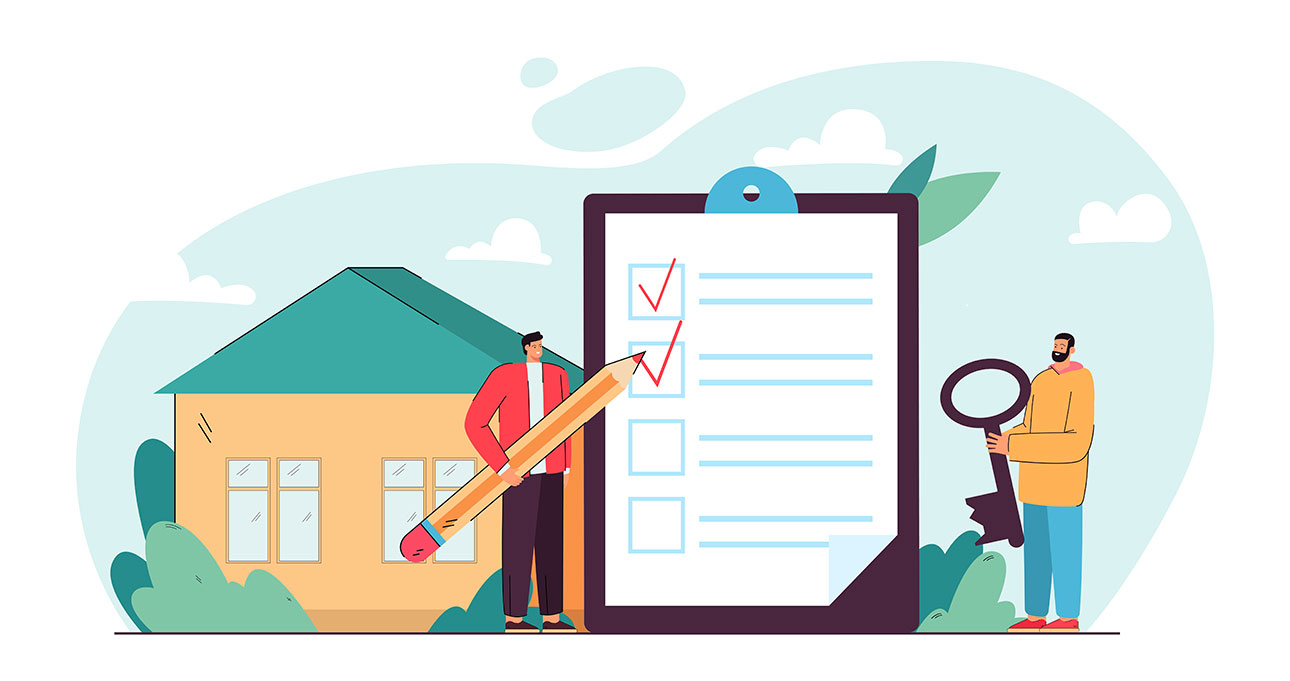 Now that you've purchased your first home, you're most likely going to want to make some changes and upgrades. If you're looking to fix up your new home, consider applying for a home equity loan. A HEL is a type of fixed-rate loan that allows you to use your home's equity to borrow money that you can use to make improvements to your house or any other purpose. HELs are often referred to as "second mortgages" since you pay for this loan along with your current mortgage loan. Once approved for a home equity loan, you receive the money in a single lump sum payment, giving you quick access to the funds you need to increase the value of your home.
Refinancing options
Like a home equity loan, refinancing your home can allow you to utilize your home's equity to borrow money. Unlike a HEL, you could refinance your home to get a better interest rate. The refinancing process is quite simple and similar to the mortgage application process. A lender will examine your current finances and credit score before appraising your home for refinancing. Refinancing can be beneficial to homeowners looking to lower the interest rate on their mortgage, shorten their loan term, or use their home's equity to improve their home. However, refinancing can have high costs and potentially leave you with less equity, so keep in mind how refinancing may affect you.
Final considerations
Purchasing your first home can be overwhelming, but understanding the process of ownership can make the experience much easier. As a prospective buyer, you have many options to consider, which is why it is necessary to become familiar with mortgage loans and the requirements of applying for a loan. With the right tools, you will be ready to begin the search for your very first home.
Home loan information every prospective homeowner should know
was last modified:
June 16th, 2023
by
Recommended