If you require quick cash but lack a good credit score or a stable income, there are lenders who specialize in providing easy loans to get such as emergency loans, bad-credit or no-credit-check loans, or payday loans. But, should you be considering them?
Loan experts say, although these are easy loans to get, it's advisable to consider alternative financing options as the easier choices may have negative implications on your financial situation. Let's find out how.
Are "easy loans" fraught with risks?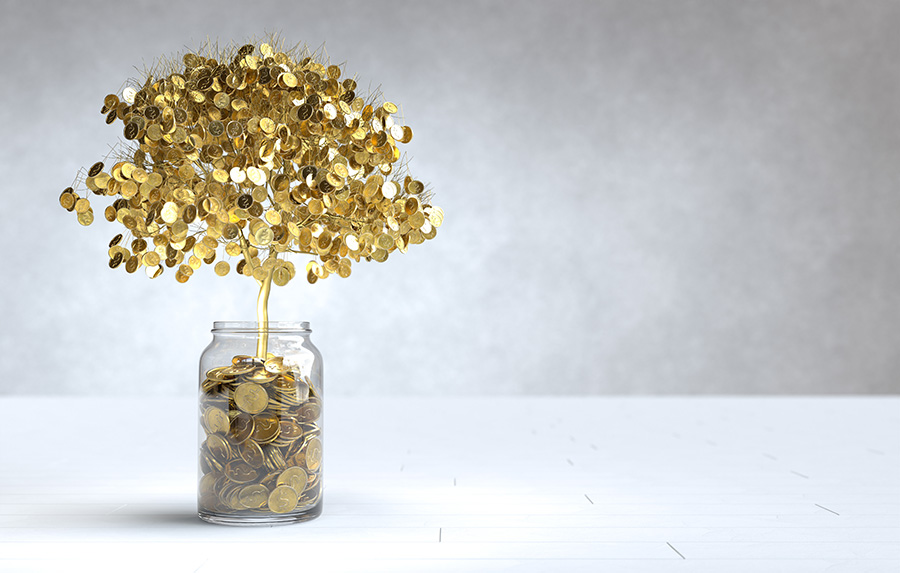 While getting an easy loan may offer momentary financial relief, these types of loans often result in long-term financial strain as they typically come with unexpectedly high costs for borrowers. For instance, easy loans usually involve exorbitant interest rates and fees, leading to significant amounts of interest being paid over the loan term. This could amount to thousands of dollars. Although opting for a payday loan may result in lower interest rates, the interest rate is still typically in the three-figure range, making it challenging to repay the borrowed amount by the due date.
Keep in mind that any failure to make timely loan payments could result in a negative credit report, thereby damaging one's existing credit score. Therefore, it is advisable to explore conventional personal loan options, which, although may be more difficult to qualify for, especially if one's credit score is low, have fewer potential drawbacks.
Which are the easiest loans to get?
If you're looking for loans to cover an unexpected expense, your options include an emergency loan, a payday loan, a bad-credit loan, a no-credit-check loan, or a few more. But they do come with their risks and concerns.
Whichever option you choose, you need to do a lot of research and think clearly. Some of these may be easy loans to get, but not easy (or cheap) to pay off.
Emergency personal loan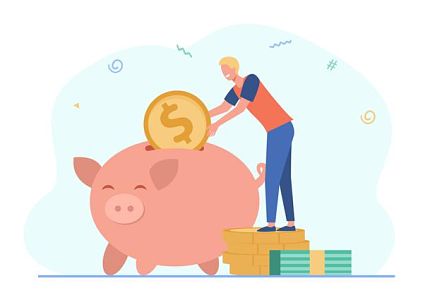 An emergency loan is a type of personal loan that is utilized to pay for unforeseen expenses such as expensive medical bills, car repairs, or a house emergency. Borrowers can typically borrow a minimum sum of $1,000 for an immediate requirement. In fact, some loan lenders may even transfer the emergency personal loan funds into your account on the same day of the loan approval.
The concerns: The interest rate on an emergency loan depends on your credit score, income, and debt-to-income ratio. The lower your credit score, or the less stable your income, the higher will be the interest rate. With, less favorable loan terms. You can expect to pay between 5.99 and 35.99 percent just in interest. And, between 1 and 8 percent of the loan amount if the lender charges origination fees.
The high-interest rates and fees are big risks for those who do not have a good to excellent credit score.
Payday loans
A payday loan is a type of short-term loan that typically requires repayment by your next pay period or within two weeks from the loan initiation. These loans are easily accessible since most payday lenders do not perform credit checks. You may even get same-day funding.
The concerns: Such loan types come with steep interest rates and fees.
In certain states, the typical interest rate for a two-week, $300 payday loan surpasses 650 percent of the loan amount. Moreover, failure to repay the loan by the designated deadline may result in additional charges known as rollover fees.
It's best to avoid such a loan and use it only as a last resort. You may end up jeopardizing your financial situation even more.
Bad credit or no-credit-check loans
This personal loan is for borrowers who have subpar credit or little to no credit history. The minimum credit score criteria may differ depending on the lender, but usually, you must have a credit score of at least 580 to be eligible for a traditional loan. If you fail to meet this requirement, obtaining a no-credit-check loan could be a viable option.
The concerns: Borrowers with a bad credit score have to deal with high Annual Percentage Rates (APRs) and fees. Certain personal loan lenders may levy interest rates as high as 35.99 percent.
Online personal loans
A good way to get a personal loan is by finding a lender with a low credit score and income requirement. Typically, online lenders have less strict eligibility criteria compared to traditional financial institutions such as banks and credit unions. If you have a poor credit history, your chances of getting approved for a personal loan may increase if you apply through an online lender.
When credit score and income requirements are flexible, it becomes easier to qualify for a personal loan. Although top personal loan lenders typically demand high credit scores ranging from 600 to 680, there are some that approve scores as low as 560.
If you have bad credit or unstable employment history, it's a good idea to find a lender with a lower credit score or income threshold.
The concerns: Online lenders that help loan applicants with poor credit charge higher interest rates than conventional loans.
Car title loans
If you're looking for some fast cash, this is yet another option for you. The secured loan needs collateral to get you the loan approval. Your vehicle would be the collateral. It's similar to an auto loan.
The concerns: If you're unable to repay the loan by the due date, the lender has the legal right to seize your vehicle and sell it.
Pawn shop loans
The loan is a secured one, the collateral being any valuable item that the lender deems acceptable. This could range from jewelry and electronics to musical instruments or any other valuable possession. The lender will provide you with cash based on the item's value, and upon repayment of the loan and interest, your item will be returned to you.
The concerns: You stand to lose your personal belongings if you can't pay back the loan by the due date.
What is the best way to get an easy personal loan?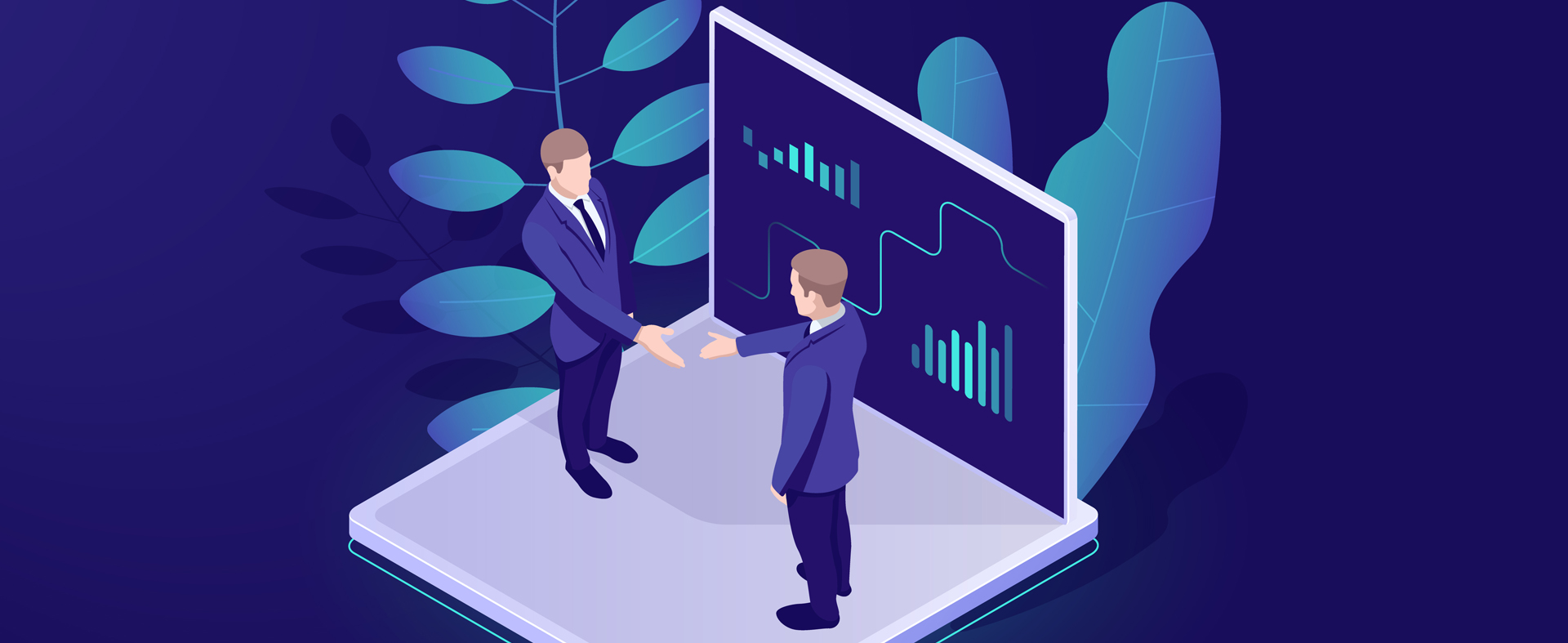 The process of applying for a personal loan may differ from one lender to another. However, there are certain general steps and recommendations one can follow.
Check your credit score beforehand to ensure there are no unpleasant surprises at the time of the loan application. Also, make sure there are no errors in your credit report. You can obtain your score from your bank, credit card provider, or various free websites that provide credit scores. Knowing your score can assist you in identifying a lender that best suits your needs.
If your credit score is lower than the minimum requirement, take steps to improve it.
Determine how much you can afford to pay each month before applying for a loan by analyzing your current income and expenses. This will prevent you from taking out a loan that you won't be able to repay.
Prequalify with multiple lenders to get an idea of the terms you may be eligible for without impacting your credit score. This is the simplest method of determining the best offer for your specific financial needs.
Fill out the loan application once you've found the best loan lender, terms, and conditions. You'll need to provide information such as your date of birth, contact information, Social Security number (SSN), employment history, and other pertinent information.
How to choose bad credit loan lenders?
Researching each lender's benefits and customer experience options can help you make an informed decision. When you're on the lookout for the best bad credit loan, you'll have to check a few factors.
The lender's eligibility requirements. A good way to gather information such as the minimum credit scores, income level, and maximum debt-to-income ratio is through the lender's websites.
Find a lender who offers you the best loan rates and terms or allows for a loan cosigner.
Get quotes from at least three loan lenders and compare their interest rates, origination fees as well as prepayment penalties.
Check the repayment terms. A personal loan term can be anywhere from one to 12 years depending on the lender. Remember that if you choose a shorter repayment period, you'll be able to clear your debt faster and end up paying a lower amount of interest over the length of the loan. Conversely, a longer repayment period will lower your monthly payments, but you'll end up paying more interest in total.
The maximum and minimum loan amounts. It's important to choose a lender who offers the borrowing amount you're looking for.
Some lenders offer unique features, including online financial tools and apps, introductory APRs, and strong customer support with online chat features. All these in-person services might make your loan borrowing experience less stressful.
What are the points to remember before applying for an easy loan?
It's important to exercise caution before applying for a loan, especially when it comes to bad credit loans which often have a higher APR range that can exacerbate debt in the future.
Before taking out a loan that may seem easy, consider your overall financial situation and determine if it's necessary at this time. Or, if it would be better to work on improving your credit score before applying.
Always get a good idea of what your monthly payment might be. The last thing you'd want is to bury yourself deeper in debt.
Use prequalification tools offered by lenders to avoid negatively impacting your credit.
Be wary of predatory easy loan schemes which often come with exorbitant interest rates and unfavorable repayment terms.
Stay clear of lenders that don't check your credit information or require full repayment in a single payment.
Which are the best loans for a would-be homeowner?
Depending on the loan amount and the type of loan you want, your choices may vary. Whether it's a home improvement loan, student loan refinancing, a home loan, or small business financing, you'll get the best rates only if your credit score, income, or home equity (in the case of a home equity loan or a home equity line of credit, HELOC) is excellent. 
Read more: Starting a home based business
Here are some loan lenders you can choose from.
| Lender | SoFi | LightStream | Upgrade | Prosper |
| --- | --- | --- | --- | --- |
| Minimum FICO credit score requirement | 680 | 660 | Not disclosed | 640 |
| Loan amount range | $5,000 to $100,000 | $5,000 to $100,000 | $1,000 to $50,000 | Smaller loans |
| Repayment terms | 24 to 84 months | 24 to 144 months | 36 to 60 months | 3 or 5 years |
| Better Business Bureau rating | A | A+ | A+ | A+ |
| Co-borrowers accepted | Yes | Not specified | Not specified | Joint personal loans available |
What are the alternatives to easy loans?
Loans that are easy to get come with high borrowing costs. If you're looking to avoid these, you may consider a few other options for funding your expenses.
Get favorable terms through local banks and credit unions
If you hold an account with a nearby bank or credit union, reach out to them to determine if you meet the criteria for a personal loan. As you have an existing affiliation with the organization, you could be eligible for more favorable rates and conditions. For instance, PenFed Credit Union extends personal loans with no origination fees and APRs that start as low as 7.74 percent.
Seek help from local charities and nonprofit organizations
To find out if there are any grants available in your area, you can reach out to your local chamber of commerce or dial 211. Depending on your income level, you may be eligible for rental or food assistance programs offered by the federal or state government. Additionally, if you require help with paying for rent, you can make use of the U.S. Department of Housing and Urban Development's database to search for rental assistance programs in your locality.
Set easy payment plans
In case you are unable to fully pay off bills such as phone, medical, or others, it's worth asking the respective company if they offer a payment plan option. While there may be an extra fee or interest to pay, it could still be a more affordable option than taking out a loan. Additionally, you won't have to go through a credit check or fill out a formal application.
Request your employer for a paycheck advance
In case you have an expense that needs to be paid immediately but your salary is due a week or more later, consider requesting a paycheck advance from your employer. This way, you'll be borrowing funds from your own salary. It will prevent you from accumulating debt and being obliged to pay interest and charges to a lender.
Ask for a 401(k) loan or hardship assistance
There's a possibility of taking a loan against your retirement savings. And, there are no credit checks. However, do note that although you are borrowing from your own retirement account, you will still be charged interest on the loan amount, and the funds will be redeposited into your account after taxes have been deducted.
Read more: Can you have more than one IRA
Borrow funds from a friend or a family member
To avoid applying for a high-interest loan, you could consider seeking monetary assistance from a close acquaintance or a relative. This approach allows you to circumvent the formalities involved in the loan application process, and you might have the benefit of more adaptable repayment alternatives. Moreover, the individual who lends you the funds may not levy any interest charges. However, make sure to obtain a written contract detailing the loan terms. Always honor your commitment to repay the borrowed amount to prevent any negative impact on your relationship with the lender.
Key takeaway
It's important to thoroughly investigate your borrowing options before opting for an "easy loan". Spend some time examining the pros and cons of each choice to determine which one makes the most financial sense to you. Above all, evaluate your spending plan and only borrow what you can repay promptly.
Frequently asked questions: FAQs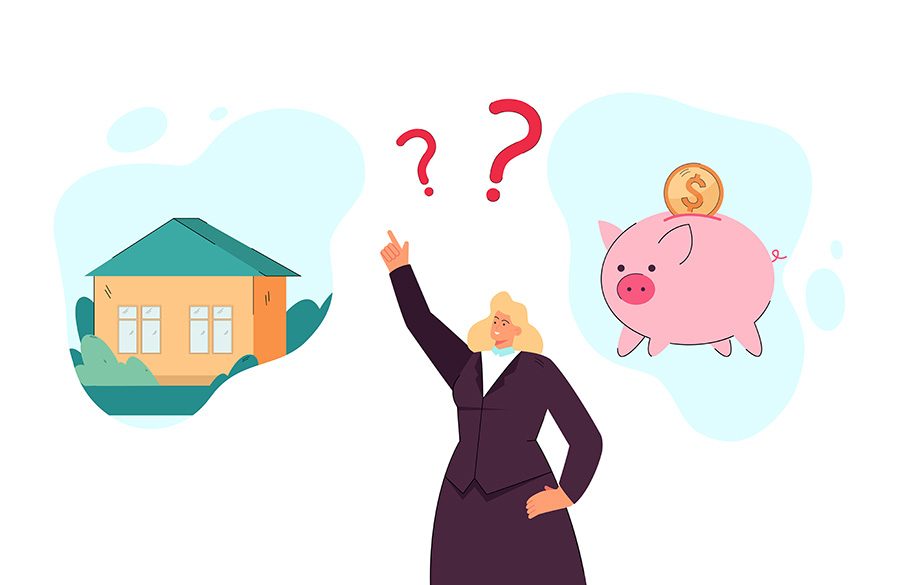 How soon can I get the loan funds?
Although each lender offers distinct features, many of them – particularly those operating online – provide quick financing. Upon approval, you may receive the funds through direct deposit within a few business days, 24 hours, or even on the same day of the loan application.
What is the lowest credit score to buy a house?
To obtain a conventional home loan, most lenders require a minimum credit score of 620.
What is the least I can borrow for a mortgage?
A number of mortgage lenders establish a minimum loan amount of approximately $100,000, $125,000, or even $150,000. Some may consider smaller loans starting at around $50,000. It is advisable to search for a lender with more flexible terms and rates.
What all documents do I require for a loan application?
Typically, you would be required to provide your Social Security Number, birth certificate, certificate of citizenship, driver's license, military ID if you're applying for a VA loan, passport, pay stubs, tax returns, W-2s and 1099s, bank statements, credit card statements, and employer's contact information. The lender's goal is to access and assess your complete social and financial status.
What can I do to get a loan with better terms?
If you want to secure a low-interest-rate loan, you can enhance your credit score by adhering to a few simple steps. These include paying your bills on time, reducing your debts, limiting the frequency of new account applications, and contesting any mistakes or inaccuracies on your credit reports.
Easy loans to get for a prospective homeowner
was last modified:
July 18th, 2023
by
Recommended