Emergencies can happen, any time, and to anyone. While you cannot predict such dire circumstances, it's a good idea to know how to deal with such a situation if, God forbid, it does occur. Chances are, you'll need a quick emergency personal loan to tide over the difficult phase of your life.
An emergency personal loan is meant for such situations when you need the money right away for unexpected expenses. These unplanned expenditures could be for a sudden funeral, an urgent car repair, or a medical emergency.
Clearly, at a time like this, you will not have time to go through a bank's application process for a conventional loan. That's when you can consider getting an emergency personal loan. This type of loan would give you the peace of mind that you need to deal with a stressful financial shock.
What is an emergency personal loan?
An emergency loan is a type of unsecured personal loan especially meant for urgent or unplanned expenses. Needless to say, here, the loan funds are disbursed quickly so that the borrower can have easy access to extra cash.
The funds are often directly deposited into your bank account within a day or two. But, there's a catch. This convenience comes to you at higher interest rates than conventional loans. Although, these rates may be lower than credit card interest rates. And, personal loans typically charge lesser interest than other types of emergency loans.
What can you use an emergency personal loan for?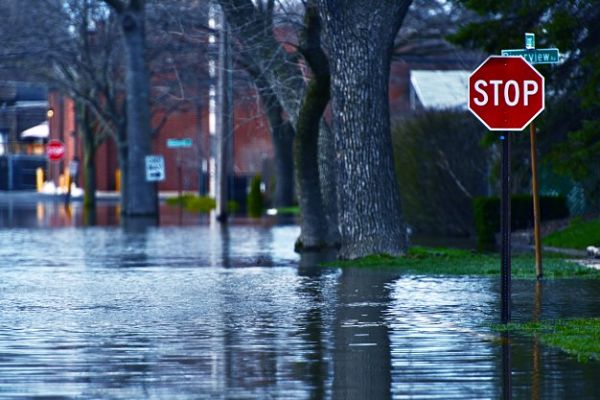 An emergency loan is a good loan option if you do not have enough savings to cover an unforeseen expense. The emergencies for which you can seek a loan include:
Any natural disaster
Urgent car repairs
School student fees
An unexpected medical emergency
A major appliance replacement
What you need to know about an emergency loan
This kind of unsecured personal loan does not require collateral against which you receive compensation. While you can use the convenient loan type for a variety of emergency situations, there are a few finer points you need to know before applying for an emergency personal loan:
There's no guaranteed loan amount.
The state you reside in can dictate your maximum or minimum loan amount and loan application fees.
The emergency loan interest rates, payment terms, origination fees, and prepayment fees can vary widely. It's best to look around for the best loan options.
Funding speed can depend on when you submit your loan application, verification of your information, and your specific bank.
You must go to a reputable lender to avoid predatory lenders or unfavorable terms.
Look for the lowest interest rates.
Ensure that you have the means to repay the loan and that there is no prepayment penalty.
Be mindful of the fine print in the contractual commitment.
How does an emergency loan work?
An emergency loan gives you the power to pay for sudden expenses immediately. If your emergency loan is approved, you just make simple fixed-rate repayments based on the terms you choose. The rates generally vary between 6 and 36 percent, of course, depending on your credit score and financial history.
It saves you from the hassles of using a credit card with high-interest rates.
Emergency personal loans tend to come with lower rates than credit cards and are a smarter, more affordable way to deal with a financial crisis.
Moreover, personal loans usually come with longer loan terms that are easier to manage. And, if you have a good credit FICO score, you may be able to qualify for as much as $100,000.
Can you get an emergency personal loan with bad credit?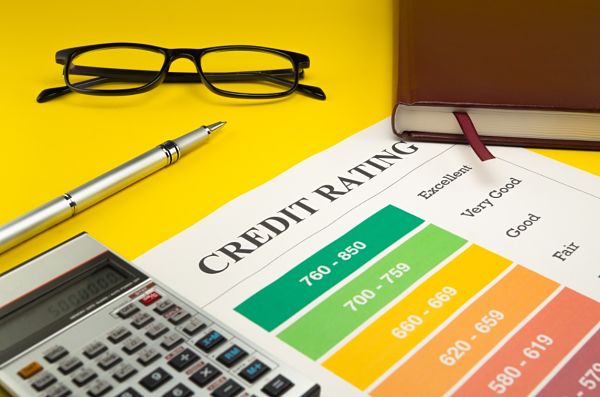 Although borrowers with the best credits qualify for the lowest rates, there's still hope for those who don't have the desired score. Fortunately, quite a few lenders offer emergency personal loans to borrowers with a bad credit score or no credit history. In fact, it's one of the easiest loans to get with bad credit. However, you should be prepared to pay a high-interest rate.
Be very careful as sometimes quick access to money may end up hurting you and your bank in the long term.
If you have a tarnished credit or have no home equity, the best solution is to be always prepared for a financial strain. Try to build an emergency fund for the future. That way, you won't have to worry about getting a high-interest emergency loan.
Steps before getting an emergency loan
If you have a financial emergency, your first instinct is to get lump sum cash as quickly as possible. To help you deal with the situation in the most convenient way, here are some of the steps for getting an emergency loan:
1. Check your credit score
Keep in mind that lenders evaluate your credit history before approving your personal loan application. It's best to check your own credit score before they do.
Depending on your credit, you can find out which options are realistic for your situation. With good or excellent credit, you might get better interest rates and favorable loan terms with a personal loan.
2. Shop around for the best emergency loans
We understand that you may be facing a time crunch, but choosing the right emergency loan is important. Quickly, shop around and compare interest rates and loan terms offered by the different personal loan lenders in your area. Pick the lender who'll help you save you the most money.
3. Consider all your loan alternatives
Before you submit your personal loan application, do look into other options that could save you money. You may find other niche solutions to your particular emergency needs.
Other loan alternatives for emergencies
Apart from personal loans, borrowers can get quick funding through other types of emergency loans.
Credit card cash advances
You can use your credit card to take out a short term loan against your available balance. A huge benefit is that you can get the money immediately. However, do keep in mind that credit card companies charge a higher interest rate for such cash advances — much more than they do for regular purchases. Some even charge a processing fee.
A payday loan is a short term loan that you guarantee to pay back with your next paycheck. Basically, you receive funds against your future income. An advantage that this type of loan has is that you get the cash within 24 hours or one business day. Moreover, payday loan lenders don't check your credit score.
However, payday loans are the most expensive form of financing — with an average interest rate of 400 percent! And instead of repayment through monthly installments, payday loans are due at once. This could lead to a serious debt trap.
You can get a short term loan for a small amount of money from a pawn shop by offering an item you own as collateral. Needless to say, if you are unable to repay the loan, the pawnshop keeps your asset. Here too, there are no credit checks and you get the money immediately.
On the downside, the interest rates are usually high. You can expect an annual percentage rate (APR) of 15 to 240 percent.
In this case, you borrow money against a title. For example, if you own a car, you can get funds against its title rights. In case of failure to repay the loan, the lender can seize or sell your car to recoup the loan balance.
Usually, the loan money reaches you within a few days. Title loan lenders don't do any credit checks. Most importantly, you can still keep your car and drive it during the loan period. The disadvantage is the high-interest rates, an average APR of 300 percent.
Emergency loans in times of COVID-19
With so much uncertainty in the current COVID-19 situation, many people are wondering how they're going to keep up with the mounting bills, lost jobs, or pay cuts.
However, there are several options that could help you get through these difficult times.
Relief measures by the state or federal government. Do visit IRS, the Consumer Financial Protection Bureau or USA.gov for more information on the available assistance.
Any emergency fund that you've been saving.
Loans from banks, online lenders or credit union near you.
Assistance from your creditors regarding reducing your interest rate or payment amount, or pausing your payments. 
Monetary assistance from your friends and family.
Credit cards with a promotional 0% annual percentage rate offer.
Credit card cash advances as short-term loan funds.
Unsecured emergency personal loans.
Read more: Covid – 19 Crisis: Sources of Financial Aid
Last words
An emergency personal loan can give you the peace of mind you desire in times of an emergency. With a good amount of ready cash, thanks to such loans, you can deal with any crisis without being stressed out. With quick approval times, favorable interest rates, and a flexible loan payment schedule — such offered loans are a boon.

How to Get the Best Emergency Personal Loan
was last modified:
July 24th, 2023
by
Recommended