Are you looking for first-time personal loans with no credit history? It's a challenge to find a suitable lender if you need a personal loan, especially in the case of an emergency. The poor credit ratings or not enough credit history can stand in your way of finding the right financing.
So, what do you do? Sometimes, when one door closes, there's always another one waiting to be knocked at. The good news is, there are options for getting first-time personal loans with no credit history at all. These usually do not require a credit check. Getting such an unsecured loan may not be easy, but there are ways to get it done.
The first step is to figure out if you're ready to face certain pitfalls such as high-interest rates, stricter loan terms, higher fees, and uncompromising terms and conditions — much more inflexible than conventional loans. Once you're convinced that such a loan is your only option, the next step is to check your own credit and analyze if it would hurt your score.
Like any other loan, a personal loan will appear on your credit report but as an unsecured loan. While applying for a personal loan, any inquiry usually brings down your FICO credit score by less than five points. New credit applications account for about 10 percent of your credit scores. Keep in mind that, typically, a hard inquiry stays for two years on your credit report. However, it only affects your score in the first year.
Needless to say, when there's no credit history, you need to be extra careful with your loan options lest they damage your ratings even further.
How to get a personal loan with no credit history?
Getting first time personal loans (no credit history) might be tricky but it's not impossible. Here are some of the ways you can achieve it:
1. Know your credit score and credit report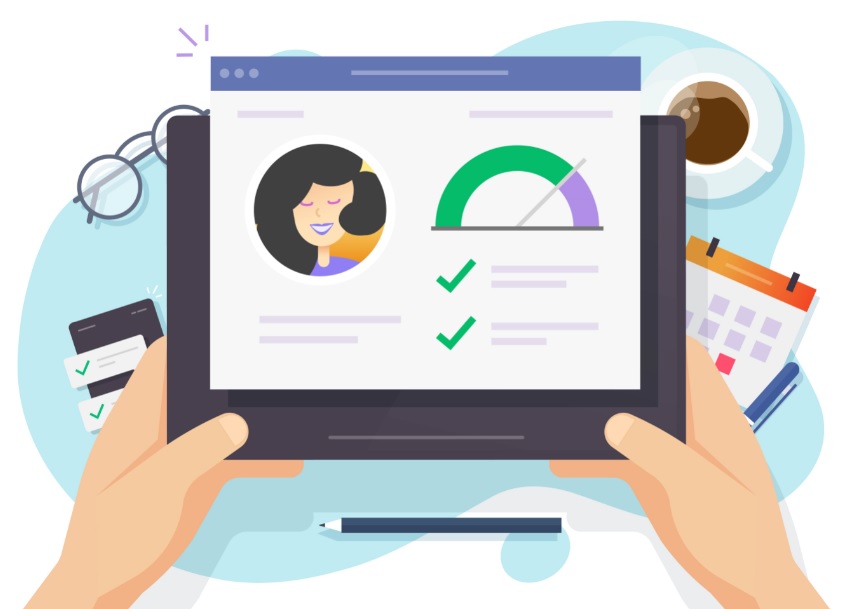 Little or no credit history makes it difficult for lenders to assess their risk when giving a loan to you. Thereby shying away completely. The first thing you can do is to understand your credit report thoroughly before applying for a loan. You will know where you stand when talking to lenders.
Do check your credit score. You never know, you might actually have a score that allows you to apply for a conventional personal loan. And, with better interest rates and terms!
Credit scores are a measure with which the lender gauges the likelihood of you repaying a loan. The ratings indicate how efficient you are at managing your debts. These ratings are fixed and do not vary from lender to lender. The higher your credit, the more eligible they will find you for a loan.
760 to 850: Excellent score
700 to 759: Very good score
660 to 699: Fair score
620 to 659: Poor score
Under 620: Extremely poor score
Borrowers with a bad credit score are prime candidates for bad credit loans.
2. Directly approach a bank or lender
If you have little to no credit history, or poor credit scores, the best way is to talk to financial institutions or lenders directly. They might allow other financial indicators such as your employment, amount in a savings account, income, debt-income-ratio, and/or the history of other on-time payments as a measure of your creditworthiness.
This holistic financial profile may help them to establish whether you pose a risk for them or not. And, they may consider your application.
Working with such lenders will not only improve your chances of approval for a personal loan, but also get you better terms and conditions.
If you want to reach such lenders, peruse through personal loan advertisements regarding what alternative data does a lender use.
Read more: How to Get a Home Loan With Bad Credit Score?
3. Keep your documents ready
You will need to prove your creditworthiness to a lender when asking for a first time personal loan without a credit check. Also, that you are financially stable and will be able to pay back the loan.
Keep the following documents and records ready:
Last two tax returns
Employment history
Income details
List of assets
Bank account statements
Borrowing history (a home mortgage, auto loan, or student loan)
List of debts (credit card or medical bills)
Education records
Apart from providing these, you should also be prepared to answer any questions the lender may have about your financial and legal situation.
Read more: Home Equity Line of Credit vs Personal Loan
Where can you get personal loans with no credit history?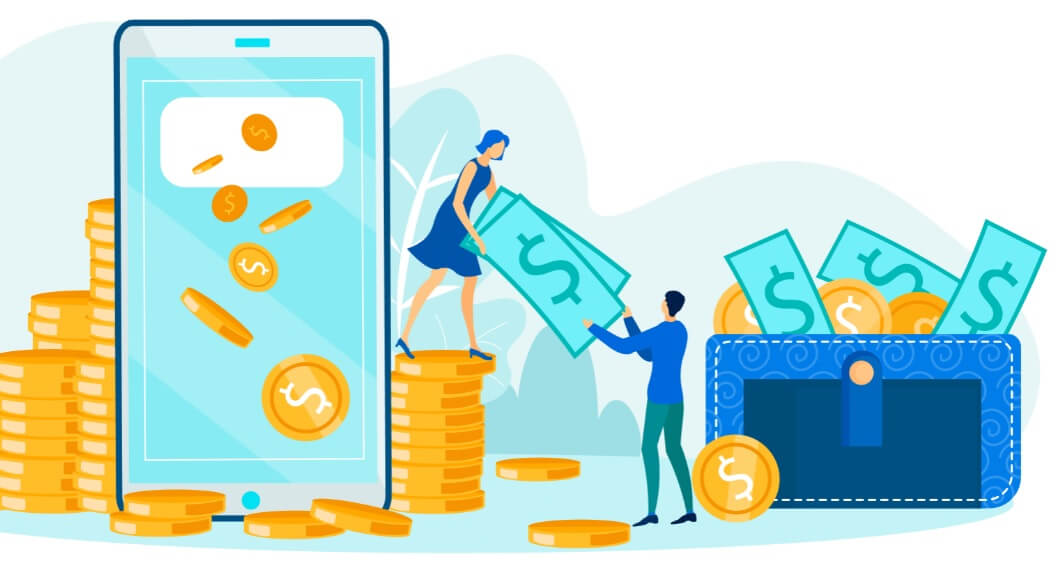 1. Online lenders
Many online lenders have options for people with little or no credit history. Thankfully, these lenders look at your total financial profile, and not just your credit reports and scores, while considering you for a loan. Having said that, you do require at least one or two accounts in your credit report to give them something to work with.
2. Credit unions
Credit unions generally offer loans with good terms, even to those with limited credit history. They are willing to look beyond your credit score to gauge your creditworthiness. If you're a credit union member, you may get a loan without a credit check.
Since most credit union memberships are based on where you work and live, it's a good idea to contact your local credit union to find out if you are eligible for a membership.
3. Payday loan companies
Payday loans are also approved without a credit check. But, more often than not, they come with high annual percentage rates (APRs). Payday lenders also charge high fees and offer short term repayment periods.
Read more: What Home Lenders Should Tell You
4. Title loans
Here's another borrowing option without a credit check. As the name suggests, such a loan requires you to give the title of your car over to the lender as a collateral for your personal loan. Such a loan gets you quick money to deal with sudden emergencies.
The loan amount will be the same as the value of your vehicle. And if you default on your repayment, the lender will take ownership of your car.
5. Home equity loan
Even with a bad credit or an insufficient credit history, you can apply for a home equity loan or home equity line of credit (HELOC). Since you use your home as collateral, you must have good equity in your home. The advantage is that the interest rate is usually low, as it's a secured loan. Moreover, the interest you pay on a home equity loan is usually tax-deductible.
Although tapping into your home equity for a loan puts your property at a risk of foreclosure, if you're a disciplined borrower with a reliable source of income, there shouldn't be a problem repaying the debt.
Read more: What Is a Home Equity Line of Credit or HELOC Loan?
How can you build your credit history for the future?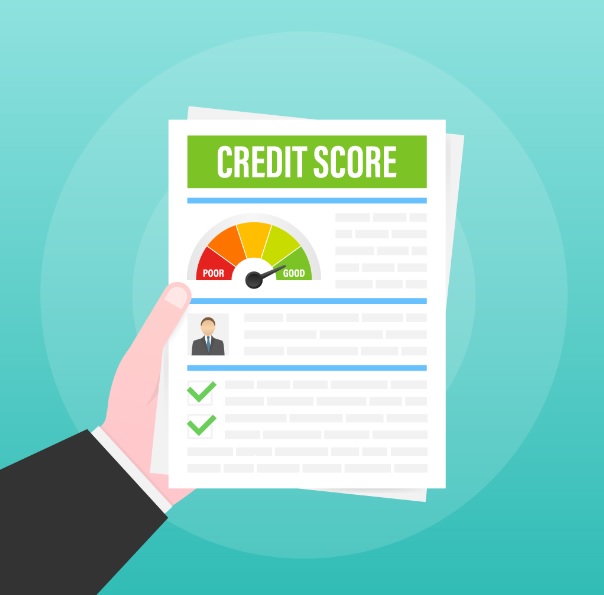 Establishing a good credit history is crucial if you're planning to apply for a loan in the future.
While finding a lender offering you a loan without a credit check is great, it's best to build upon your credit history.
Here are some ways by which you can build your credit history:
Apply for a credit card
Credit cards, especially secured ones, are one of the best ways to build your credit over time. Here, you open an account with a cash deposit which becomes your credit limit. It allows you to use your credit card whenever necessary, and establishes your credit.
Get a cosigner
Another way is to apply for a loan with someone having an established credit. The cosigner agrees to pay back the debt if you default on the payment. Such an arrangement helps lenders feel less risk when giving a loan to a borrower with little credit history.
Once you make timely repayments, make sure your lender reports your account and payment history to a credit bureau. This will reflect well in your credit report.
Read more: How Long Does It Take To Improve Your Credit Score
Last bites on getting first time personal loans (no credit history)
Getting someone to give you a loan offer is not enough. Before signing on the dotted line, you need to carefully read the loan agreement, especially the fine print. Make sure you are aware of all the fees, charges, and late payment penalties.
Once you get the loan, it's important that you make all your payments on time. Payment history can hugely affect your FICO® score.
Read more: Everything You Need to Know About a Home Renovation Loan
How to Get First Time Personal Loans (No Credit History)?
was last modified:
February 16th, 2021
by
Recommended