Apart from being a sanctuary for you, your home is also an investment. Keeping it updated and maintained is a smart decision and ends up enhancing its value — in terms of style, comfort, and ROI! If you're planning to apply for a home renovation loan, this guide is for you.
It covers the different types of home improvement loans on the market, pointers on how to qualify for such a loan, and our top picks for the best lenders.
A home improvement loan offers you the funding for all your renovations, updates, and home repairs. These changes, both cosmetic and structural, can really increase your home's resale value. But, they do not come cheap.
For instance, the average cost of a kitchen remodel runs more than $23,000 while an average bathroom remodel cost is about $21,000. A simple 16 x 20 foot wood deck addition would cost you about $14,000.
When should you opt for a home renovation loan?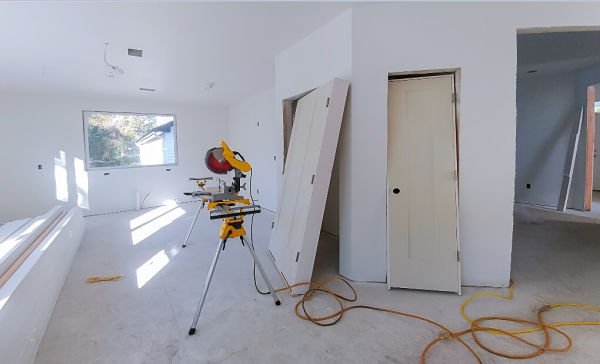 Photo by Freepik
If you don't have sufficient cash to finance your home remodeling project, a home renovation loan comes to the rescue. Whether it's a roof replacement or a furnace replacement, or basement kitchen addition, this type of loan gives you access to funds needed to fix up your home.
A good point to keep in mind is that whichever home improvement loan you choose, the average interest rate depends a lot on your credit score. The better the score, the lesser interest you will pay over the course of your loan term.
Looking for a home renovation loan for the project? Peruse through Kukun's easy loan options.
How do home renovation loans work?
The principle is very simple. Once you qualify for the financing, a lender or bank will lend you the required money — against a collateral or without. You can use it toward any home improvement or a repair project that you've been planning.
In exchange for the money, you promise to repay the money you borrowed, along with possibly high interest and fees, over a loan term.
But, you need to be aware that not all home improvement loans are the same. These fixer-upper fundings may come in the form of private or government backed loans, home mortgages, or personal loans. We will explore some popular home renovation loan options to help you make an informed decision.
Read more: Why Consider a Loan?
Government-backed home renovation loans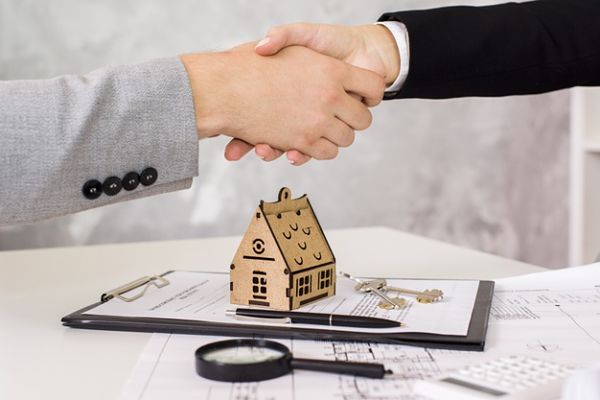 Photo by Freepik
Fannie Mae or the Federal National Mortgage Association is a mortgage loan company that offers one of the best-known loans for home improvements. It allows borrowers to either buy a fixer upper or refinance their existing home loan to pay for improvements.
The best thing is that it's just one loan. You don't have to have a separate mortgage. Moreover, your loan amount can be as high as 75 percent of the home price plus renovation costs. You can use this money for any renovation project or complete a real estate deal with repair contingencies.
But do keep in mind that this money goes into an escrow account to pay the contractors. Unlike a home equity loan or a cash-out refinance, here, you don't have access to these funds directly.
Furthermore, you will need to have a credit score of 620 or higher, make a down payment of at least 5 percent of your home's purchase price, and hire a certified contractor to prepare and submit a cost estimate with all the details of the proposed renovation work.
Read more: Types of Home Loans – Which One Is Right for You?
Federal Housing Administration or FHA 203(k) loans
This home renovation loan is popularly known as 203(k). As compared to Fannie Mae, the loan requires a lower credit score and minimum down payment of 3.5 percent.
Homeowners can utilize the funds for a wide range of projects, including converting a building to a one- to four-unit property. Even those with imperfect credit can get affordable interest rates. Here too, the funds go into an escrow account, not directly to the borrower.
There are of course some points to remember before applying for an FHA loan. Your property must meet the government's standards of energy efficiency and structural integrity. Moreover, you MUST hire a qualified 203(k) consultant to oversee the complete renovation work.
You also need to comply with rules that limit how soon you can resell your house post the remodeling. Since the mortgage amount limit, its terms and conditions vary depending on your state, county, or area — it's a good idea to do a thorough research beforehand.
Read more: Tax Benefits of Home Improvements You Should Know
Private home renovation loans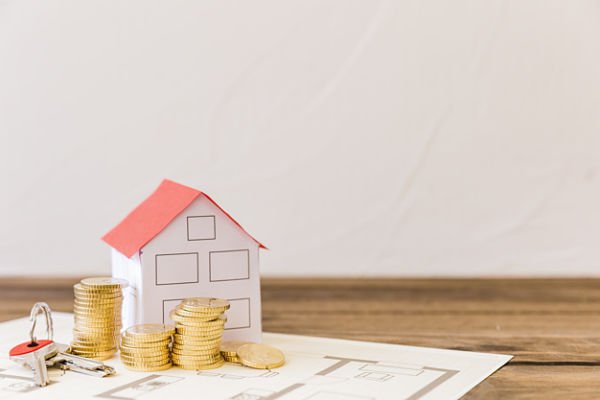 Photo by Freepik
Home equity loan or home equity line of credit (HELOC loan)
Both types of loans are a great way to finance your home renovation. But, you need to pledge your home as a collateral to guarantee subsequent repayments.
In a home equity loan, aka second mortgage, you get a one-time lump-sum amount. And, it has a fixed interest rate. Hence, the monthly payments remain the same for the entire loan term. Some homeowners like the security that this predictable repayment schedule offers.
A home equity line of credit, or HELOC, has a revolving balance and is an ideal loan choice for someone who has many large payments due over time, or has a good home equity, or is planning a big home improvement project. Keep in mind that this kind of loan will have fluctuating interest rates — and may rise when you least expect them.
The problem with both loans is that if you don't make timely payments, the lender may end up owning your house. Also, they may have upfront fees, including application fees, loan origination fees, loan processing fees, or appraisal fees.
You can find further info on HELOC loans
If you want to avoid putting up your home as collateral, an unsecured loan, such as a personal loan, is for you. But, be prepared for varying interest rates depending on your credit score and credit report.
Consumers with excellent credit scores, 720 or higher, typically pay the best interest rates — averaging below 10 percent APR. Those with good credit scores (between 630 and 719) will pay higher interest rates. And, if you have a bad credit score of around 580, be prepared to pay a much higher rate.
Since there is no collateral, you don't require a home appraisal. As a result, the funding is available more quickly and easily. However, you cannot claim a tax deduction on your personal loan.
Take a look at our guide on How to Get a Personal Loan in 10 Easy Steps
Cash-out mortgage refinance
A cash-out refi lets a homeowner refinance their mortgage. It's a good way of adding your renovation costs to your mortgage.
This loan works on the principle that the second mortgage will be for a higher amount than the first one — giving the homeowner the difference in cash. This is especially beneficial if you get a lower rate than your original mortgage.
Needless to say, just like in HEL and HELOC, homeowners use their home as collateral in a rifi. Although there are no restrictions on the use of the money, you will need at least 20 percent equity in your home.
Can I Refinance My House? Is It Worth It?
Other home improvement loan alternatives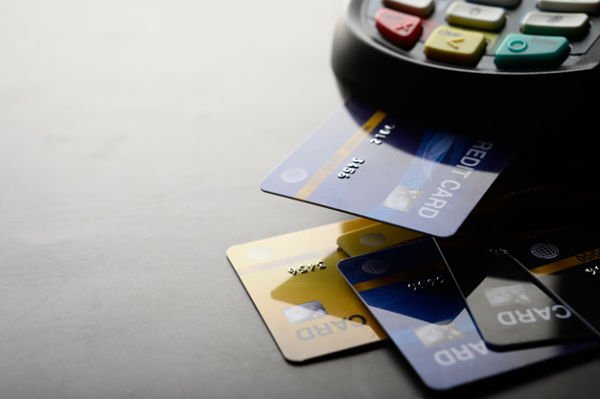 Photo by Freepik
Though there are lenders willing to offer home improvement loans to those with a bad credit score, if you still do not qualify, here are some alternative options you can consider.
Credit unions: If your credit score is poor or even average, you can apply to your local credit union for a personal loan. The maximum APR at federal credit unions is typically 18%.
Credit cards: If you're planning a small- to medium-sized home improvement project, and have excellent credit — your credit card can help you cover the expenses. Most companies offer 0% interest during their promotional period, typically from 12 to 18 months.
Read more: VA home loan problems
How to choose the best renovation loan for you?
Your loan selection boils down to your credit score and eligibility. You need to consider how much you want to borrow and how will you repay. Once you get this aspect in place, you can identify the best home renovation loan and lender for your needs. If you're still a bit unsure, it's a good idea to work with a lender who has extensive knowledge of the different loans.
Read more: How to Get First Time Personal Loans (No Credit History)?
Top money lenders
Here's a list of some of the more popular lenders offering the best home improvement loans:
Lender

Pros

Cons

SoFi

No requirement of home equity or collateral
You can pause your payments temporarily
You can check your soft credit score, rates, and terms

Takes time to receive funds
You require a good credit score to qualify

Avant

Good option for those with average credit
No home equity required
Quick funding
You can make a soft credit inquiry
Repayment terms of 24 to 60 months

You will have to factor in an administrative fee
Low maximum loan amount of $35,000

LightStream

Low loan rates
Fast funding
No home equity or home appraisal needed

Tough to qualify
No pre-approval option available

Wells Fargo

Unsecured personal loans available
Loan amounts can be as small as $3,000
Convenient application process
No loan origination fees
No prepayment penalties

Lengthy application process
You may require a hard credit pull
You must be a Wells Fargo customer to apply online or via phone

Upstart

Good option for those with little credit history
You can explore a soft credit pull
Flexibility in terms of loan amount

High loan origination fee
High APR
Only two repayment options available

Bottom line
Regardless of which type of lender or loan you choose eventually, you must shop around to ensure that you're getting the best rate and terms on your home improvement loan.
And, most importantly, consider borrowing money only if you're sure that the home renovation project will either reduce your long-term costs or increase the value of your property.
Everything You Need to Know About a Home Renovation Loan
was last modified:
April 19th, 2023
by
Recommended