Is your home due for a minor or major renovation? Do you need to fix your roof, lay out a new floor, or upgrade your living room? Well, each of these scenarios will require you to invest cash and not everyone has loads of dollars lying around in the house. This is when a home improvement loan comes in handy.
The American home remodeling market is huge and so are the choices for different financing options. According to the research, 6 out of every 10 Americans were willing to invest in a home improvement project in 2018. Among these individuals, a major chunk of the population does opt for a home renovation loan.
What Are The Popular Home Improvement Loans You Can Opt For?
Any homeowner usually remodels his property to gain more equity, fix damages that have occurred over the years, and upgrade it according to the latest trends. Therefore, a favorable option for both the owner and the lender is a secured home improvement loan — where he gets the benefits of low fixed interest rates and a long repayment term — up to 30 years. Since the renovation project will increase the value of the property, the entire transaction is beneficial for each party. In most of these cases, the interest amount is tax-deductible as well. Other options include an unsecured personal loan (without collateral), the conventional fixed rate mortgage, adjustable rate mortgage, Fannie Mae homestyle fixed rate renovation, FHA 203K, and others.
What Are The Benefits That Home Improvement Loans Offer?
You can seek any of the above options when you know that your home renovation project will minimize your costs in the long term and increase the value of your property. Some home renovation projects can ensure a fair amount of ROI after completion. Some examples of such valuable overhauls are attic insulation, basement remodeling, bathroom renovation, front door upgrades, roof repairs, and window updates to enhance the weather resistance and energy efficiency of your house. Apart from building equity in your home, a carefully undertaken remodel will assist you in lowering your insurance rates and bettering your living conditions. Therefore, a home improvement loan can be quite advantageous and a wise decision on your part.
Read more: 5 Financing Tips to Consider Prior to a Home Remodeling
Let us explore some of the major benefits that your loan amount can guarantee you:
Competitive Interest Rates
The market for home improvement loans is quite competitive, resulting in lenders offering premium interest. Therefore, borrowing money — that comes with a good deal — would be way better than spending dollars from your credit card.
Quick Solution
A loan is an immediate solution to deal with serious cash problems. Although you need to pay this money back, it is always better to pay it off later in smaller installments and over an extended period, rather than spending a huge sum at one go.
Flexibility of Repayment
Financing options such as HELOCs offer the choice to homeowners to withdraw amounts at their own pace — stretched over longer durations. This is indeed helpful when you are planning to complete a project in stages. When you are self-employed or running a business, your income would not be fixed every month. You can then opt for lower monthly payments when income is less and higher installments when income is more. This is far better than a fixed huge amount per month.
Do renovation and remodel mean the same thing?
Variable Loan Amounts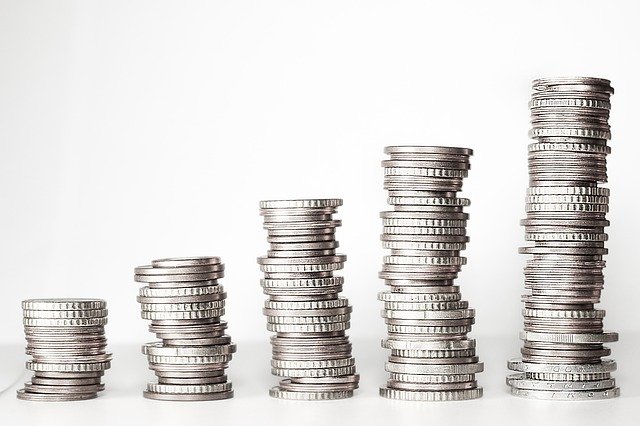 Pixabay
Depending on the scope of your project, you can take loans ranging from $5,000 to $100,000. There are also several options for rates — such as 3% for borrowers with an excellent credit score and up to 18% for individuals with a poor credit history. You can choose for tenure according to your requirements — from one year to seven years.
What Is a Home Equity Line of Credit or HELOC Loan? Take a look at our guide!
Quick Turnaround Time
Credible lenders — such as recognized banks, credit unions, or personal loan providers — will take minimal time to approve your loan application. Post-approval, your amount will be usually credited to your bank account within one or two days.
Minimal Documentation
Home improvement loans require lesser documentation as compared to other financing options. Some lenders might want to physically assess your property before approving the loan. But others will require only basic documents such as identity proof, income proof, photographs, property title deed, and others. The latter is especially applicable when you have already taken a loan from that lender.
Read more: Renovation Horror Stories Behind Closed Walls
Flexibility of Usage
You can use the loan amount for a variety of tasks involved in your home renovation. Including adding an extra room, extending the balcony, or moving the walls. If you still have money left over, you can use it for other tasks such as purchasing new fixtures. Among them cabinets, upgrading your kitchen fixtures, or installing better insulation. Either way, you have the freedom to utilize your funds for any type of improvement work.
Read more: Does home insurance cover cracked windows
More Lender Options
Home improvement loans are on the rise. There are several lenders who will easily agree to grant you the required finances. Due to increased competition and availability of several options, you can negotiate with different firms in order to get the best interest rate.
Major Takeaways
Invest only the amount of money required for your renovations. Do not go outside your limits. Moreover, the improvements should not result in your home becoming more expensive than similar properties in your vicinity. Else, it will lead to you damaging the marketability of your home by pushing it far above the expectations of buyers.
Before finalizing any loan option, discuss with different lenders and know about their rates and conditions. Remember that remodels usually turn out to be more expensive than the budget you estimate. They also take longer to achieve completion. Ensure that you have a good credit history for premium offers and your financial condition is apt to handle the burden of the debt.
Keeping all the above factors in mind, do have a look at the various loan options available on our website. We have partnered with several top-notch, reputed lenders and you can choose an alternative that best suits your needs.
Read more: Ways To Save Money On Your Home Renovation
Why Consider A Home Renovation Loan To Finance Your Project?
was last modified:
September 10th, 2022
by
Recommended