Finding the right loan for buying a house can be challenging. And, the challenge is even more fierce if you have a less-than-perfect credit history. So, how do you get a bad credit mortgage loan?
Truth be told, a bad credit score can happen to anyone. All it takes is a few late or missed bill payments, maxed-out credit cards, or a sudden medical emergency that left you high and dry.
When you have a bad credit score, getting a mortgage or a home loan comes at a high price. You can get higher interest rates and fees than someone with a better score — for the same loan amount and loan term. Sometimes, even a mortgage refusal! There are two main reasons for mortgage denials: a high debt-to-income ratio (DTI) and poor credit. If you have a credit score below 500, you might not get approved for a mortgage loan.
Having said that, it's possible to get a bad credit mortgage loan. It's just that, you may have to narrow down your financing options. Thankfully, there are numerous home loan options available for borrowers with bad credit.
In this article, we'll explore all your loan options along with some tips on how to improve your credit score — and your chances for the best loans out there.
Fortunately, credit scores are not permanent and you can move into a better credit range if you're smart about it. And, once you do, qualifying for mortgage financing will be easier and less costly for you.
Credit score and your loan options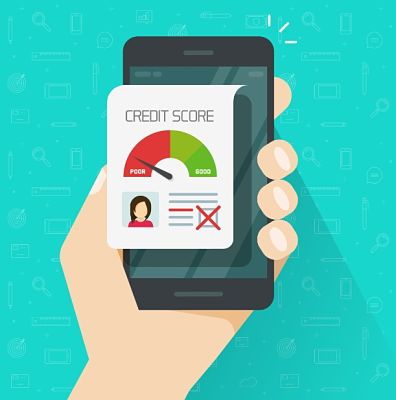 Credit scoring is a method used by money lenders to assess their credit risk. They determine a borrower's creditworthiness based on their scores, credit accounts, and credit history.
Keep in mind that your credit scores can be damaged by any or all of the following:
Late payments or non-payments
High debt-to-income ratio
No credit history or a tarnished credit report
Hard inquiries on the credit report
A long history of applying for credit
Bad credit behavior, including writing bad checks
Here's the credit score range that defines your overall credit picture. And, the type of loans available to you.
Very poor credit: 300 to 579
Fair credit: 580 to 669
Good credit: 670 to 739
Very good credit: 740 to 799
Excellent credit: 800 to 850
Needless to say, a higher credit will open the door for more loan options and better loan rates for you.
What is bad credit for a mortgage loan?
Wondering about the lowest credit score limit for a mortgage? Well, typically, the minimum FICO® Score requirement for qualifying for a conventional mortgage is 620. If you have a lesser score, you may have to focus on building your credit before you apply for a mortgage loan.
Bad credit mortgage loans are generally called subprime mortgages. Since the borrower has a low credit rating, most conventional mortgages are not available to them. Simply put, the lender sees this type of loan as a high-risk one and therefore often charges higher interest rates in order to compensate for the peril involved. Moreover, this loan type is more likely to be structured as an adjustable-rate loan rather than a fixed-rate loan.
Read more: What is remortgage?
Subprime mortgages/bad credit mortgage loans
While we're talking about the differences between a conventional home loan (aka prime loans) and a subprime loan, let's list out the distinctions.
Subprime loans are characterized by:
Higher interest rates
Stricter terms and rates of the mortgage
More down payment
Are more likely to have a balloon payment penalty or pre-payment penalties
May involve additional paperwork for loan approval
Keep in mind that if you're unable to pay the balloon payment, they must refinance, sell, or lose your home. Therefore, it's a good idea to have a legal or financial expert to review your paperwork and the terms and conditions of the loan.
Bad credit mortgage loan options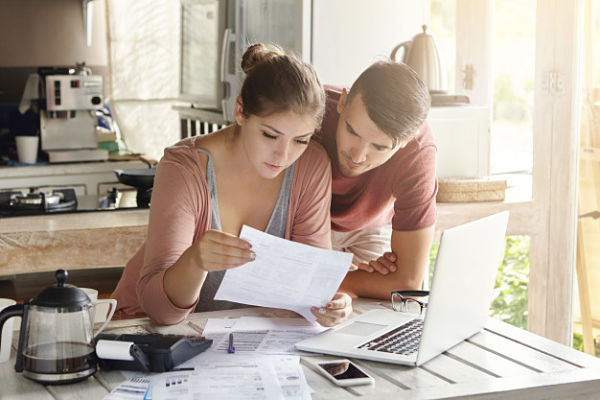 There are several government or government-sponsored agencies that offer bad credit mortgage loans. These include the Federal Housing Administration (FHA), Veterans Administration (VA), U.S. Department of Agriculture (USDA), Fannie Mae, and Freddie Mac. These have minimum credit score requirements. However, they do look at some other factors, including your employment history, income, cash in savings account, etc.
Minimum credit requirement: 500 (with a down payment of 10%), 580 (with a down payment of 3.5%)
FHA loans have some of the most lenient qualifying requirements. In other words, A FHA mortgage is one of the easiest home loans to get. Furthermore, FHA-approved lenders offer more favorable rates and terms — especially to first-time homebuyers. And, here's another brownie point: FHA loans also have shorter waiting periods after a foreclosure or bankruptcies than conventional loan programs. Borrowers with tax liens can also qualify for the loan on providing written proof of their mortgage payment plan or a bank statement showing timely first three payments.
Minimum credit requirement: 620
With a minimum down payment of 3%, the Fannie Mae HomeReady program offers a good mortgage loan option. However, a low credit score may cost you much more than it will with other loan programs.
The reason is, with a downpayment of less than 20%, you must have private mortgage insurance, aka PMI, as a measure to protect your mortgage lender from losses. Needless to say, it comes with a high insurance premium if you have bad credit. The lower your credit score, the higher is your PMI.
Freddie Mac Home Possible
Minimum credit requirement: 660
Like Fannie Mae, this loan type too offers a long waiting period after foreclosures and bankruptcies. While this loan option is great for those with bad credit, you need to assure the lender that you're in a position to make the required monthly payments.
For example, if you do not have an established source of income or do not have a stable job, you will need to give a repayment assurance that you have plans to earn money. Without it, no lending institution will give you a loan for either buying a home or a major home improvement project.
Minimum credit requirement: 581
USDA offers special loans to low-income homebuyers who are looking to purchase homes in rural areas. So, if you fall under this category, this loan is a good choice. And, the waiting period after a bankruptcy is just three years.
Minimum credit requirement: Lender-specific
The eligibility criteria for a VA loan is different from the other loan programs. You need to be on active military duty or a retired military veteran. As a measure to help such people, there is no requirement of a down payment at all. And, no official minimum credit score as well as any mortgage insurance premium requirement!
Furthermore, the waiting period after a bankruptcy or foreclosure is the shortest of all the loan programs at two years.
Having said, most lenders often use the credit score of 620 as a benchmark.
Tips for applying for bad credit mortgage loans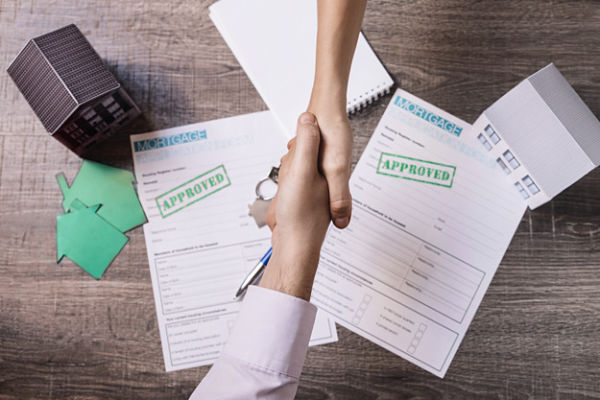 If you take corrective measures, you can bolster your chances of getting a loan approval in spite of having bad credit. Here's what you can do.
Pay down your debt to lower your DTI
Your debt-to-income ratio should be less than 43%. Only then will the lenders approve your loan application. Otherwise, they wouldn't want to touch you with a barge pole!
DTI is calculated by dividing your total debt amount by your gross monthly income. If your debt-to-income ratio is higher than it needs to be, you can either work toward paying down your debts or increasing your income.
Always make on-time payments
If you've had a history of late payments, including credit card bill payments, you can bid your house ownership dreams goodbye! Automated underwriting systems detest an irregular payment track record. The best way to minimize the negative impact is to make timely payments and wait for at least four or five months before applying for a mortgage.
Give a larger down payment
A large down payment will go a long way toward showing the loan lender that you have the ability to repay the loan. So, start saving enough money for your down payment for a hassle-free loan approval.
Take the help of a credit counselor
The best advice to fix your credit score comes from a loan expert. Talk to a credit counselor who will then review your current financial situation and help you with ways to improve your score. Or, they will help you with options for loans with bad credit scores.
Look at your credit report and remove errors
Sometimes, credit bureaus make mistakes too. Get a copy of your yearly credit report and scan for any inaccurate information. Before, any lender does! If you find any mistake, you can submit a dispute and get the error removed from your report.
Read more: Paying minimum hurt credit score
Last thoughts
If you're thinking about buying a house, but have a tarnished credit score, it's okay to feel a little nervous about your home loan approval. But, you can breathe a little easier. You may be able to get a bad credit mortgage loan after all. But, the loan process will be more expensive for you.
We've listed out the different programs available to borrowers with low credit scores. Hope you get to choose the best loan type for your requirements.
Read more: Easy ways to finance front doors
How to Get Bad Credit Mortgage Loans
was last modified:
March 28th, 2023
by
Recommended