Planning to shift, and want to know how much movers cost for a 2 bedroom apartment? This blog will answer all your queries and try to make your move as seamless as possible.
The cost of hiring a professional moving company to shift your belongings depends on a lot of factors such as where you live, whether it's a local move or a long-distance one, the floor of your new home, accessibility from the parking to the building's entrance, and the amount of stuff you have. Here, we'll delve deeper into the total cost to shift from a two-bedroom apartment.
How much do movers cost for a 2 bedroom apartment?
Shifting a two-bedroom house in a local move or for a distance lesser than 100 miles is generally paid by the hour. The professional movers charge anywhere between $560 and $2,240 in total for a two-bedroom house. A long-distance move (over 100 miles) will depend on the total weight and mileage. The average cost that movers charge for a two-bedroom apartment can be anywhere from $2,700 to $8,100. We will break down this cost for you below.
Hiring a moving company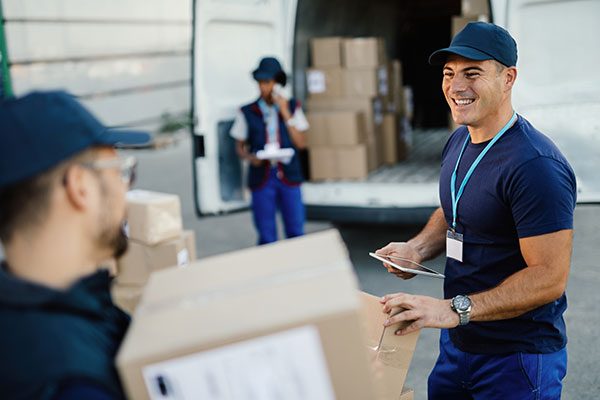 You might consider hiring professional movers if you lack the time, patience, or strength to complete the move yourself. Depending on the distance of your relocation, the specific services you need, and the company you ultimately select, the actual pricing will change.
Once you contact the company of your choosing, you should get an on-site cost estimate. There are certain parameters that will give you a good idea of how much you can expect to pay.
Local moves
Local moves are those that are less than 100 miles. For two movers and a truck, local movers typically charge an hourly rate of around $100. A two-bedroom apartment relocation typically takes four to six hours, therefore the labor cost alone will be between $400 and $600. Additional expenses for customized services and supplies may also apply.
The extra services may include moving items up and down the stairs, in case there isn't an elevator in the new building, elevator carries, packing services and materials, long carries, shuttle service, and temporary storage facilities.
Long-distance moves
Any move more than 100 miles is referred to as a long-distance move. The price is determined by the weight of your items, the distance the movers must go, the cost of additional moving services, and the insurance for your possessions.
If you're looking for the average rates for a two-bedroom apartment, this table should give you a good idea. However, keep in mind that prices may vary slightly from one company to another.
| Services | 500 miles | 1,000 miles | 3,000 miles |
| --- | --- | --- | --- |
| Standard transportation | $2,000 | $2,600 | $5,000 |
| Packing | $2,400 | $3,000 | $5,400 |
| Mover's insurance | $2,400 | $3,000 | $5,400 |
| Unloading | $2,300 | $3,500 | $5,300 |
| Monthly storage | $2,300 | $3,600 | $5,300 |
Before hiring movers, do not hesitate to ask them about the cost of each service you may need. Often, clubbing more services will get you a better price.
Moving cost factors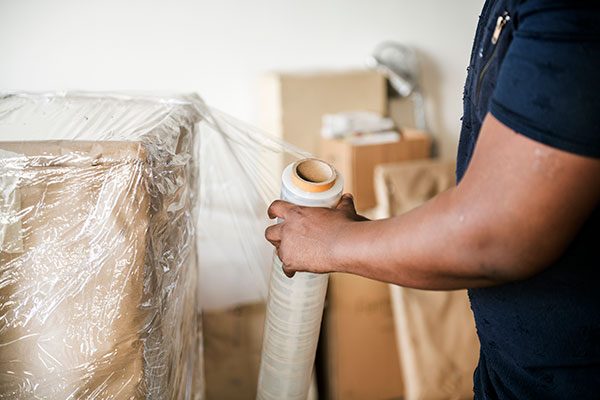 Although the distance is a significant component of estimating the prices, there are other factors that you need to take into account when you want to know how much do movers cost for a 2 bedroom apartment.
Here are some of the other moving cost factors that determine your total moving cost.
The total time it takes to complete your shifting: Since most movers are paid by the hour, the longer it takes to move your belongings, the more expensive the task will be.
Size of your house: A large apartment generally means that you'll have more items – which translates to the rental of a larger truck. Moreover, the average cost to move a house is approximately $12 to $16 per square foot. So, the rate goes up as the square footage increases. Moving a 2,000-square-foot home could cost you as high as $32,000.
Weight and ease of moving the items: If you're moving fragile items or unwieldy items such as a piano, a couch, or a wardrobe, you can expect to pay a higher rate.
Packing materials: If the moving company provides materials such as moving boxes, adhesive tapes, bubble wrap, or other types of wraps, markers, and other resources, they will charge you extra.
Time of the year: The moving season generally runs from March to August. Scheduling a move during this time will mean higher costs.
Time left to move: Ideally, you should plan your move well in advance. This can save you money as well as a lot of stress. Moving companies charge more for last-minute appointments.
Do-it-yourself move
If you want to save good money in shifting to a new neighborhood, you may consider handling the process by yourself. Since a two-bedroom apartment move requires lesser effort and is quite manageable, a DIY project will turn out to be an affordable option.
Of course, you'll have to pay for certain services. These include:
Truck rental: Estimating the cost of renting a U-Haul or a moving truck will depend on its size and the distance you will travel. Rental companies recommend a 17′ U-Haul for a two-bedroom apartment move. This can cost you a flat fee of $29.95 for a single day. Additionally, you'll have to pay for the fuel and $1.99 for every mile traveled.
Packing supplies: Even for a two-bedroom apartment, moving supplies may cost you anywhere from $60 to $150.
Portable storage units: If you do not want to use a standard storage facility, you may opt for a portable one. It would cost you roughly $400 for a 7-foot POD unit.
Read more: Tips for safe move into a new home
Tips on how to save money for a two-bedroom apartment move
Book the service elevator of your new apartment building in advance to make shifting your furniture and other large items easier.
Plan the route to move things around and avoid damaging the walls. Otherwise, you could lose part of your security deposit. It's a good idea to measure all hallways, doorways, and stairways before trying to fit in your big furniture.
Leave your old apartment in a good state when you vacate. Your landlord may require you to paint the walls back to their original color, repair any cracks or holes in the wall, and clean your apartment thoroughly. Once you do the needful, your full security deposit will be returned in all possibilities.
Read more: Move from a house to an apartment
Last thoughts
For both local and long-distance moves, planning is essential. Knowing your moving expenses before you move out of your two-bedroom apartment will help you with your move budgeting. It's a good idea to declutter your living area before hiring a professional mover. This will not just get you reasonable quotes from moving companies but also reduce the stress of moving.
Know how much do movers cost for a 2 bedroom apartment
was last modified:
February 13th, 2023
by
Recommended