9 Questions to ask before hiring movers
Moving is one of the most stressful life events you can undertake. From selling your home, to finding the right real estate agent to help you buy a new one, to lining up new jobs and new schools, there are a ton of moving parts to handle and organize — and fumbling just one of them can lead to serious complications.
One of the most important aspects of a move is finding the right moving company. After all, you're going to entrust them with everything you own. You want to get this right, or your stuff could end up sitting on the shoulder of a highway, thousands of miles from your new home.
Here are nine important questions to ask prospective movers to make sure you can trust them with all your worldly possessions.
Is your company licensed?
All moving companies need to be licensed through the Federal Motor Carrier Safety Administration, a division of the U.S. Department of Transportation.
If you have any doubts about your moving company's accreditation, check their USDOT number (it should be available on their website) in the FMCSA online database.
How is my moving cost calculated?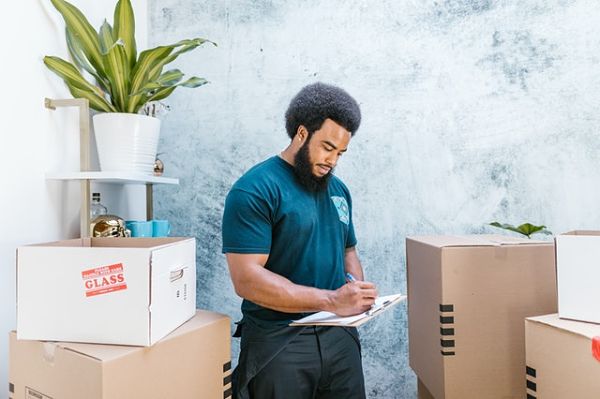 Most moving companies calculate the core cost of your move by the pound, though a few use cubic feet. Experts say the "by the pound" standard is fairer and more economical.
You should also ask about any fees that could be added at the destination.
Read more: Movers cost for two-bedroom apartment
What is your total cost estimate for this move?
Moving estimates can be notoriously slippery. In the past, some companies would offer low estimates and then pad the final bill with extra charges upon arrival. That practice is less common today, thanks to more transparency from online reviews, but people can still be surprised if they don't read the fine print.
Some common charges that movers tack on are for fuel or transportation (for example, if you're moving a very long distance or far off the beaten path); awkward, large, or delicate items; or carrying items far distances from the truck to your new residence or up multiple flights of stairs. If they have to wait around before unloading, that could also lead to a fee.
Note that most of the conditions that trigger these fees are under your control. If you're trying to keep costs down, investigate the parking and elevator situation at your destination, any condo or building rules restricting moving times, and plan ahead so you have an efficient (and economical!) offload.
Read more: Cheap ways to move long distance
Is your estimate binding?
If an estimate is binding, this essentially prevents movers from tacking on a lot of extra fees. If it's not binding, you should tread carefully, and ask for as much information as possible about surcharges and fees.
Are you a broker or a carrier?
Broker versus carrier is a very important distinction that could have a huge impact on the quality of your move.
Brokers don't directly handle your move — think of them as middle managers. They subcontract your job out to movers who will provide the actual labor and transportation and coordinate the logistics.
However, since they're not directly performing the work, there's some risk there. If they hire subcontractors who are untested or unreliable, your belongings could end up delayed or lost.
Carriers, on the other hand, handle all the work themselves with in-house staff. This means your belongings will be handled by the actual people you hire from start to finish, with no third parties involved. Obviously, this kind of setup offers a little more security and reassurance than using a broker — but it's also more expensive.
This isn't to say that brokers aren't dependable. Many moving brokers do great work and only contract with crews they know they can depend on. And even though carriers have more control over your stuff, accidents and delays can happen to anyone. Regardless of your preference, you should know exactly what kind of movers you're hiring.
Do you provide packing or storage services?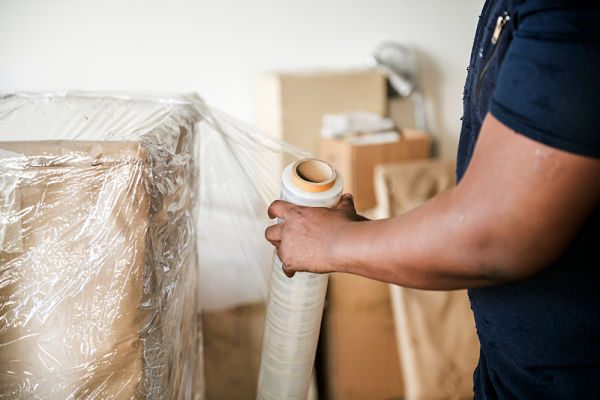 Packing and storage add-ons can make your move faster and easier, though they also add to the total cost.
If your mover offers packing, ask about how items will be organized, protected, and labeled so that you're able to understand how your stuff is being handled and transported. Ask if they'll charge for materials like boxes or tape and if you'll be able to electronically track your items.
Movers will often include large-item or appliance packing free, up to a certain number of items. Ask how they plan to move large items like sofas or refrigerators and whether you'll be charged extra.
Storage at the destination can be a lifesaver, especially if you're not able to get into your new residence right away. Many movers will gladly put your things into storage until you're able to move in, though some will charge a fee.
What kind of insurance do you provide?
Most moving companies offer free basic liability coverage, typically at a rate of $0.30 to $0.60 per pound. So let's say your 100-pound dresser gets destroyed falling off the moving truck and is destroyed; that standard insurance will reimburse you between $30 and $60, depending on the exact rate.
As you've probably intuited from that example, basic coverage doesn't usually cover the full cost of replacing damaged goods. Many companies offer an enhanced kind of liability insurance called full value protection (FVP) which will reimburse you the full current market value of any damaged goods. However, you'll have to pay extra for FVP insurance.
You'll want to do a thorough assessment of the value of your stuff — and the reputation of your movers — before you decide on what level of moving insurance is right for you.
Do you guarantee delivery dates?
If your mover doesn't guarantee the delivery date, it's a good bet that your belongings won't arrive on the estimated arrival date — especially if you're moving during a busy season. That's simply because moves that are guaranteed get first priority when things get busy, and there's no penalty if non-guaranteed moves are late.
If you do get a guaranteed delivery date in writing, and your stuff is late, you'll likely be eligible for partial reimbursement. Ask your mover about their policy on late guaranteed moves, and get it in writing — along with the delivery date!
How do you handle loss and damage claims?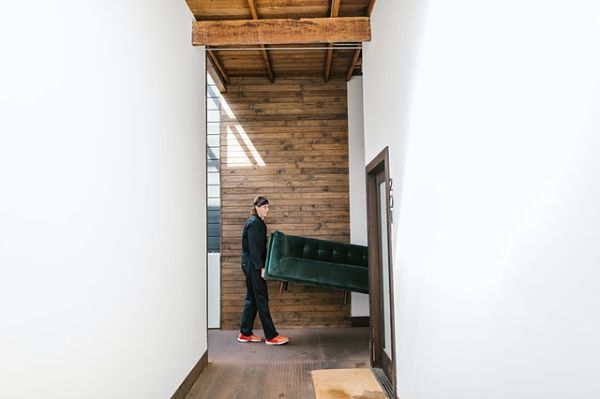 Every company has a different process for handling these claims, so you want to know ahead of time what you might have to deal with. Ask them for past complaints, how they were resolved, and how long it took to read that resolution.
Ask if they have any outstanding complaints (this will give you a better idea of their recent performance than online reviews that can be years old) as well as total complaints for the past several years. Obviously, if a mover has a ton of past complaints, you should tread carefully.
Read more: Self storage when buying first home
Can you provide references?
As with a job interview or finding a real estate agent, references are worth their weight in gold. If your mover can provide references to happy customers, this should go a long way toward putting your mind at ease.
9 Questions to ask before hiring movers
was last modified:
January 3rd, 2023
by
Recommended