Five perks of self-storage when buying your first home
Finally owning your own home is one of the greatest feelings in the world. Going through the egregious process of finding a mortgage broker, scouting the properties, securing alone, and finally closing on the house can be challenging sometimes. But at the end of the day, finally getting the keys to that new place and spending your first night there is amazing. When it comes time to transition from one place to another, you're going to need to do a lot of packing and a lot of moving.
That means figuring out a place for your stuff. What if your new home is a slightly smaller space than your old one? What if you need to free up some space and get rid of a few items because you have a new addition to the family on the way? How about just starting a business or needing to store furniture or vehicles? All of these are questions to consider when you buy your first home. A self-storage solution might be just the thing to help. In this article, we'll tell you about five perks of using self-storage that can help you transition into your new home.
Decluttering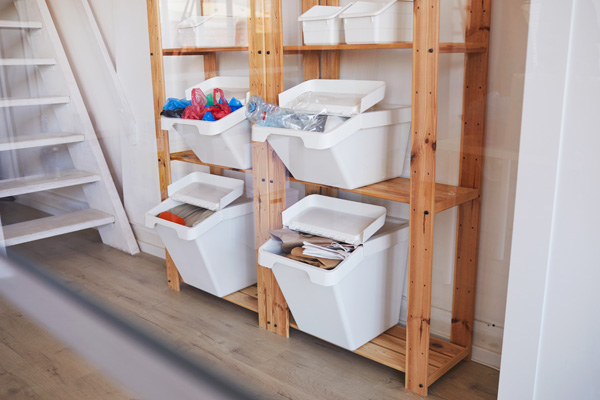 Sometimes we just have too much stuff. George Carlin probably put it best when he called his home "a place for my stuff." Although personal belongings and having some nice things are great, there are times when you can have too much stuff. In those situations, a bit of decluttering may be in order. Sometimes, you don't need as much stuff as you might think—especially if it's just taking up space and nobody's using it in a meaningful way. This is probably going to mostly be clothes and knick-knacks. It all begins with taking an inventory of what you have, deciding what you want to get rid of, and then choosing the right self-storage facility. There are a ton of great self-storage solutions in Spokane. Simply search for "storage units Spokane" to find just about any reputable storage facility to suit your needs.
Transitional storage
Outside of the basic need to Marie Kondo your life into harmony by ditching the things you no longer need, part of self-storage's appeal is in its utility as transitional storage. In this case, transitional storage means it's a temporary place to hold your possessions while you settle into your new home. Transitional events are the things that happen in life where you might need to move or store your stuff for an extended period. Going to college, moving for a job, having a new addition to the family, or even an unexpected life event. Self-storage is efficient and provides plenty of size and access options, making it ideal for safeguarding your valuables while you make your way through a challenging or uncertain time.
Theft prevention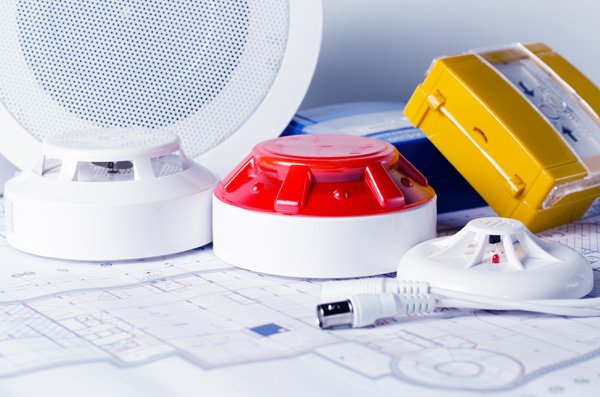 The sad reality of the world today is that thieves tend to target anything and everything they can find. To prevent theft at a self-storage facility, you'll need to make sure that you have a security system in place for your unit. Starting with a reinforced lock is a good idea. Also look for facilities offering climate control, cameras, and increased security for the best results. If you're storing a vehicle, make sure your auto insurance policy is up-to-date in the event of theft or damage. There are never any true foolproof methods to prevent theft, but some due diligence and security precautions are a great place to start.
Keeping valuables safe
Going hand in hand with theft prevention, self-storage helps you keep your valuables safe—whether they have monetary or sentimental value. Storing items keeps them safe while you're decluttering, moving, or simply figuring out what to do with them. If you're starting a business, a storage facility can help you keep all of the things you need together while you are scouting space for the office or determining how you're going to keep running it. Some self-storage facilities offer climate control for temperature or humidity-sensitive items. Climate-controlled and temperature-controlled units are a wonderful means to keep things at the optimal temperature range between 55 and 85 degrees required to keep them from being damaged. These units usually offer more security features and don't end up costing more in the long run, either.
Side business and hobby storage
If you already run your own business or just have some business documents and inventory that need to be stored, then self-storage can act as a good temporary or even long-term solution for that. Important documents related to your business can be stored alongside other items in your unit. The same goes for if you have a lot of hobbies that are taking a bit too much space in your home.
Some people also like to do side hustles on top of their normal jobs. Self-storage comes in handy here, because it provides a place to keep inventory or homemade products while you try to sell them. This is more applicable to something like doing eBay or other online selling as a small business venture, side hustle, or hobby. You wouldn't want all those items taking up space in your home, right? Self-storage is the best bet for keeping some of that stuff organized and accessible, while also taking advantage of climate control.
If you like to work on cars as a hobby, you can keep extra parts in the storage unit. Ditto if you do any kind of electronics or computer repairs for fun. Keeping these items accessible and securely stored when you're not using them is more convenient with the right self-storage solution.
Read more: Purchasing your first home
Five perks of self-storage when buying your first home
was last modified:
April 3rd, 2023
by
Recommended